As more PR moves in-house, ROI rises in importance
January 18, 2019 • 5 min read
•
•
Brands are asking more questions of their agencies when it comes to how public relations drive sales, rather than amorphous ideas around "earned" media. That, in turn, is leading to more brands choosing to in-house their public relations efforts to get more control and visibility into how it's working.
One example is Sprint, which places a high premium on public relations specifically because telecom is a saturated market that relies on people converting from using other brands. The company now has a 20-person in-house team and says it has found improved measurement.
"The PR industry as a whole has done a bad job with measuring," said Dave Tovar, svp of corporate communications at Sprint. "Because we are mostly focused in-house, we can have more accountability, and measurement is a top priority."
Marketers and PR professionals said that overall, PR still lacks the measurement needed to justify much of the expense and time commitment. Most PR agencies are still dependent on tallying up numbers around total monthly views a publication receives, the amount of coverage a company gets, social impressions or mentions to justify their efforts and work. But what companies are increasingly asking for is how PR drives sales.     
"Talking about impressions or getting a brand on the front page of a newspaper is not enough anymore," said Antoine Harary, global managing director of Edelman Intelligence, the measurement arm of Edelman PR which was launched three years ago to prepare for the change in client demand. Harary said that sales and other business KPIs are in demand. He said he has seen an uptick in clients asking for specific conversion numbers, and those kinds of demands are key decision drivers in how they select PR agencies.
In some cases, this change in expectations is contributing to the push to in-house communications.
"Brands paying $30,000 a month still have no idea who is actually seeing their stories," said Matt Van Hoven, co-founder of Raven Public Relations. "Firms still use total monthly views from a publication as a measure of how many people 'saw' a story. It's total bullshit. It makes it really easy for frustrated brands who don't see a better alternative and want to send a message, or just save some money, to go in-house."
Not only does Spirit measure what other PR agencies might — the volume of coverage it receives and the tone of coverage, etc. — it also ties its PR output directly to sales and consumer intent to purchase. Sprint is able to pinpoint whether someone sees a company press release or a story the company appears in online, and then goes to Sprint's website to make a purchase. Last May, when Sprint promoted an offering for a free Hulu subscription in a press release a week before it began its ad campaign for the promotion, it had tens of thousands of people who only saw the press release and converted to Sprint online.
While that approach might seem common practice for any digital ad campaign, it's still light years ahead of most communications teams. It's only Sprint's second year of measuring PR this way. Cision surveyed 410 CMOs and CCOs for its November 2018 Global Comms Report and found that 77 percent of those surveyed believe that comms could do a better job at proving PR's impact on business objectives, while 73 percent of those surveyed said aligning metrics to revenue or other business KPIs is the most difficult challenge facing measurement of PR.
"There's not a lot of brands doing it well," said Tovar. "But it is increasingly a requirement for the C-suite to measure. PR leaders in the past just threw their hands up." As such, Sprint also tracks the process of its PR team employees on a monthly basis as well as keeps a quarterly scorecard that Sprint CEO Michel Combes sees as well.
Tovar said it's still difficult to measure the impact of PR on sales when it comes to sales coming from the company's brick-and-mortar locations, but that the company is looking to improve in that area.
"Clients are telling [agencies] that engagement metrics like share of voice, mentions and impressions don't actually communicate how a PR campaign drives business results," said Chris Lynch, CMO of Cision, which works with Kellogg's, T-Mobile, JetBlue and Land O' Lakes. "They'll always be a place for those metrics, but CMOs want more from their comms teams."
Some PR agencies are trying to solve the industry's measurement woes by adopting the social strategies of digital ad agencies by putting more pay behind their PR messaging. Van Hoven co-founded Raven Public Relations partially to solve the measurement issue using paid media, an approach that a lot of PR firms do not use because it naturally undermines the PR business model.
"You essentially take the best of PR and the scale of advertising and put them together so brands can get actual data to work with," said Van Hoven. "Until PR has measurement like what advertising has, it will never garner the same dollars."
Other PR agencies, especially larger ones, have beefed up their tech. Harary said that two-thirds of Edelman's 250-person team deals with data on a daily basis, using dynamic modeling to also predict PR output with no help from outside vendors. But like anything else, the more capabilities, the more money it costs for clients.
"The more advanced methodologies for ROI calculations and perceptions shift do require larger investments," said Harary, who would not comment on how much its measurement services cost. "Much can still be done by connecting better data streams and metrics that clients already have and paid for."
Still, according to Harary, brands are paying more for better measurement. "Your measurement protocol can and should not cost you more than your activation budget, but it's really standard to have 5 to 10 percent of your budget allocated to measuring impact."
https://digiday.com/?p=318763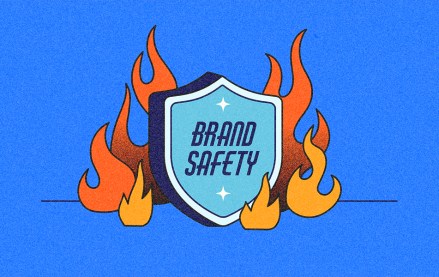 November 28, 2023 • 6 min read
"Major brands' search ads can appear on piracy, pornographic and sanctioned websites," research claims.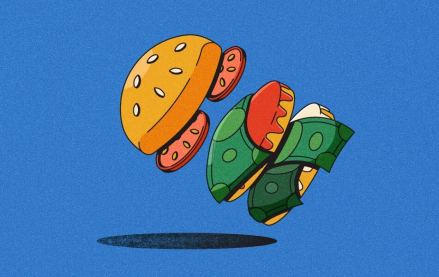 November 28, 2023 • 6 min read
As more influencers look to get into food content creation, brand opportunities are following.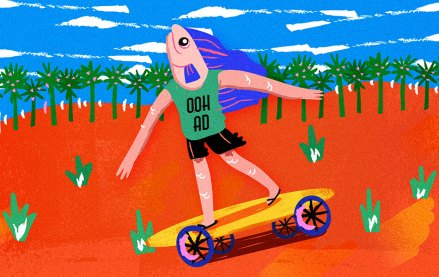 November 28, 2023 • 7 min read
As major marketers like Maybelline experiment with faux OOH, more marketers are open to the idea.