These days, the best advertising often isn't even advertising at all.
What started off as friendly banter involving Post-it notes and a handful of agencies on New York City's Canal Street has become a viral global phenomenon, reaching as far as Manchester and Tokyo. But through all the displays of multicolored artwork, the biggest winner in the "Post-it wars" has been the Post-it brand.
It all started two weeks ago, when "Hi" appeared on a window of a building at 75 Varick Street. Across the street at 200 Hudson Street, agency Havas Worldwide responded with "Sup." Companies including Biolumina, Cake Group, Getty Images, Harrison and Star and Heartbeat Ideas jumped in with their own Post-it displays.
The back-and-forth resulted in thousands of pictures and posts appearing on Twitter and Instagram around the hashtags #canalnotes and #postitwars. The two hashtags combined have been used over 10,000 times between May 11 and May 24, according to Amobee Brand Intelligence. Post-it got a lift in brand recognition worth $2 million from all the social, digital, print and digital exposure, according to sponsorship analytics firm Apex Marketing Group. More than three-quarters of this lift can be attributed to social and digital, said Eric Smallwood, managing partner at the firm.
3M's sticky note has not only helped agencies craft everything from The Simpsons' Marge and Maggie to the Snapchat ghost icon on their windows, but has also been quick to jump in on all the social media action. The brand sent deliveries of Post-it notes to all the participating agencies — including Havas Worldwide and Horizon Media — and also retweeted the agencies, pinned posts and shared several posts on its Instagram account, using the hashtags #positwars and #canalnotes. (Not to be left out, Staples sent reinforcements of its generic in-house stickies brand.) Post-it tweeted or retweeted 111 times in the past two weeks, according to social analytics firm Brandwatch.
"While the initial activation was organically sparked by the Canal Street agencies, we were tipped off by buzz and conversations on social media," said Jeff Hillins, global business director of the 3M stationery and office supplies division. 3M jumped in with what he called a "a supply and amplify approach."
"What could have been an event that reaches only a few blocks is now extending around the world, thanks to online buzz," said Kristen Nozell, strategist at Red Peak Branding. "By participating, 3M shows that they are a brand that celebrates and enables this kind of creative expression — and they make this statement in a very organic and authentic way since they joined in, rather than pushing the message."
Tapping into the cultural zeitgeist is the most powerful way to build brand equity, said Agathe Blanchon-Ehrsam, global CMO at Vivaldi Partners. That explains why brands have increasingly started paying more attention to social chatter. It also pays to listen — just consider TGI Friday's response to Deadpool's reference of it or how Vans got in on the action with the "Damn Daniel" meme exploding.
For agencies, the #postitwars exercises were a way to unleash some creative juices, even if they come at the expense of not billing clients. "The level of participation transcended teams," said Maikel O'Hanlon, vp of social media strategy at Horizon Media. "It became an opportunity for a lot of people to unlock their creativity, and that was the most rewarding aspect."
While the battle may still be raging for some, Havas declared victory in the Post-it war yesterday — creating a single, gigantic illustration in the form of a "mic drop" made up of 6,000 Post-it notes that spans several floors and the entire façade of its building. The declaration isn't necessarily premature: Amobee ranked Havas the highest among the participating agencies, with a 41 percent digital engagement, based on what content people are seeing, interacting with and engaging with the most online.
"It is a testament to Havas' creative command and an expression of our creative culture," said Laura Maness, president at Havas New York. "We wanted to go out with a bang."
https://digiday.com/?p=179706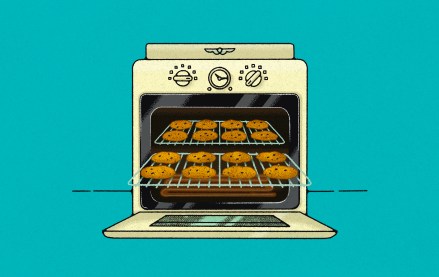 December 11, 2023 • 1 min read
Digiday Programmatic Marketing Summit attendees speak out on why they rate the overall industry's post-cookie readiness so low and what it'll take to raise it.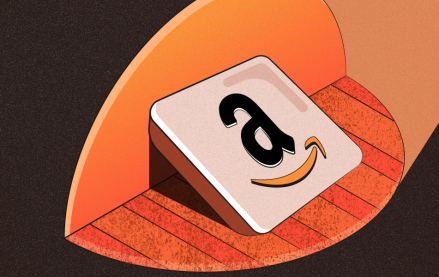 December 11, 2023 • 4 min read
Retail advertising is poised to have its moment, and brands and retailers are upping their marketing spend on Amazon and making the channel a more important part of their holiday plans this year.
December 8, 2023 • 3 min read
For Atlas Creative, expanding into Roblox is not solely a play to scale up. The company believes there are concrete benefits that will come with having a hand in multiple metaverse platforms.