Ever since the poop emoji went viral, brands have experimented with ways to use the expressive icons to connect with consumers.
But custom keyboards and hashtags aren't enough. One way that is becoming more popular is emoji search. Instead of typing keywords into a search bar (boring!), a user can simply insert an emoji to find what they are looking for.
On Yelp, a user can type in an emoji of a pig and receive a list of related restaurants that serve pork. On General Electric's "Emoji Table of Experiments," users click on emojis and educational videos about science pop up. And, as of last week, if travelers want to search for destinations with travel-planning site Kayak, all they have to do is choose from several corresponding emojis. But why would these brands invest in something that seems so trivial?
It's "because spelling things is so 2015," according to Kayak's site. But the real reasons are more strategic. David Solomito, vp of North America marketing for Kayak, said the brand noticed an increased usage of emojis online and, most importantly, an increase in usage relating to travel. "Not only were travelers using the plane emoji," he said, "but using a lot of others to indicate the location or type of trip they were going on." Kayak examined a MojiLaLa study that found 86 percent of smartphone users in the U.S. regularly use emojis, and that number jumps to 96 percent among those 18 to 34.
Solomito said the brand's goal with the new feature is to reach these consumers. "Emojis are ingrained in our communications these days," he said, "and I don't see any signs of that slowing down. It just made sense to begin to allow travelers to use them when they search on Kayak."
Yelp, on the other hand, introduced emoji search in December 2014 to add an element of fun to what consumers were already searching for. "Emoji search on Yelp was originally developed by a couple of Yelp engineers during our last hackathon, and we enjoyed it so much we wanted to share the fun with Yelpers," said a Yelp spokesperson. "It's fantastic to see people not only finding Yelp incredibly useful, but also having a delightful experience when searching for local businesses."
Ad agencies believe it's likely more brands will begin to experiment with emoji search. VML is one agency that is advising its clients to do so, mostly because they could take advantage of organic search on social platforms. Twitter, Instagram, Google, YouTube and, as of last week, WhatsApp, have all added the capability to search using emojis in the past two years. A consumer can be redirected to a brand's website after searching with its custom emoji, for instance. "Some brands who can envision themselves in a future where emojis can realistically get users to relevant search results from Google or Bing may want to get ahead of the trend," said Heather Physioc, director of organic search at VML.
"The future belongs to the marketers who understand the need for creating responsive and adaptive cross-channel experiences," said Marissa Aydlett, vp of marketing at mobile marketing company Appboy.
However, implementing emoji search into a brand campaign or website comes with its own downsides. User intent is the biggest obstacle, said Physioc. "If I search for the dog emoji, should the search engine interpret that I'm looking for pet stores, dog food, dog trainers, dog boarders, veterinarians?" she said. "It's hard for a search engine to interpret a single emoji and deliver relevant results consistently."
Still, Physioc believes the technology is evolving rapidly, and search results from emojis will soon become more refined. A user might even be able to search with more than one emoji at the same time, she said. For example, Google might soon be able to understand that when a user types in the hamburger and French fries emojis, they're looking for a fast-food restaurant.
Kayak has its own workaround for that issue, aligning each emoji to a specific destination. The Statue of Liberty emoji will always bring up New York, and the three-leaf clover will give a user information on Dublin every time. But the brand is also allowing its users to vote on the destinations that correspond to other emojis and will reveal the winners on World Emoji Day (July 17). So far, the voting is working for Kayak as another form of engagement. "Within a few days, we had more than 100,000 votes for emoji and city combinations," said Solomito, "so it's safe to say that people like where we are headed."
"Now that traditional search engines like Google, Bing and YouTube are using emoji search, and brands like Kayak have proved how it's possible for brands," said Physioc, "we will see more brands trying to make emoji search work for them on their sites."
https://digiday.com/?p=244561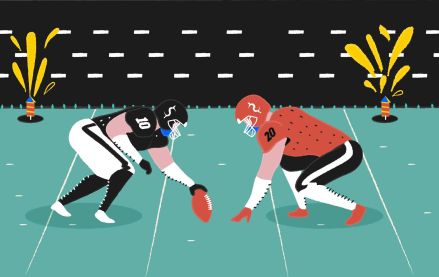 December 6, 2023 • 4 min read
In response to this challenge, the NFL's Detroit Lions have adopted a proactive strategy, introducing an extra channel for their local NFL broadcast. The objective is to broaden advertising opportunities, leverage direct-to-consumer distribution, and establish stronger connections with local fans, with the ultimate goal of increasing preseason viewership.
December 6, 2023 • 4 min read
It's been over a decade since the most recent entry in the wildly popular "Grand Theft Auto" series came out in September 2013, meaning anticipation for "GTA 6" has been building for years. Rockstar titled yesterday's trailer as "Trailer 1," making it clear that the company is poised to launch a massive marketing campaign in the lead-up to the game's 2025 release.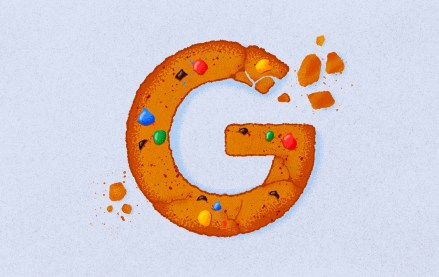 December 6, 2023 • 4 min read
A healthcare client that decided to scrap all conversion tags and cookies within weeks provides a case study for what will likely be a common experience in a year's time.