This is ThinkTank, a new series from Digiday where we quiz CMOs and brand chiefs on where their industry is heading.
Popchips was an instant hit when it entered the potato chips market in 2007. Not only did the snack promise a healthier air-popped alternative to the typically fried fare but it came with a splashy marketing campaign that included mega-celebrity endorsements from the likes of Katy Perry.
But not all of it has been savvy: A 2012 campaign featured Punk'd star Ashton Kutcher pitching Popchips in an array of personas, including an Indian man in brownface and a bad fake accent. Aggressive competition from larger brands that have come out with their own healthier alternatives — like Wheat Thins Popped — has also contributed to a sales slump. Now Popchips, with annual sales of north of $50 million, is rethinking its strategy.
In the past year, Popchips has ditched its celebrity-driven ad strategy, hired new agencies and also launched its first TV campaign. Digiday spoke with Marc Seguin, Popchips' CMO, to discuss where the brand is going next. Excerpts:
What was your vision for the brand when you joined Popchips?
We did a lot of consumer research about where we fit in the changing landscape. We were one of the very first people to provide a healthy alternative in snacking. But since then, a whole new "better for you" category has emerged, has grown to over a billion dollars, and a ton of big and small manufacturers have jumped in. We were forced to sit down, make a decision and choose whether we still wanted to position ourselves as an alternative to the bad, unhealthy chips or as the best product in the new category. We made this conscious decision that we are the original "better-for-you" snack and we are going to communicate that in the category.
What were some of the challenges you faced?
Everything has been new in the last year, in some form or another. So far, we had built a business through digital and experiential marketing, but we were limited to the coasts. There was an opportunity to take the message to the whole country. We moved our headquarters [from San Francisco to Los Angeles], and that was a challenge in itself because we had to create a new marketing team. We also got new agencies and shifted our strategy a bit. Personally, it was a shift for me too, coming from a multibillion dollar business with a bigger scale to a smaller and still very much an entrepreneurial company. There was a lot of focus on using our existing resources to drive engagement. It's also been a challenge to execute in-store activations and connect them with out-of-home marketing.
Your brand strategy seems to have significantly moved away from relying heavily on celebrity endorsements. Why is that?
Celebrities are great to build initial awareness because you're borrowing their reach to get the word out. But now, people know Popchips but not necessarily what we do differently or why they know us. Because the space has gotten competitive, it's become clear to us that what's gotten lost in our messaging is what makes us unique.
What was the Popchips takeaway from the Ashton Kutcher brownface snafu?
I didn't personally have to deal with the aftermath, but we've gone back and analyzed what's worked and what's not. With any celebrity engagement, you have to cut through the clutter but you can't go so far that it steers away from the brand. It's one of those things that happens along the way, but it has not had an impact on my decision to use celebrities or not. It came down to what people were taking away from our brand and we've shifted to being more specific about that take-away.
So what is the message now?
The message we're conveying is that you don't have to sacrifice taste. To me, that's going back to the roots — focusing on what it made us successful from the early days. From my standpoint, the most effective and efficient way to reach consumers is still TV, which is why we've started doing a lot more of it. It is still the best giant megaphone available to marketers and a great way to reach a lot of people at once. Besides, nobody is on TV from our category.
What about the critics who argue that Popchips are not quite as healthy as you claim?
Snacking is for everyone, particularly for people who are health-focused. We've seen the biggest single shift in the way people eat over the past 100 years — from three meals a day to snacking every few hours. So even the really health-conscious people are our targets because this is something that satisfies the cravings but doesn't have the after-effects. We're also constantly introducing new varieties like the veggie chips. It's not a functional food, and it is not going to replace your post-workout protein shake, but it is going to satisfy your craving when you want a snack.
What's next?
There is a huge business in spicy, flaming hot varieties. It is the second-most popular and fastest-growing category among salty snacks. FritoLay has a gigantic share of the category, and they do an amazing job in every facet of the business, but we have an opportunity to cater to people in the "better for you" category. So we are introducing the "Crazy Hot" flavor this summer and have big activations around it. We will keep launching new products and engaging with consumers through digital and TV and continue to work with our retail partners to execute in-store.
https://digiday.com/?p=115201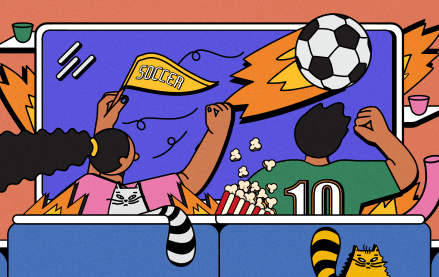 December 1, 2023 • 4 min read
Even if a game isn't make or break, sports leagues and brands want fans to be paying attention — and they're hopeful new strategies will get it.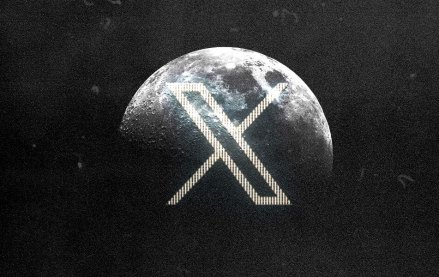 November 30, 2023 • 4 min read
In the packed DealBook conference in New York yesterday, owner Elon Musk bluntly told them to shove it.
November 30, 2023 • 2 min read
WorkTok, or CareerTok, is in full force. Combined, those hashtags on TikTok have over four billion views and it is benefiting Gen Z.