MeUndies is known, if at all, as a cheeky brand that brilliantly fought back against Facebook's prudery. But the company takes a more organic, less contentious approach when it comes to Facbeook-owned Instagram. In addition to producing its own content, it has been courting influencers (from models to photographers) to widen exposure to its products by taking advantage of their huge followings.
Greg Fass is head of marketing and public relations at MeUndies (and will be a presenter at the upcoming Digiday Platform Summit, Aug. 13-15, in Half Moon Bay, Calif.). Digiday spoke with him about Instagram's reaction to his sexy brand of content, why it took MeUndies so long to embrace the visual platform and more.
Read his answers below, then jump over to our event page to check out the conference agenda in more detail.
Have you run into any controversy with Instagram over your more risque content?
Some may call it sexy content outside of the underwear industry, but we just call it our best content. We never had actual nudity. And Instagram is very strict, but we've never had a problem with it. All of our content fits perfectly within their guidelines even if it seems a little racy for other online channels. For us, the biggest part about it is this is the kind of content that we were having trouble with posting other places. You can't really put these on banner ads. Instagram is the perfect home for it, and our best images do amazing on it.

Photo by erikian (1,359 followers)
How about with users? Have you seen any bad reactions to your approach?
We don't get negative comments in regards to that. With Instagram, you have to follow us to see the content. So if someone doesn't want to see it, they don't follow us and it never crosses their path. That's an up-and-down: You don't reach a massive audience with every post that you send out, but when you do get those people that want to follow you, they become very involved with the brand because they're following it every day and seeing every photo we put out. They become much larger brand advocates. That has a lot to do with the fact that they're opting into the content we're putting out. That's another reason we're going after the influencers.

Photo by asmithphotos (7,703 followers)
Do you pay the influencers you work with?
Most times, we do not pay. A lot of the influencers that we work with will do it on a free basis. They're using us by putting out cooler branded content that other people in the space can't really put out. We're trying to build a team of people that want to work with the brand. That's the real beauty of Instagram.
So with such a naturally visual product, why did it take so long to go all-in on Instagram?
We always had the same kind of content, but Instagram really blew up in this area that was never possible before. With a lot of those Instagram models, it would be hard for anyone to know who they were without the platform. And it's grown this big Instagram following for female models, for male models, and we saw that rise and kind of decided to try our hand in that. We knew that we had the content and the resources. So once we figured out which direction this train was going, that's when we really started to push it, and we've seen tremendously fast growth once we started going after it.

Photo includes jedan711 (991 followers)
Is the sexual tactic meant more for your male or female consumers?
It's like a 60/40 split between the male and female followers. Males really respond well to pictures of female models. But the female audience does respond well to images of the underwear on female models just because they get to see what the underwear looks like, reaffirming that our underwear is sexy and really comfortable and cool. We've seen a huge influx of women wearing women's briefs, which are one of the most-photographed items on our Instagram. And we're getting a lot of up-and-coming girls on Instagram reaching out to us organically because they want to be a part of what we're doing.

Photo by erikian (1,359 followers)
What's the business goal behind all this?
We track the kind of traffic that's sent to our mobile site from the link on our user profile on Instagram. But besides the small amount of traffic, it's really just the first spot people are finding out about the brand and the high part of the funnel in terms of return on ad spend. MeUndies is putting money into things that work: brand awareness, brand play. We have the most direct return on stuff that really creates a brand and solidifies it in the long run.
https://digiday.com/?p=79892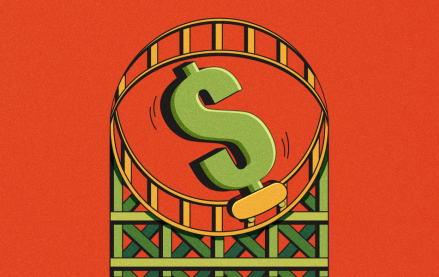 December 7, 2023 • 5 min read
In this week's Digiday+ Research Briefing, we examine the challenges facing programmatic advertising, how publishers, brands and retailers are giving up on X, and how publishers and brands are rapidly increasing their use of AI, as seen in recent data from Digiday+ Research.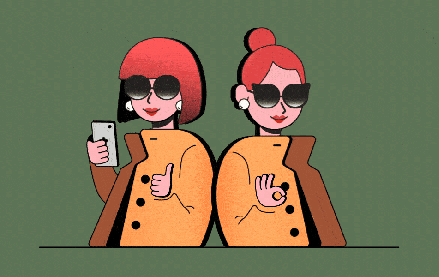 December 7, 2023 • 4 min read
The creator economy is on its way to becoming more like the programmatic market than many advertisers realize.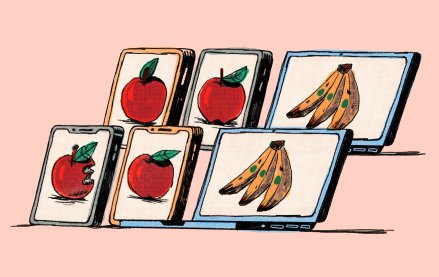 December 7, 2023 • 3 min read
Marketers for major CPG brands in particular have been managing a trickier relationship with those retailers.