Pitch deck: How Apple approached advertisers its first ads business
April 28, 2021 • 7 min read
•
•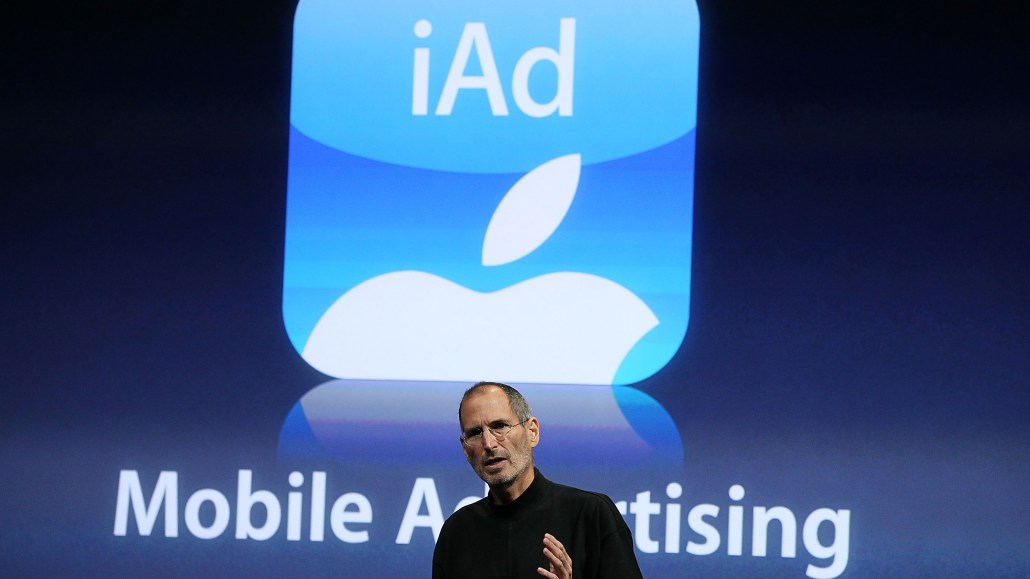 Some say Apple's long-awaited privacy update paves the way for an extended run at ad dollars. What better time, then, to take a look back at where Apple's ambitions for advertising started — iAd.
Launched in 2010, iAd was a mobile advertising platform for in-app advertising. At the time, it was sold to marketers as a way for them to reach premium audiences on Apple devices, according to a pitch deck obtained by Digiday and verified by three different agency execs who worked on iAd campaigns.
Naturally, Apple had high hopes for iAd, believing it would someday account for 50% of the market. It never got even close. In fact, eMarketer pinned iAd's grip on the mobile display ad market at just 5.1% in 2016. For various reasons, advertisers didn't take to it in the way Apple had hoped.
To understand the trials and tribulations of iAd, here's a closer look at the pitch deck the company used in 2015 to loosen advertisers' pursestrings.
At a glance, iAd seemed like the mobile equivalent of nirvana. Here was innovative technology that let advertisers create dynamic in-app ads targeted at a fast-growing community of affluent iOS device owners. It seemed like a small price to pay for the hefty $1 million per campaign fee and advertisers ranging from McDonald's to Kellogg's jumped at the opportunity.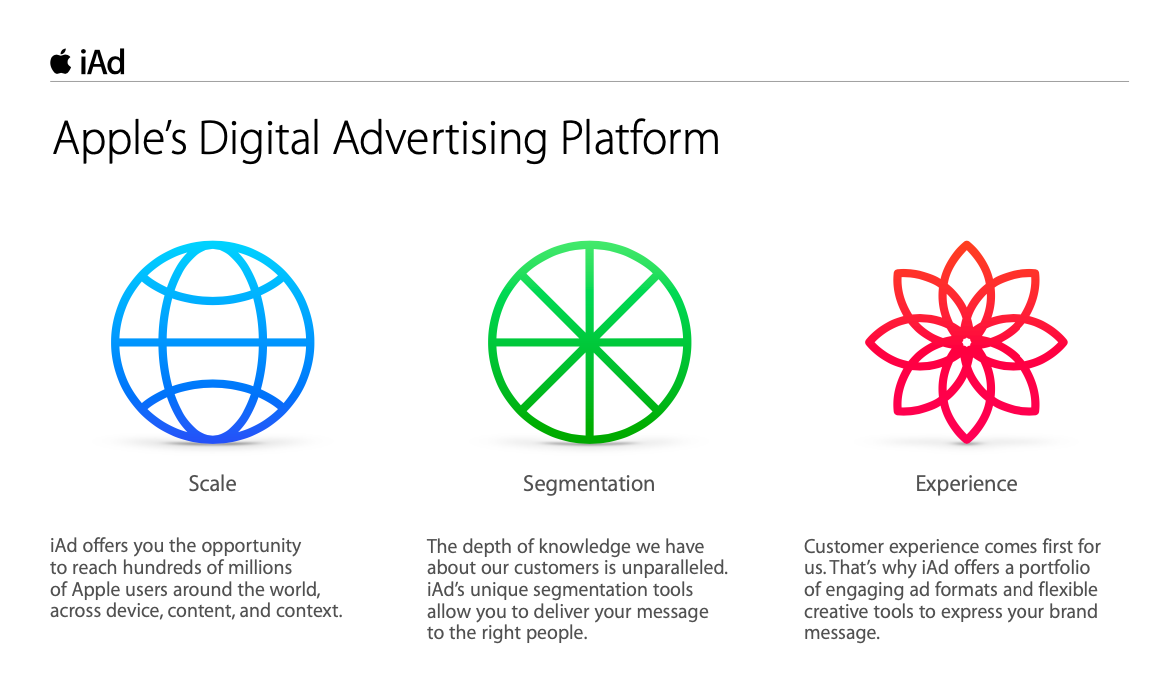 iAd only served ads to iOS devices (iPhones, iPod, Touch, and iPads). Initially, this was seen as a win. It was pitched as a way to reach unique audiences in key markets. Eventually, it became a problem. Despite the popularity of Apple's devices, the smartphone market was swarmed by Android devices. Even in 2013, Android's share of the smartphone market accounted for around 70%. As a result, iAd's restrictive approach to serving ads became a real issue for marketers who wanted to run campaigns that targeted all device types and a much wider audience base.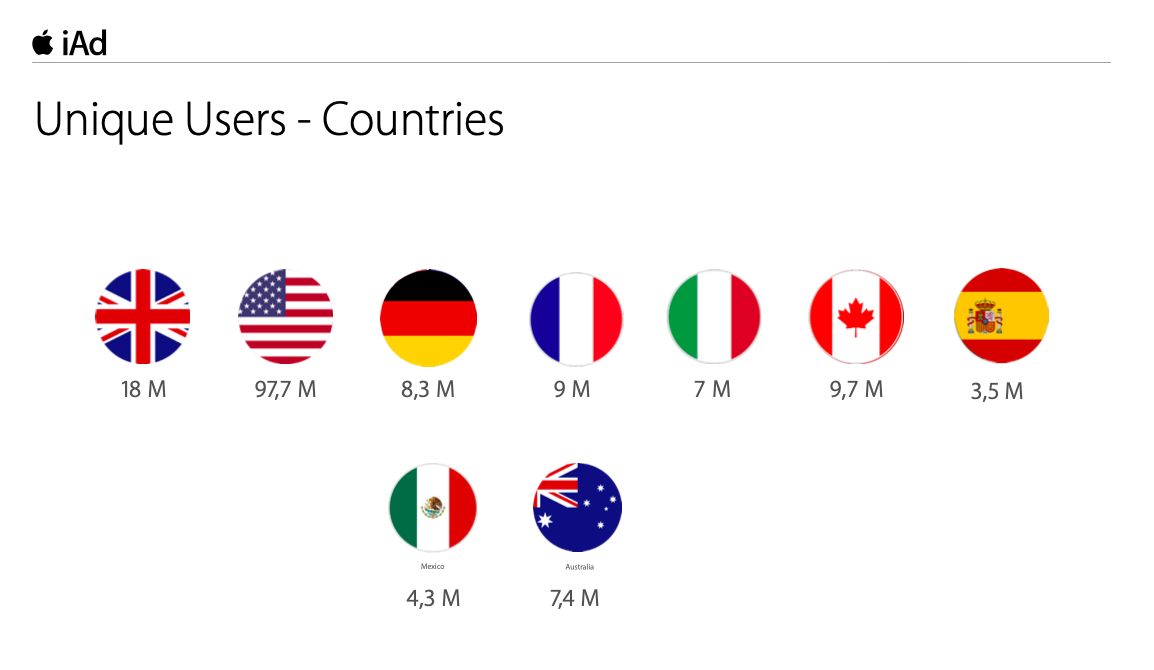 For all the flaws with iAd, it did offer some interesting targeting options, and its inventory did grow thanks to the proliferation of iOS devices. iAd never did become the dominant mobile ad platform, but it could have become an important niche in the wider ecosystem.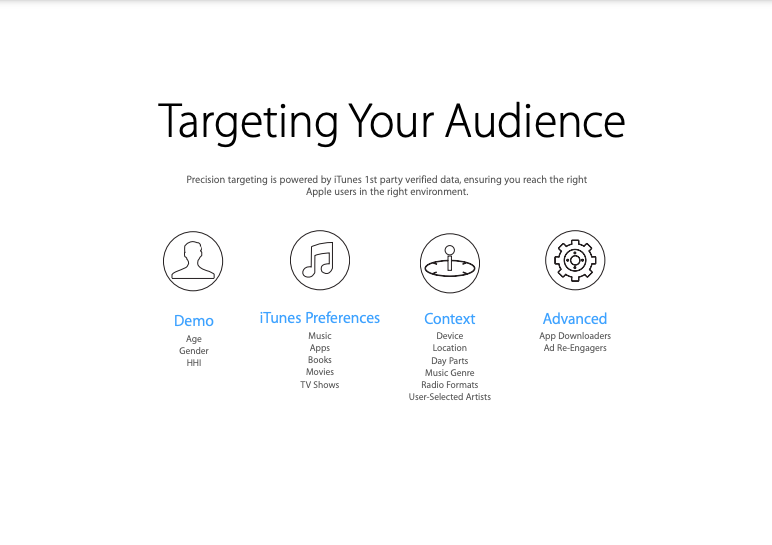 Five years in and the outsized expectations of iAd were clear. It cost €17,000 ($20,000) to run an iAd campaign in 2015 — a far cry from the $1 million the format cost when it was billed as a seismic change for advertisers. Still, iAd's price point was always going to be an issue in a market that was still in development — even as recently as 2015. It meant that iAd was only ever going to be able to capture so much investment.
"This was because it was still CPM based versus what other performance ad networks were offering with low-risk buying models such as cost per install," said Shumel Lais, CEO of mobile advertising intelligence business Appsumer. "The majority of ad spend that has the goal of driving app installs is performance based, and the unit economics just weren't favorable."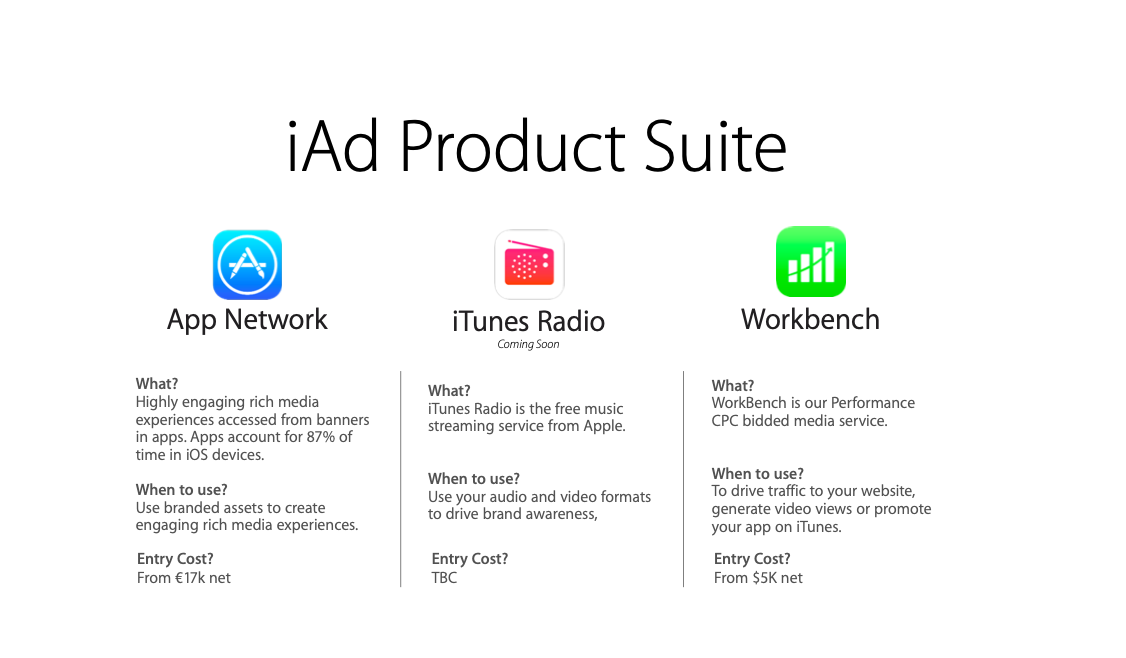 Apple focused iAd's pitch on it being able to deliver beautiful-looking interactive campaigns. Advertisers were able to take advantage of the sophisticated technology baked into iOS devices from the accelerometer, 3D graphics and other interactive features. No wonder the format was regarded as better suited to branding campaigns over performance advertising in some circles.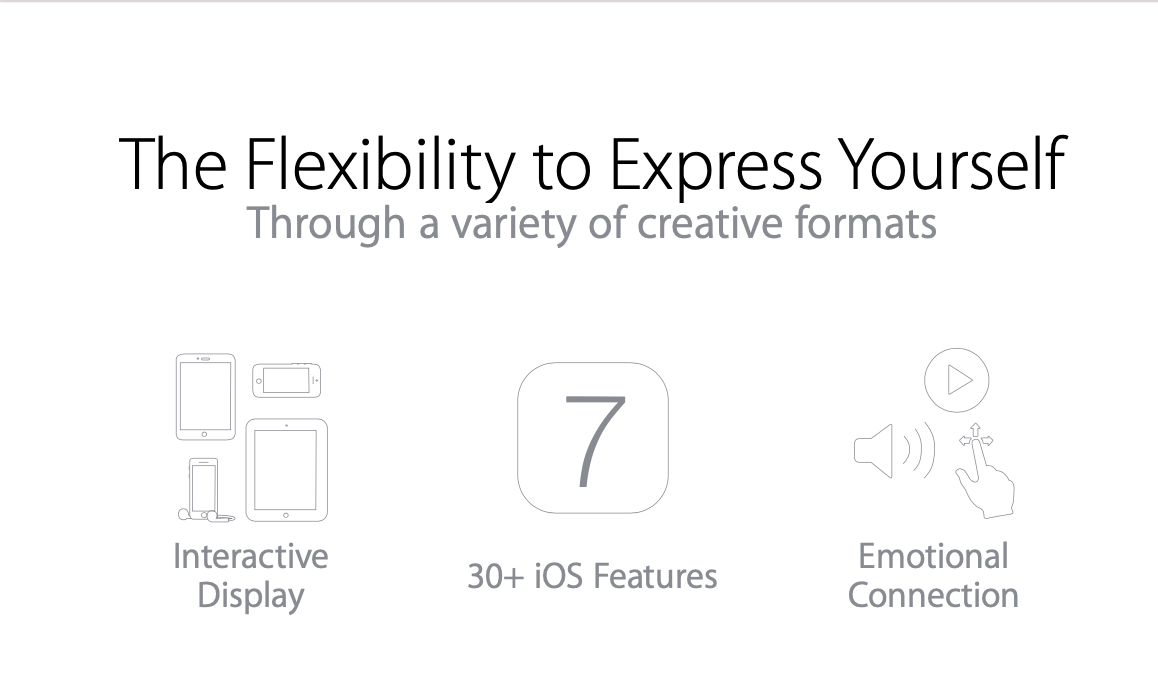 Apple stressed that iAd delivered results. But advertisers had no way to verify that. Marketers wanted to access third-party information on where their ads ran and around engagement metrics, for example.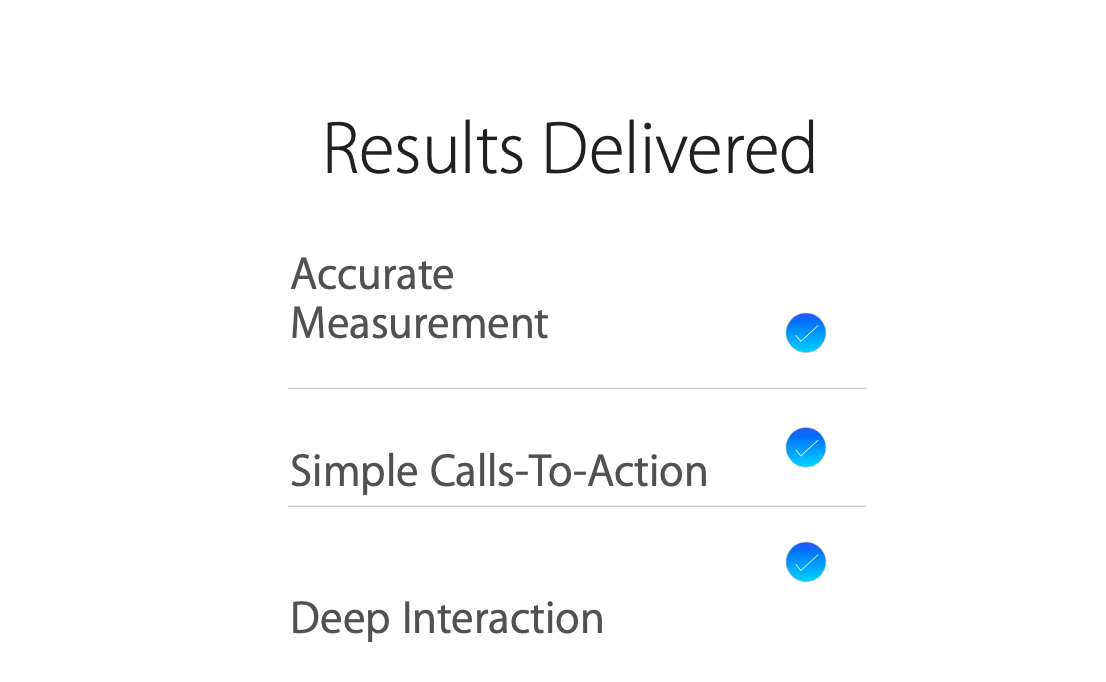 Even when it was clear iAd was struggling back in 2015, Apple stuck to the original vision. In fact, it arguably doubled down on what it felt were iAd's unrivaled creative capabilities, premium inventory and access to targeting data gleaned through its App Store as its campaigns from advertisers like Nutella show.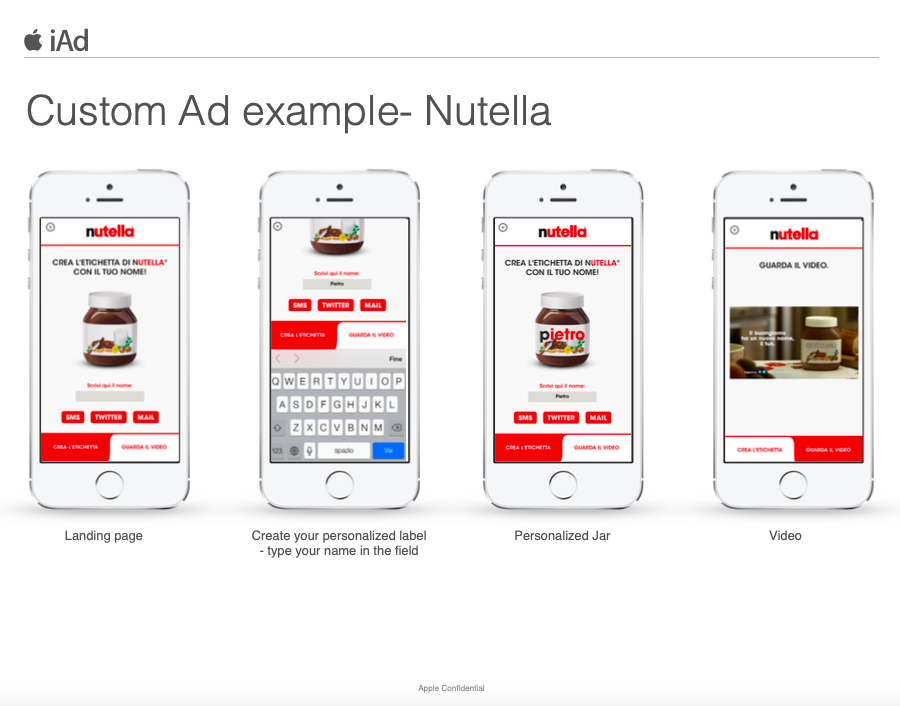 Workbench was Apple's way of allowing advertisers to create and subsequently manage their campaigns. Mareters could build customized banners in minutes, select their audience and target price before tracking the performance of the campaign. The self-serve version of iAd campaign management attempted to bring down the prohibitive cost of the format.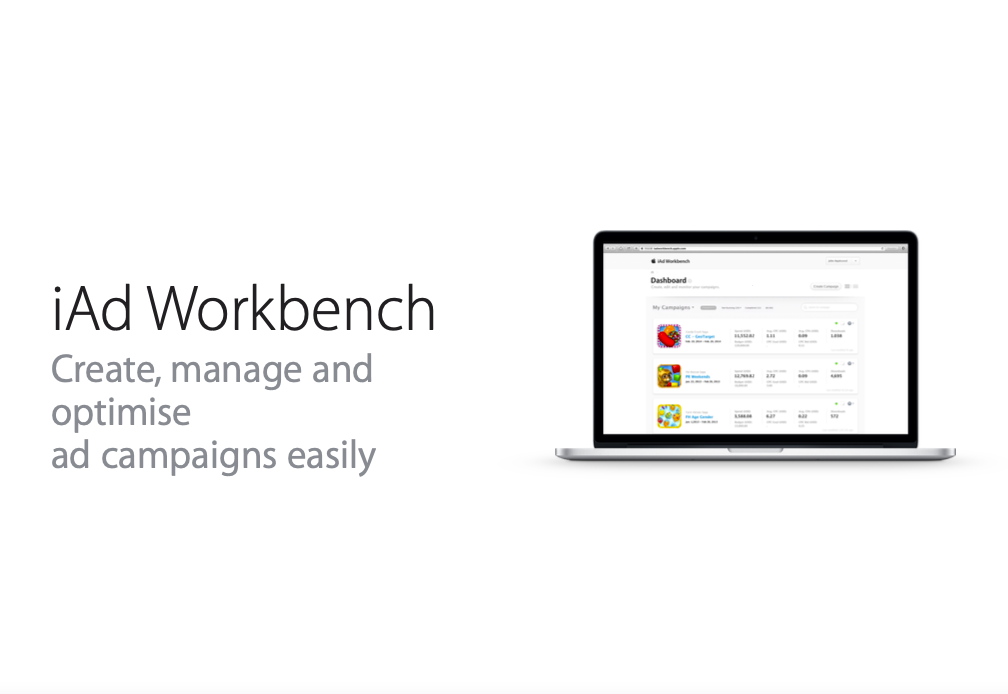 Workbench meant that advertisers could run ad campaigns within Apple's app ecosystem themselves to either drive people to a site, a download from iTunes or get someone to watch a video.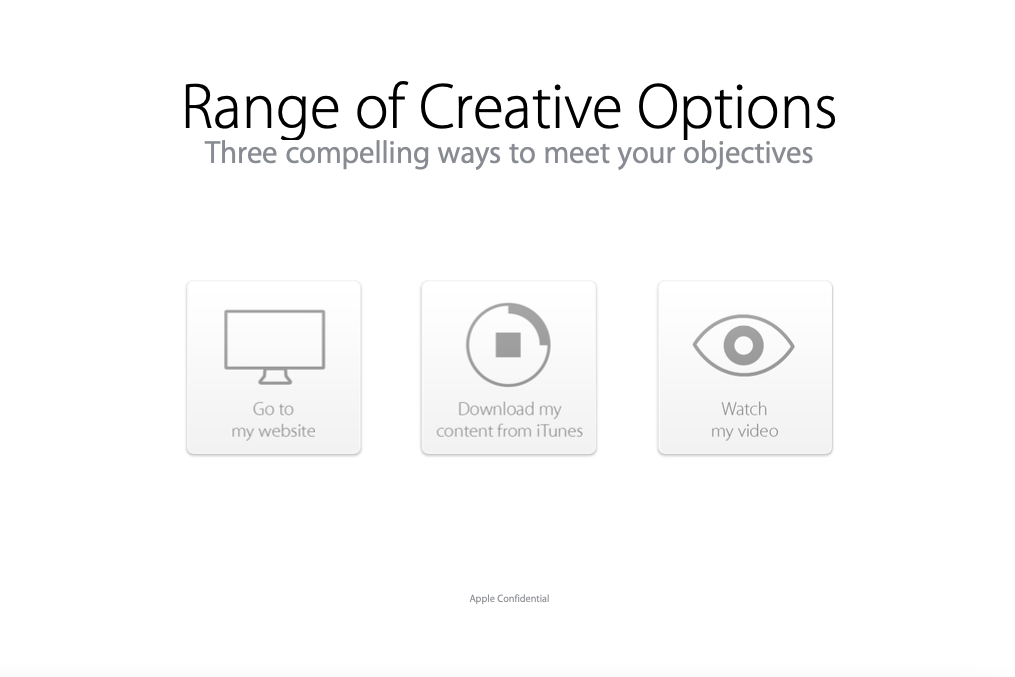 Marketers were briefed on how iAd campaigns could encourage people to download content from the iTunes store.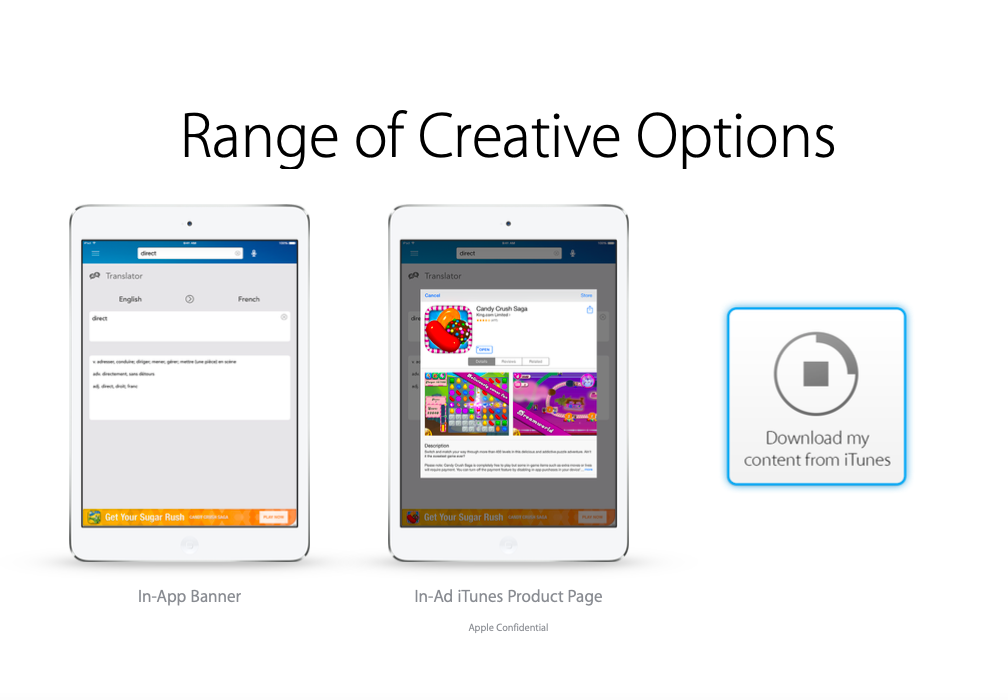 But if iTunes wasn't a possibility for marketers they could always get their ads to convince people to watch a video as broadcaster NBC did for TV series Revolution.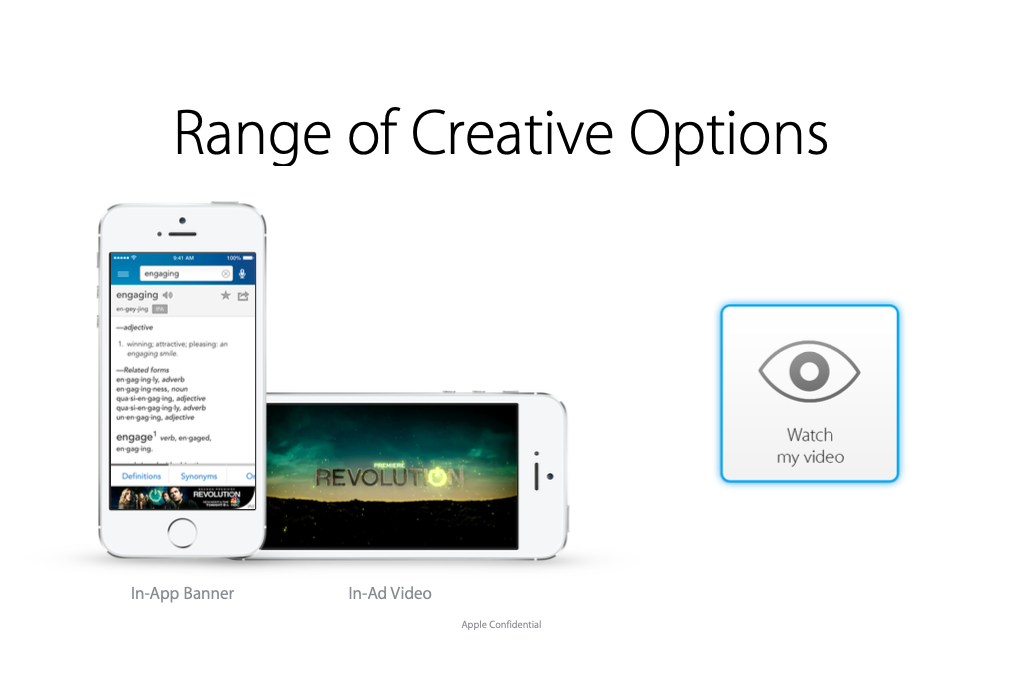 Insurance firm Allianz used iAd to push people from whatever app they saw the ad in to a mobile web page where they could get a quote.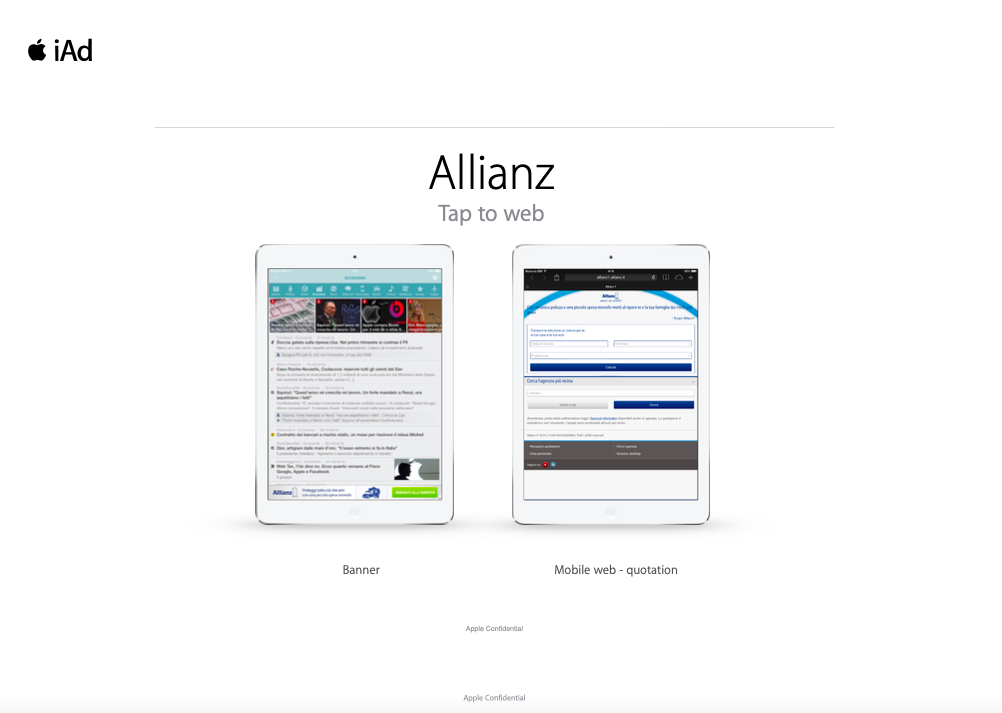 Once iAds were out in the wild, marketers could see how well they were performing from the dashboard.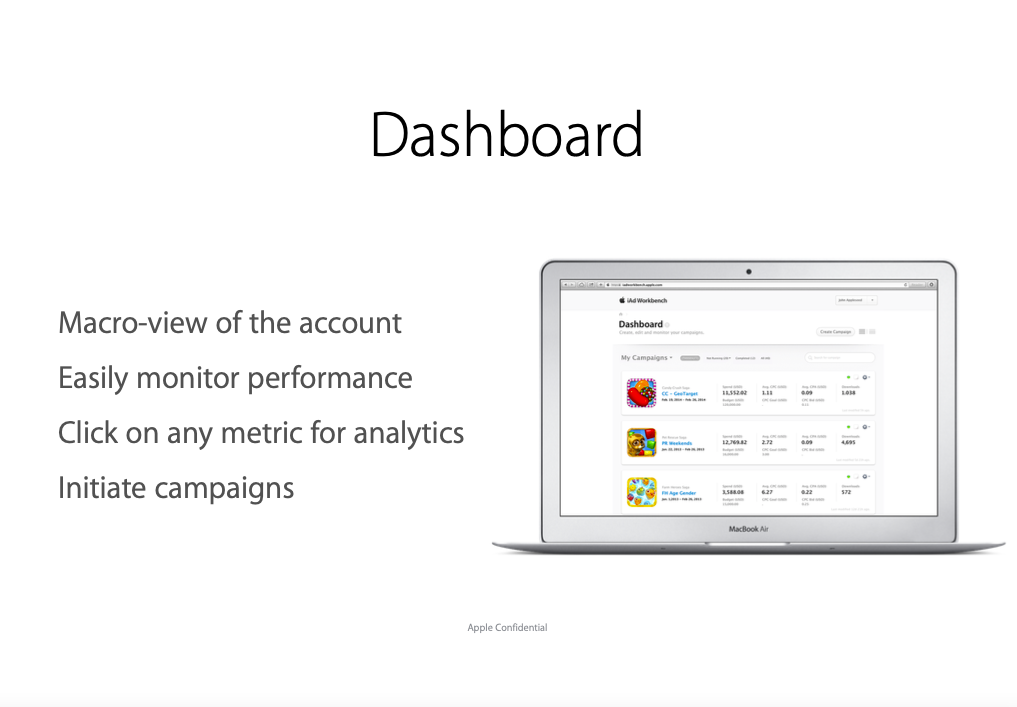 Results could be downloaded from the dashboard, with marketers having the ability to view it all by time period or metrics like conversions and average CPM.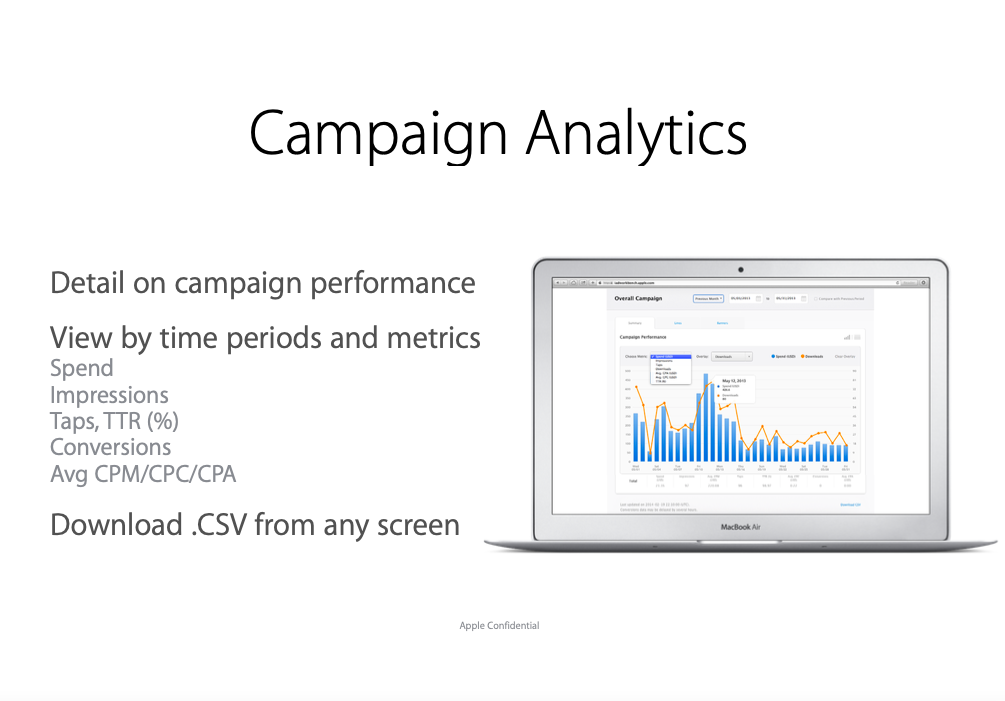 https://digiday.com/?p=412356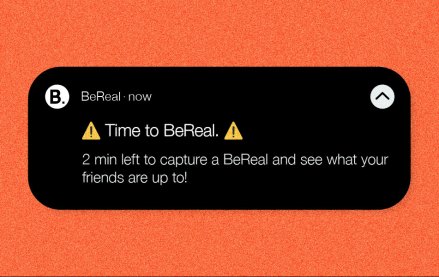 October 4, 2023 • 4 min read
•
•
BeReal launches its first global campaign, hoping to drum up buzz with users. Now, marketers are reconsidering the app.
October 4, 2023 • 7 min read
•
•
There are still those who believe that AR has a place in the marketing funnel, however big or small right now.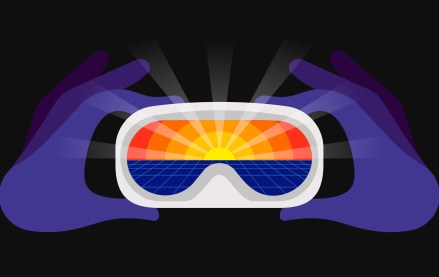 October 4, 2023 • 3 min read
•
•
With Pokémon Go revenues falling year-over-year, Niantic, its developer, is looking beyond its popular augmented reality game to generate profits.