Pinterest filed paperwork for an initial public offering on March 22. The company will trade on the New York Stock Exchange with the ticker "PINS." The nearly 200-page document reveals many details about the 9-year-old company's current state, what it's planning for the future and who it sees as its competition.
Here's what it's telling potential investors in its S-1 filing, and what it really means:
Pinterest is not a social network
What Pinterest said: "Pinterest is the productivity tool for planning your dreams. Dreaming and productivity may seem like polar opposites, but on Pinterest, inspiration enables action and dreams become reality. Visualizing the future helps bring it to life. In this way, Pinterest is unique. Most consumer internet companies are either tools (search, ecommerce) or media (newsfeeds, video, social networks). Pinterest is not a pure media channel, nor is it a pure utility. It's a media-rich utility that satisfies both emotional and functional needs by solving a widespread consumer problem that is unaddressed by many other platforms. We call it discovery."
Translation: Pinterest is often compared and contrasted with social apps Facebook, Instagram, Twitter and Snapchat. But it doesn't want to be defined as a social network. Previously, Pinterest described itself as a virtual pinboard. Per the filing, Pinterest is a utility and a "media-rich" one at that. But so is Instagram?
Pinterest is really mostly women, but also men
WhatPinterest said: "Pinterest reaches more than 250 million monthly active users, two thirds of whom are female. In the United States, our total audience includes 43 percent of internet users, according to an independent study by Comscore based on total unique visitors to our service. This includes eight out of 10 moms, who are often the primary decision-makers when it comes to buying products and services for their household, as well as more than half of all U.S. millennials. We expect to continue to grow our user base over time, especially in international markets."
Translation: Pinterest has struggled with the reputation that it's only for women, especially young women who are planning weddings or older women who love home decorating. In the filing, it emphasizes that this female audience is super valuable given that they simply love shopping. Simultaneously,Pinterest wants bankers to know there are also men there. Its first page includes six pictures of Pinterest users and three of them are men, and according to the pictures, these men also shop. Therrin apparently loves cooking, Pablo loves shoes and Carl loves screwdrivers.
Pinterest is valuable for knowing intent, but not good at measuring the true value
What Pinterest said: "One differentiating feature of our platform is that advertisers have the opportunity to put relevant content in front of Pinners at every stage of the purchase funnel, including during the early intent phase. However, many existing advertiser tools that measure the effectiveness of advertising do not account for the role of advertising early in a user's decision-making process, which is when many users come to our service. As a result, we may not be able to demonstrate and measure for our advertisers the value of engaging with a Pinner during the early intent phase."
Translation: Brands may see Pinterest as the holy grail when it comes to "early intent," but the platform isn't as sophisticated as its competitors with measurement tools. Later in the filing, Pinterest says it plans to build more self-serve tools to help with measurement along with ad creation and campaign scaling.
Lots of other tech companies are more powerful than Pinterest
What they said:" We compete with larger, more established companies such as Amazon, Facebook (including Instagram), Google, Snap and Twitter, which provide their users with a variety of online products, services, content and advertising offerings, including web search engines, social networks and other means of discovering, using or acquiring goods and services. Many of these competitors have longer operating histories, significantly greater financial, technical, marketing and other resources and larger user bases than we do. These competitors also have access to larger volumes of data and platforms that are used on a more frequent basis than ours, which may enable them to better understand their user base and develop and deliver more relevant content."
Translation: Pinterest has a ton of competition. As acknowledged, Amazon, Facebook and Google all have way more money and data. The money gives them the ability to do anything at any moment that would hurt Pinterest. And the data makes them more attractive to advertisers right now and will continue to do so in the future. Pinterest specifically names "Collections," Instagram's feature which is nearly identical to Pinterest's pin feature.
Pinterest has built a team and tools to target DTC
What Pinterest said: "Advertisers in [the mid-market advertisers] segment include…emerging business models such as Digitally Native Vertical Brands that sell their products and services directly to consumers. While some of these advertisers also focus on objectives across the full purchase funnel, most advertisers in this segment rely primarily on digital advertising and are focused on online sales and conversion metrics. They typically have smaller marketing teams and a dynamic ad spend allocation strategy, and are sensitive to how quickly they can design, scale and shift their ads to platforms where they see the best return. We help these companies achieve their objectives through relationships with our mid-market sales team, tools to help them easily create beautiful Pinterest ads and various self-serve campaign scaling and measurement tools. … While we have covered mid-market advertisers for some time, we have only recently built the product and measurement solutions to better serve this segment. Our continuing efforts are focused on building more self-serve tools that will help these advertisers with ad creation, campaign scaling and measurement."
Translation: Pinterest wants to take share of ad spend from Facebook and Instagram, where digitally native brands have invested resources in customer acquisition through campaigns. In return, Facebook has built teams specializing in "disruptor brands" to cater to them. Pinterest is fighting back: it now has a sales team and set of solutions to get new advertisers in this category to start considering Pinterest as a customer acquisition platform, and spending money there accordingly. These brands, while they have smaller ad budgets than big corporations, have used social media to drive both sales and brand awareness, and are critical for Pinterest to lure if it wants to rival Facebook and Instagram as an ad platform.
What Pinterest is building next
What they said: "build products that help advertisers deliver value to Pinners as they move down the purchasing funnel on our platform; improve the relevance of our visual recommendations by leveraging computer vision and other technical innovations, such as Lens, that deepen Pinners' engagement with our service; bring additional high-quality commercial content onto the platform by deepening our partnerships with brands, retailers and content creators"
Translation: Pinterest's big opportunity is to push forward visual search — and visual commerce, ultimately. Where Pinterest sees promise is improvements in technology, like computer vision, will help connect the dots from "inspiration" to "action," which means making Pinterest shoppable. If Pinterest wants to truly compete with other platforms of its kind, including Instagram, that's going to mean bringing more brands and retailers on to create content while balancing Pinterest's organic content, plus create a real way to turn that discovery into some kind of action.
https://digiday.com/?p=327397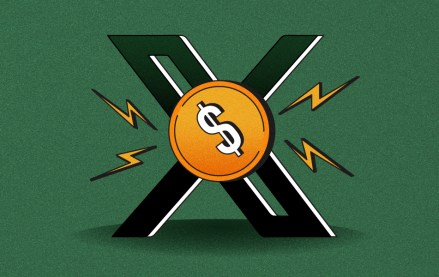 December 4, 2023 • 4 min read
Less competition for ad inventory means lower prices, but at the cost of associating with a platform facing ethical challenges.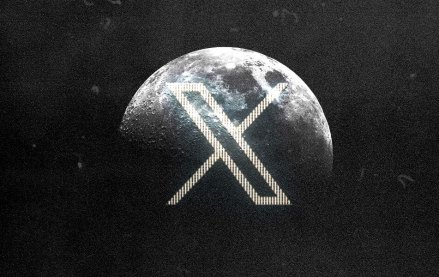 November 30, 2023 • 4 min read
In the packed DealBook conference in New York yesterday, owner Elon Musk bluntly told them to shove it.
November 30, 2023 • 2 min read
WorkTok, or CareerTok, is in full force. Combined, those hashtags on TikTok have over four billion views and it is benefiting Gen Z.