How Pinterest is wooing ad buyers with a consumer insights message
June 11, 2018 • 5 min read
•
•
In IPG Mediabrands Cafe last week, a table was lined with mini Greek yogurt doughnuts, raspberry almond pound cake bites, frozen yogurt fruit kebabs and other petite treats. The spread wasn't the work of a passionate marketer or a bribe from a particular vendor. Rather, it was the introduction of Pinterest's agency roadshow.
This hourlong event on June 5 was the Pinterest partnerships team's most recent in-person visit to an agency to explain new product features and walk through insights it's gained in the previous quarters. At Mediabrands, Pinterest announced it's making its Audience Insights Tool available to everyone later this month. The tool, previously in beta, will be available in Pinterest's Ads Manager and can help strategists and buyers see what's happening on Pinterest without having to make a phone call.
"Agencies and clients know we have unique insights, but they don't have easy access to it," said Yolanda Lam, Pinterest's head of agency partnerships. "They need to call a salesperson to understand what is available. Now, you can go in there to pull those data sets."
The tool is just the latest step in Pinterest's effort to win more media dollars as it competes with the likes of Facebook (and Instagram), Google, Amazon, Twitter and Snapchat, all of which Pinterest's head of market development Vikram Bhaskaran mentioned during his one-man-show presentation at Mediabrands. A tool doesn't solve everything, of course. Pinterest still needs to remind buyers why they matter, and that's where the roadshows come in. To Lam's team, Pinterest's unique value, in part, stems from its authentic and actionable data on its 200 million monthly active users, who make purchases based directly on what they do on Pinterest.
"This data is not abstract. It's real data on people's lives. This is the database on identity and intent," Bhaskaran said toward the end of his presentation. "Amazon might know about intent, but they don't know who you are."
Yet the idea of "not exactly knowing who you are" also plagues Pinterest. It's been difficult for users, buyers, investors and reporters to categorize it. Pinterest's CEO Ben Silbermann said in 2015 that Pinterest is not a social network like Facebook or Instagram. A slide in Bhaskaran's presentation described Facebook and Instagram as "I hosted a party," Twitter and Snapchat as "I am currently hosting a party," and Pinterest as "I am going to host a party."
"When I land in any city, the first thing I see is everyone is on Instagram. God bless Instagram," Bhaskaran said. "On Pinterest, what we see is you're here to get a job done. You're not just leaning back. Their whole lives are being planned on Pinterest. We almost started calling Pinterest a personal productivity tool."
Pinterest users search for items, and the site doesn't just provide a list of options like Google and Amazon do. Pinterest is visual, and users are actively subjective. That's one reason why Pinterest just released full-width — but not full-screen — video ads. There's daily user activity on Pinterest for an assortment of topics, such as cataloging movies to watch or puppies to pet, but Pinterest's sales team emphasized potential ad buys timed with events like Valentine's Day and Halloween. On Pinterest, holiday planning starts early. Bhaskaran presented a slide and offered pamphlets that described the event planning cycle.
McCormick is one consumer packaged goods brand that has worked with Pinterest's insights team, called Pinsights, to plan campaigns prior to the release of the Audience Insights Tool. This year, McCormick bought promoted pins that included recipes with Frank's RedHot and French's for Super Bowl parties. Those ads ran during spikes in Super Bowl saving and searching by users from Jan. 1 to Feb. 4, the day of the Super Bowl. McCormick also ran a campaign timed to Easter and is planning one for the Fourth of July.
"The McCormick brand on Pinterest is a natural fit. Users are actively exploring a discovery-based platform for family meal ideas, recipes and food and drink inspiration," said Sara Tehrani, director of paid social at IPG's Reprise. "Because the Pinterest user base skews toward moms, millennials and foodies, the opportunity for scale and accuracy in targeting was a perfect match."
Of course, not every campaign needs to be directed toward millennials or moms. Bhaskaran's presentation noted dads and men as active users as well. Bhaskaran himself was one of the first male users of Pinterest.
In a GDPR and post-Cambridge Analytica world, Pinterest executives showcased why users voluntarily provide data about themselves and how media buyers, like the ones at Mediabrands, can provide a value exchange. Bhaskaran compared Pinterest's personalization, powered by individual user data, to Netflix's curated movie lists and Spotify's Discover Weekly. Pinterest personalizes beauty searches by skin tone, for example.
"I think Pinterest actually knows me better than my wife," Bhaskaran said. "This is stuff that I'm interested in versus my Instagram identity. All of this amounts to [Pinterest's] taste graph."
Another benefit Pinterest has over other platforms is that people can save ads. Bhaskaran said 75 percent of the pins on Pinterest are branded.
"There's a whole industry of social consumption … teaching brands to be thoughtful, but [Pinterest's] whole use case is, I'm coming here for ideas, and the content here is being fueled by brands," Bhaskaran said.
https://digiday.com/?p=290750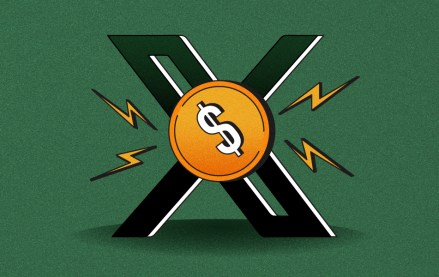 December 4, 2023 • 4 min read
Less competition for ad inventory means lower prices, but at the cost of associating with a platform facing ethical challenges.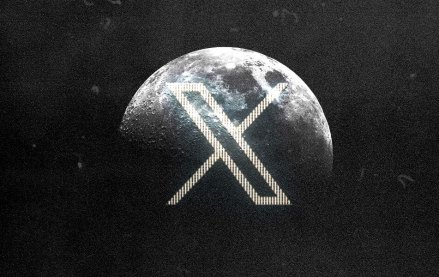 November 30, 2023 • 4 min read
In the packed DealBook conference in New York yesterday, owner Elon Musk bluntly told them to shove it.
November 30, 2023 • 2 min read
WorkTok, or CareerTok, is in full force. Combined, those hashtags on TikTok have over four billion views and it is benefiting Gen Z.