It's SXSW time. That means the tech and media worlds will flock to Austin. Digiday has come up with the various species of people you'll find there. Thanks to all who contributed nominations. (Note: the photos aren't of terrible people.) Please add your own in the comments or tweet us @Digiday.
The Agency Job Seeker
SXSW is a feeding frenzy for agencies and would-be employees on the make. Look out for this career climber, skulking around parties in the hope of landing a new gig while sucking down Lone Stars on his current employer's dime.
The Agency Thought Leader

Consider this the Thought Leader's prom. Nobody's quite sure what this person does for most of the year. It's here where the Thought Leader curates itineraries, dinners and party invites for agency brass — and earns his keep for another year.
The Grubby PR Person
Do you have time for coffee with the guys behind the app that's going to disrupt the dry cleaning business? PR people face an intractable problem with SXSW: There's simply so much noise that it's impossible to get anyone's attention. That leads to desperate spam tactics.
The So-Over-It SXSW Veteran
Oh my God, this place just sucks. I remember back in 2002 when it was hard-core tech. I don't even know why I come here anymore…
The Soap Box "Question" Asker
Words to dread at SXSW are, "We have time for a few questions." You can bet dollars to doughnuts the person lunging for the microphone doesn't have a question but instead wants to put forth a theory or, best of all, hawk some app.
The Name Dropper
This specimen will be sure to tell you he was just chillin' with Tony Hsieh and last night was skinnydipping with Robert Scoble. Never mind that SXSW celebrities are not strictly speaking celebrities. The name dropper is too cool for school. Chances are he'll tell you he was too busy networking to even get a badge and attend any sessions.
The Client Party Crasher
Agencies are often not actually valued partners of their clients. The exception is SXSW, when agencies are turned to by their clients to get invites to the coolest parties.
The Drunk, Sketchy Old Guy
SXSW is a lot like St. Patrick's Day: It brings out the amateurs. You'll find some grizzled ad and media veterans who get a bit too into the spirit in Austin to uncomfortable ends.
The Wide-Eyed Newcomer
The wide-eyed newbie has scheduled 20 meetings a day, planned on attending every panel under the sun, and is going to five parties per night. Give this person a wide berth; they're most likely to go overboard on day one and throw up on your shoe.
The Four Seasons Pasha
This is a wearied veteran who has opted out of SXSW entirely. Instead, you'll find this heavy hitter doing business at the Four Seasons, forcing anyone who wants an audience to come to them.
The Internet Celebrity
Being "Internet famous" is not normal fame. But for this caste of social media superstars, their time in Austin is spent fending off their acolytes and complaining how they can't even emerge from the airport without someone coming up to them to introduce themselves. Life is rough for the Internet Celebrity.
The Desperate Startup Guy
SXSW has approximately 15,000 startups there. All dream of being "the next Twitter" or even "the next FourSquare," that mythical status of "winning" SXSW. You'll know this guy because he's going to pitch his app to you no matter what, even if it's 3 a.m. outside a food truck.
The Social Media Gadfly
This is homecoming weekend for that social media stalwart who nobody knows what exactly they do. Expect to see this person at all the parties, curating cocktail hours, hanging about the Driskill.
The Ornery Austinite
Sure, it's a pain when 40,000 people invade your city. This is the local dedicated to keeping Austin weird and complaining about all the outsiders. Meanwhile, The Ornery Austinite has no problem gouging people on Airbnb.
The Ad Tech Elite
SXSW attracts brands and agencies, so you can be sure to find ad tech vendors. Never mind that SXSW is a strange fit for them. You'll know them by their blue blazers and pleated khakis.
The Obnoxious Line Cutter
SXSW is mostly about waiting in one line after another. The Line Cutter, perhaps because of some make-believe status, is not about this. Rather than show patience, The Line Cutter elbows their way to the front.
The Eternal Freelancer
This person is a staple of any SXSW gathering. They've never managed to hold down a full-time job, instead opting for a life of freelancing — and constantly being on the make for their next gig.
https://digiday.com/?p=66962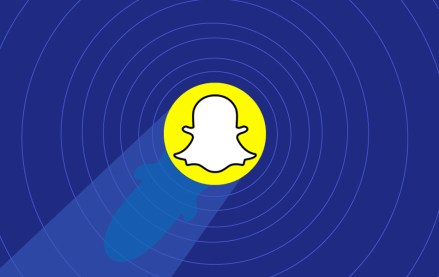 September 29, 2023 • 3 min read
•
•
"We are not diminishing the importance of AR," he said. "In fact, we are strategically reallocating resources to strengthen our endeavors in AR advertising and to elevate the fundamental AR experiences provided to Snapchat users."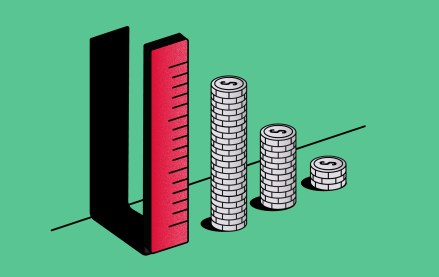 September 29, 2023 • 4 min read
•
•
In Q4 of this year, Activision Blizzard Media is launching in beta a new measurement tool dubbed the Attention Measurement Scorecard. The goal: to raise brands' and marketers' confidence in in-game advertising.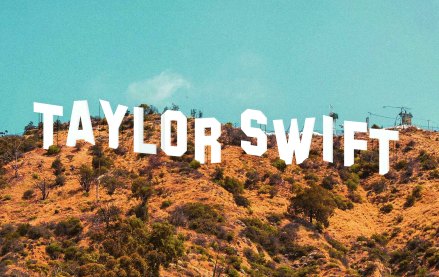 September 29, 2023 • 4 min read
•
•
The concert film will likely help build on cinema advertising's momentum after Barbenheimer.