For every soccer fan who has ever wanted to follow in Pelé's nimble footsteps, here's your chance. The iconic forward, still looking spry and wily at 73, is taking his formidable legacy off the pitch and into the digital realm with a new "flick-to-shoot" gaming app, "Pelé, The King of Football."
"This is the fourth generation since I first started playing years ago," Pelé, née Edson Arantes do Nascimento, said at his app launch yesterday evening at the Soho Apple store in Manhattan. "The technology since then has changed so much. I'm very happy because it's been a long time since I started playing, and to have a new generation play me, it's a good precedent."
The game is a semi-autobiographical look at Pelé's life — each level is set at a different setting of his career, from the backstreets of Brazil to the world stage. The avatar (which is customizable by skin color, team uniform, and hairstyle) is a body-scanned version of the king himself, and its style of play matches that of Pelé's.
Level one starts out in the back alleys of his hometown, and eventually leads to the World Cup, and features some 250 soundbites of Pelé's voice as he coaches the player through different kicks and stages. Each time players advance, they are automatically entered into a drawing for a pair of tickets to the real-life World Cup Brazil this July. Their progress can also unlock 25 original videos of Pelé.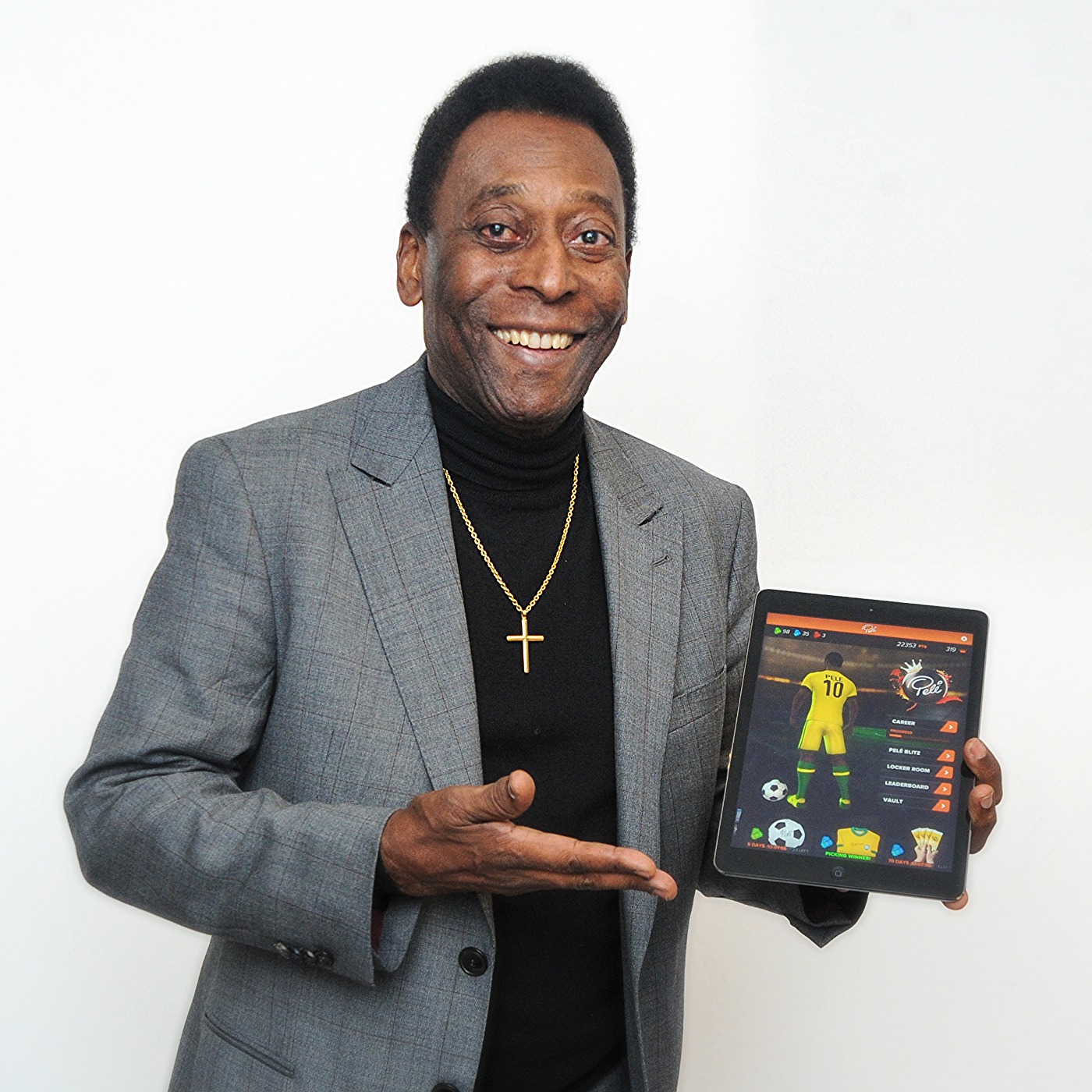 The free app, available now at the iTunes store, doesn't have a desktop version, and lives solely on your phone. Josh Blitz and Kane Swerner, founders of Cosi Productions, the app company that worked with Pelé on the game, isn't sure how they'll monetize the app, but there may eventually be micro-transactions or a pay-to-play the ad-free version. They're hoping, at least, that the app will become popular through Pelé's devoted fans online, a base of more than 3 million on Facebook and Twitter.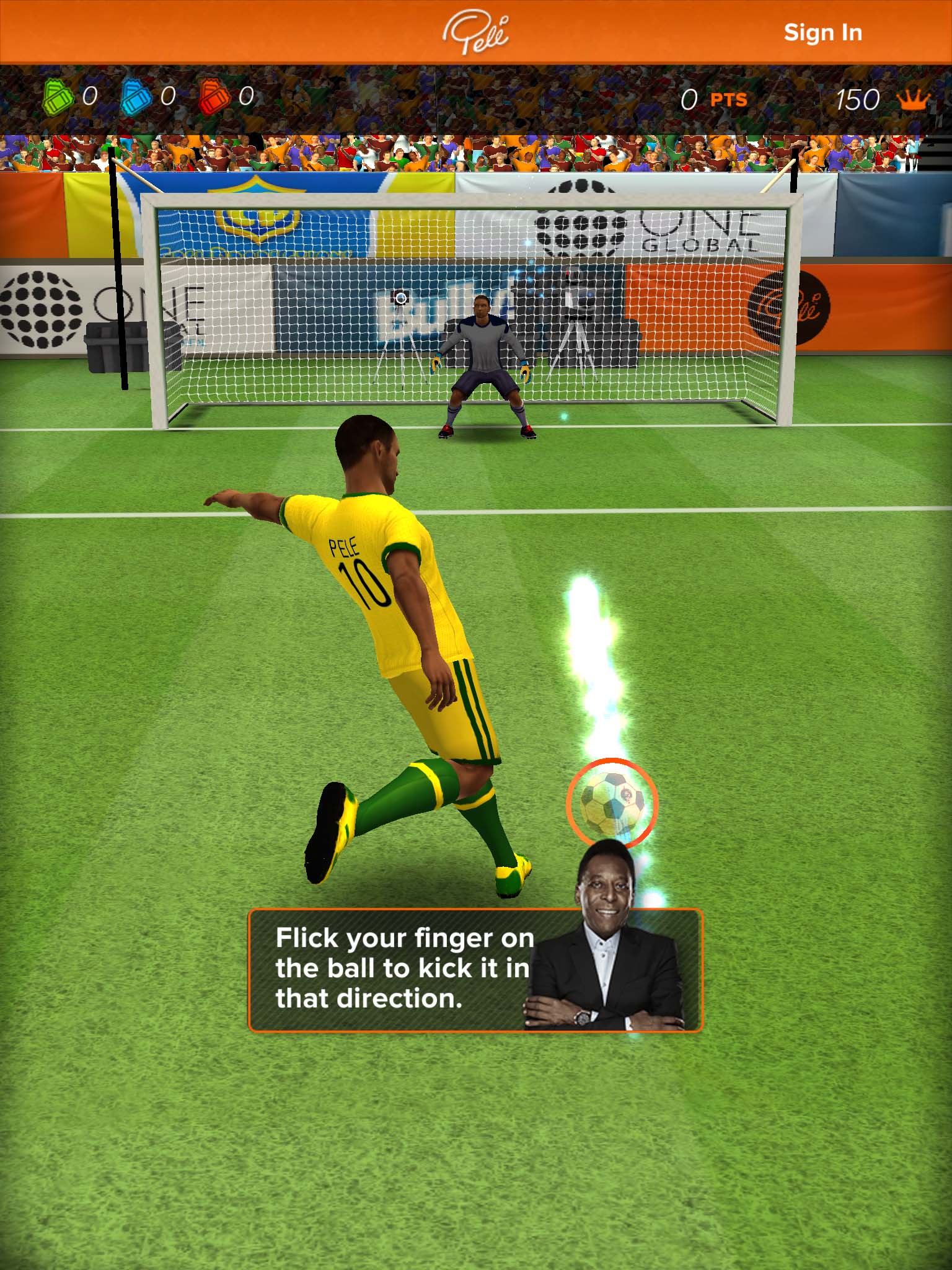 https://digiday.com/?p=70613