Parachute's Luke Droulez: I don't want to be known as a Facebook brand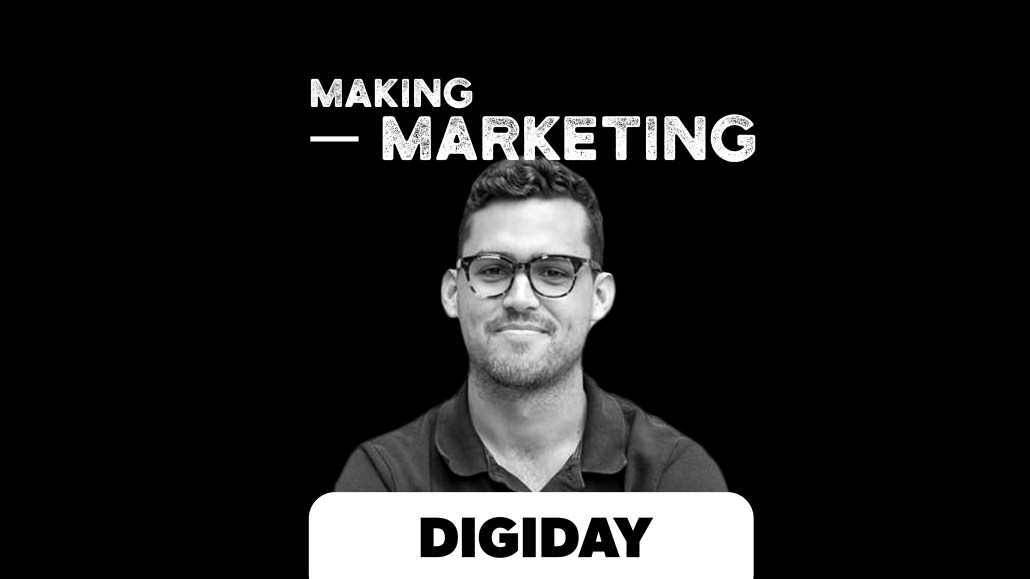 Subscribe: iTunes | Google Play | Stitcher | RSS | Anchor
Born online, so-called DTC brands are growing up. Retailers that were once solely e-commerce are now turning to a more traditional playbook for growth. Rolling our physical retail stores is the first step in the way. Parachute, a digitally-born bed and bath brand, is on its way to launch 20 stores by 2020 and already has six stores in the U.S.
"People are excited about online purchasing, but it's only 10 percent to 15 percent of total commerce even for home wear," said Luke Droulez on this episode of Making Marketing. "To ignore retail, whether it be through distribution or through your own stores, is to ignore a much broader portion of the population."
Going after that market share also means competing with the big players — going beyond simply touting luxury products for low prices and cutting out the middleman.
"[We] want to be seen as a lifestyle brand," Droulez said. "The only way to do that is if you interact with people across multiple touch points. We started moving away from 'we cut out the middleman' stuff because that's not who we want to be seen as going forward. The quality, design, craftsmanship and attention to detail is at par with these aspirational brands that people want in their homes. Rather than talking about 'luxury for less,' we, as a brand, aspire to be more than that. We are looking to develop and cultivate long term customer relationships."
Droulez discusses the retail roadmap, breaking out of the online brand image, competing with Amazon with operational efficiency and more. Edited highlights below.
The case for going into physical retail is obvious.
"It's increasingly important for us to connect with our tribe. Whether it's millennials, boomers or Gen-X, there is a purchase behavior that requires you to touch it and feel it. [Physical retail] was always a part of the roadmap. As we open pop-ups and then moved to stores, we have honed in on what that store experience looks like in terms of square footage, merchandising and events. We do try to reduce friction [online]. We have the 60-night trial, free shipping and returns, illustrative language and close-up photos for products. Inevitably, people like to shop, browse, hanging around in a neighborhood and pop into a store. If there is a touching, feeling, sizing need, then ultimately, going into the store just helps some people to avoid the process of return things. You'll see higher conversion rates, slightly higher AOV [average order value]. A lot of it is just removing friction and that uncertainty with the purchase."
DTC brands are more than just an Instagram brand.
"Facebook and Instagram advertising is now the worst kept secret in marketing. The increase in costs has affected order economics to the point that it's harder for new brands to break in. DTC brands are spending more money offline so we're bringing more and more of our budget offline. It's about brand identity. You don't interact with the legacy brands in just one medium so increasingly, I don't want to be known as a Facebook brand or a digital disruptor."
Logistics are the next battleground.
"Operational excellence is table stakes. Amazon and even Walmart have brought everyone towards parity. For us, it's about finding the right partners. We have good order management systems. We are making sure we invest in stores, the right stocks are allocated, sharing the right information with our planning team. We're keenly aware of it. To an extent, scarcity is a good thing. When you go on a website and see something is out of stock, you think it must be a bestseller. But on the other hand, if there's a 22,000-person waitlist, it's not a press story, it's a problem. It's a healthy competition between increasing the assortment, increasing the operational complexity but making sure you do what you're known for well. If you too quickly expand your assortment, you quickly become the brand you were trying to supplant. The irony is increasing the amount means you have to showcase it in store, which means you have to increase the square footage of your store, which means you might no longer be in the special neighborhood you chose, and you find yourself at a mall, and with a 3,000-page catalog and a website that is an infinite scroll. The easiest way to not increase operational complexity is to not add complexity."
https://digiday.com/?p=318701