Pandora Jewelry Bets on Mobile During TV Breaks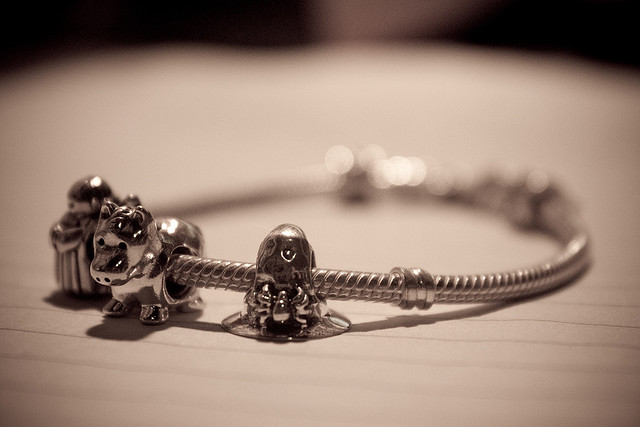 Jewelry maker Pandora wasn't crazy about the idea of shelling out millions of dollars for a TV spot during the Super Bowl. So it turned to mobile, betting that it would be a great way to reach men glued to their phones during the game's commercial breaks.
Together with its agency GKV and ad network Millennial Media, Pandora ran display ads on mobile sites and in apps that would likely reach men while they were browsing between plays. The campaign also ran on mobile sites and apps every Sunday in January leading up to the big game. Additionally, ads ran in the Millennial Media "Male Channel," featuring categories such as weather, entertainment and games. The ads were designed to get men to rethink their Valentine's Day gifts for the special women in their lives.
"Pandora didn't have $3.5 million to spend on a 30-second Super Bowl spot, but we wanted to reach this male audience leading up to Valentine's Day," said Angel Ilagan, vp of marketing at Pandora. "Mobile seemed like a natural solution, since 86 percent of our target is using their mobile phone while watching TV."
The strategy was to target men for the three weeks leading up to Valentine's Day and make them rethink their Valentine's Day gift. Pandora's goal was to show men 25-54 that they can choose a more meaningful and thoughtful gift. The other part was to target women and have them suggest to the men in their lives what an appropriate gift would be.
The mobile rich-media ads strutted the call to action, "Create a Valentine's Gift in Minutes." Once consumers tapped on the ad, they were taken to a full-page experience, dubbed The Gift Advisor. Men were asked to describe the woman in their lives and how they felt about them. Based on their answers, Pandora served up a matching piece of jewelry that that particular woman would appreciate.
Average visits to the Gift Advisor landing page were around 8,200 per day over the three-week campaign. On Super Bowl Sunday, there were 50,000 site visits. Also, 240,000 people went to Gift Advisor in the U.S. during the three-week time period. Fourteen percent of all people who visited the site were engaged enough to start browsing the questions regarding their loved ones. And 20,500, or 8.5 percent of people who visited the site were engaged enough to answer a question. Six percent of people who visited the site were engaged enough to answer more than one question. And 1,922 people created gift lists.
Pandora was taking a chance when targeting males with gift-giving suggestions while they were in Super Bowl mode. There was some worry about whether men who were obsessing over the big game would take the time out to think about a Valentine's Day gift. The lesson learned by Pandora is that as long as the message is targeted and relevant, the message will be heard.
https://digiday.com/?p=8212