'Amazon is Google in 2008': Overheard at Digiday's Media Buying Summit
October 17, 2018 • 3 min read
Paid media keeps getting complicated with new beasts like Amazon, the rise of the consultancies and some brands moving the process in-house. At Digiday's Media Buying Summit in Austin, Texas, media buyers shared their biggest challenges. Here's some of what was said, under the guise of Chatham House Rule.
Agencies have culture issues
"Great agencies have a strong culture. But on the client side, they're lonely. The agency is their outlet. When they have a new idea about television buying, they don't have anyone to share it with."
"If we want to change our culture, we have to cut the meetings before meetings."
Buyers should meet clients where they are
"Sometimes I think we're too smart for our own good as opposed to meeting [clients] where they are. We say: 'Hey, think about YellowPages? Think about the radio?' Sometimes we talk over our clients as opposed to bringing it to their level."
"The target is always millennial moms."
"I actually hate being called a media buyer. Media agencies do so much."
In-housing isn't as bad as we think
"[The idea that] clients should bring things in-house is atrocious. No agency is perfect or holistic. It's, where do you find your culture match?"
"The biggest problem of in-housing — is what may seem like a problem now — is not because platforms like Facebook are giving companies their own reps and removing agencies completely. The platforms come in, and brands are in this battle of trust on who is the thought leader, platform or agency."
Facebook has a problem managing its negligence
"I'm not here specifically to bash on Facebook. I'm a Facebook consumer, but there's a problem we're all managing against."
"Their user base is still strong. It shouldn't matter if it's 30 million or 50 million users; it should matter how that breach occurred. Was it negligence?"
Amazon is still in its early days
"I think Amazon is Google in 2008 and Facebook in 2013. They're still wrapping their heads around their offerings. If you think about Amazon, Twitch, they have an interesting set, but they have no clue what to do with it."
"Even our clients [in CPG and retail] are not sure who owns Amazon: marketing or distribution?"
Brand safety in the Trump era is hurting news publishers
"There's a brand-safety backlash. People are rushing too fast to the safe havens. One of the casualties is political news. Some of our clients are saying, let's not buy news at all."
Brand safety is hard to police
"If you spend $100,000 on YouTube, you're running on 600,000 videos. If 0.5 percent have problems, your client has 3,000 problems."
"The first thing we talk about in brand-safety presentations with client is there's no thing as a sure thing."
"The only thing that makes clients walk away is contextual brand safety. In 2017, many of our clients walked away [from YouTube] because they were worried that one ad would get them on the homepage of The Wall Street Journal."
Programmatic is the norm but confusing
"When I think about programmatic, my first question is: What the hell is it? Is there a unified definition?"
"For [programmatic] services, all we're asking for is visibility. When we say customer service, we're not saying take us out to Happy Hour four times. We're saying show us what's really going on back there."
Metrics mess
"There's no Nielsen for digital, but Moat would love to be it."
What it's all about
"Interruptive? Interrupting people is what we do. That's our job."
https://digiday.com/?p=307697
September 25, 2023 • 5 min read
As esports winter sets in, the companies that are best insulated from the cold are the ones that designed their balance sheets for a years-long march to profitability — not the massive and rapid returns promised by some esports companies during the industry's initial wave of growth.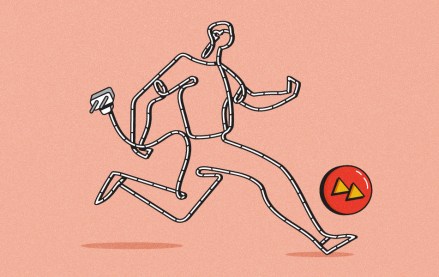 September 22, 2023 • 4 min read
Women's sports are having a moment. Brands, media companies and agencies are looking to get in on the action.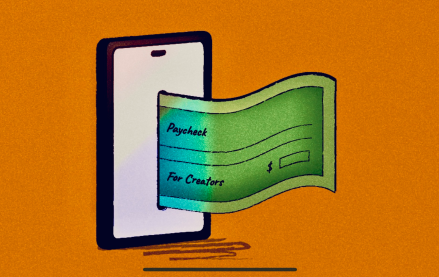 September 22, 2023 • 6 min read
The Hollywood strikes were supposed to be a game changer for many of them, but the situation hasn't quite lived up to the hype.