RIP Cubicles: Why Agencies Are Gaga Over Open-Office Plans
January 31, 2014 • 5 min read
•
•
Remember the scene in the 1999 film "Office Space" where the main character Peter Gibbons dismantled his cubicle in a moment of calm defiance? It was a revelatory scene for cube-dwellers everywhere. Fifteen years later, the cubicle is nearing extinction, replaced by a new formula for workplace synergy — the open-office concept. And it's driving people crazy in a whole new way.
Open-concept offices are designed to improve workflow and communication. If walls are barriers to success, let's tear them down. Agencies love this. They love nothing more than tearing down walls. It's modern. Invariably though, open concept forces people to work in an environment that makes weighty assumptions about how they work best. Introverts or anyone who works better when there are fewer distractions, are particularly vulnerable — even in offices that provide space for private work. Eventually, someone will kick you out — the space is not yours.
A senior art director we spoke to who asked to remain anonymous said he and his design team often find it hard to feel totally welcome in an environment where you don't have a permanent, semi-private space. Headphones have become a necessary coping mechanism. "Headphones have replaced cubicles," he said. "I wear them to let people know I'm busy. Or that I don't like them."
A recent New Yorker article notes that open-office concept first popped up in Germany in the 1950s "to facilitate communication and idea flow." It has taken advertising 60 years to pick up the habit, and the business has gone in whole hog. Reasons for going open make for great agency rhetoric: communication, ideation, collaborative resonance, speed. And agency leaders we spoke with said they've seen work improve, partially as a result of this shift. Other changes, like organizing employees by project teams (versus departmentally), help too. One important, semi-vain side effect of open-concept offices: climbing the ladder may no longer include social cues like moving up to the corner office.
Digiday asked Jason Whiting, managing director of client services at Huge (full disclosure: I worked for Whiting, in a different open-concept office), if anything has replaced the corner office in this new environment. Whiting's answer illustrated one of the more egalitarian benefits of the new organizational structure: "It's not about where you sit," he said. "It's about what you do and what you contribute."
That fits with the rhetoric you'll hear in Silicon Valley, where startups have long embraced the concept of open offices. That's trickled through corporate America to the point that even former New York City Mayor Michael Bloomberg set up a "bullpen" open-office plan. It's no coincidence that ad agencies have feverishly embraced the open office, seeing as many look up to the innovation wafting from Silicon Valley.
And yet there are holdouts. Offices have purposes, and some shops, even digital ones, are less dogmatic about the benefits of the open office.
"We designed our space with open seating in the middle, and offices around it," said Dan La Civita, president of Dentsu's Firstborn, which moved from Hell's Kitchen to Tribeca in New York. Most of the offices are occupied by senior staff. "One of the questions I'm still regularly asked in interviews with senior people is, 'Will I have an office?' It still matters to people."
Huge's Whiting, whose desk is situated in the middle of one of the floors, says his desk position allows him to stay tapped in. "I have a better pulse for what's going on because I sit in the middle," he said. Huge will soon to redesign their space, which is currently open and will continue to be. The changes will optimize the office for different kinds of collaborative work, from big client pitches and all-company meetings to smaller projects. Oodles of shops have taken this approach, morphing offices into collaborative environs, bastions for creativity.
But research on open offices tell a different story. A study from the Finnish Institute of Occupational Health revealed that the "negative effects of acoustic environment increased significantly" when workers moved from private to open offices. These effects include "increased distraction, reduced privacy, increased concentration difficulties and increased use of coping strategies."
Another study, from the University of Tennessee Knoxville found that a "decrease in privacy reflected a decrease in confidentiality of conversation," meaning it has become harder to have important conversations. So it's no wonder headphones are as prominent in the new workplace. Not long ago, listening to music at one's desk would have been viewed as unprofessional. Today, it's essentially mandatory to get work done.
Central to the problem is that the open-office concept assumes staffers are wired to succeed in similar ways, which isn't necessarily true. The Myers-Briggs Type Indicator test proved years ago that we all socialize differently. It's somewhat dizzying then to understand why agencies are conforming to a system that works for just a few personality types.
In a recent interview with FCW, Susan Cain, author of the new book "Quiet: The Power of Introverts in a World That Can't Stop Talking," said, "We know from research that introverts do their best work when they're in quieter spaces. When they have fewer distractions around them, they will literally perform better. So I think it's a real mistake for companies to be designing office plans that put everybody out there into a big, open, noisy, distractible space."
But the trend isn't going away, at least not this year. A report outlining 6 design meta trends for 2014 by Gensler, a design and architecture firm, states, "Organizations will get serious about the problems of mobility and collaboration. As they recognize the benefits of face-to-face interaction, 'getting everyone under one roof' will grow. Mitigating conflicts between interactive and focused work will be a top priority, given the negative impact of distraction on people's effectiveness."
As office spaces continue to open, there will arise a new set of concerns about employees who don't perform best in this type of environment. The question lingers: Will new office design mitigate these issues, as Gensler suggests? Or will it exacerbate them, a sentiment shared among many workers walking into redesigned offices, wishing for their cubicle back?
https://digiday.com/?p=62788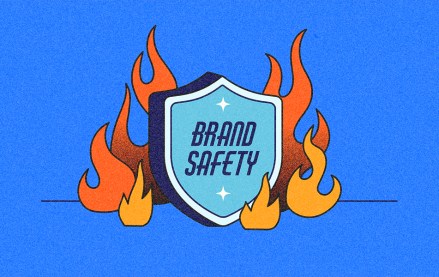 November 28, 2023 • 6 min read
"Major brands' search ads can appear on piracy, pornographic and sanctioned websites," research claims.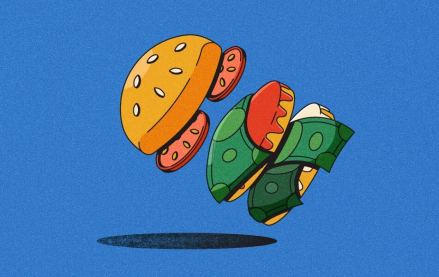 November 28, 2023 • 6 min read
As more influencers look to get into food content creation, brand opportunities are following.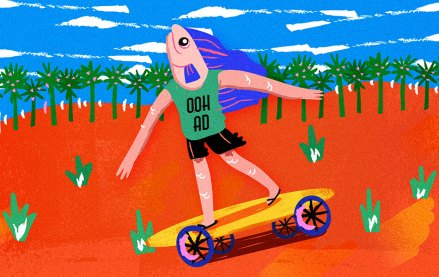 November 28, 2023 • 7 min read
As major marketers like Maybelline experiment with faux OOH, more marketers are open to the idea.