Online retailers experiment with (and win) Black Friday weekend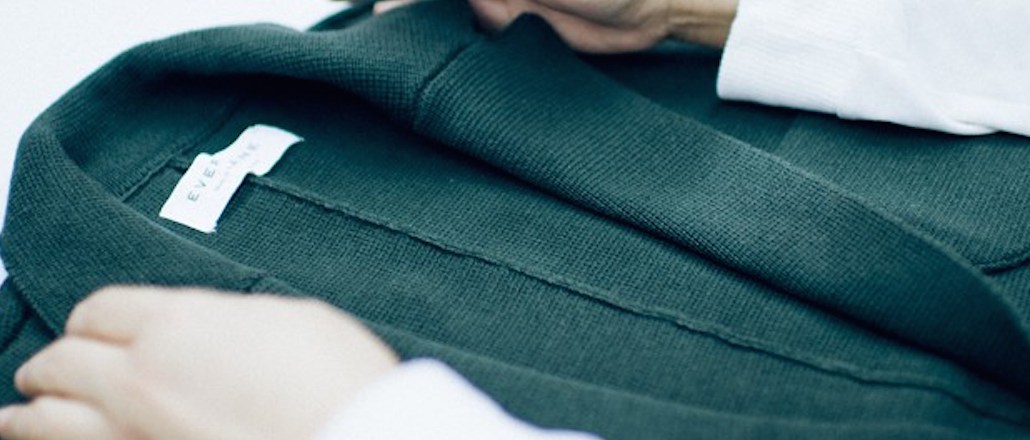 Black Friday isn't dead, it's just different. While some poor souls who apparently don't know about the Internet lined up outside of Walmarts and Best Buys starting the Monday before Thanksgiving, traditional Black Friday doorbuster deals and midnight stampedes are falling out of fashion.
While Black Friday weekend spending inched higher overall, online spending saw the biggest increases. IBM data reports that online sales were up 25.5 percent this weekend over the same time period last year, with Cyber Monday deals still lasting through the end of the day. On Black Friday alone, online sales were up 21.5 percent over 2014. Sales shoppers weren't just browsing desktops to avoid the mall, they were looking to their smartphones: Rakuten Marketing reported that on Black Friday, sales from mobile made up 34 percent of overall revenue.
As shopping behavior shifts to online and mobile during Black Friday, some retailers are out there experimenting with new approaches to the holiday. While department stores and big boxes fought it out to offer the best deals on big screen TVs, other brands pulled out different tricks to get customers to shop — or even just to get attention.
Everlane, the San Francisco-based apparel retailer that promotes transparency and direct-to-consumer wholesale prices, declined to put any of its items on sale. Instead, it gave people an incentive to shop: all of the profits would be donated to factory workers who make the clothing in Everlane's L.A. factory.
According to Everlane's CEO Michael Preysman, the goal of the Black Friday approach was to find balance in buying gifts and giving back to people in the retail industry who would benefit from that kind of help. Everlane's goal was to raise $100,000 to put toward an employee wellness program for factory workers, and according to its Twitter, the goal was reached at 2 p.m. PST.
Inspiring to see a company put their Black Friday profits into an employee wellness program. Loving Everlane even mo…https://t.co/0BtS4b0Gm5

— Kaymie (@Kaymie) November 30, 2015
Cards Against Humanity also declined to put any of its merchandise on sale, but instead of a feel-good push in the vein of Everlane, the card game shone a light on how ridiculous the shopping holiday is with more snark. Cards Against Humanity literally sold "nothing" — for $5 a pop. (Buyers had to check a box on the website that confirmed they understood they were giving Cards Against Humanity $5 and receiving nothing back.) This is a slight pivot from its strategy in 2014, during which the company sold actual boxes of poop for six dollars to those willing to buy it, which turned out to be 30,000 people.
The move made the company $71,145 of pure profit, a third of which the company said ti would give to charitable group, including Planned Parenthood. Cards Against Humanity also pointed out in a statement that it recently donated $4.5 million dollars to several charities and a women's science scholarship.
A SimilarWeb study found that for retailers, being mindful of not encroaching on shoppers' Thanksgivings paid off. Companies that chose not to open on Thanksgiving, and in some cases, Black Friday, saw performance hikes online. On Thanksgiving, GameStop saw one-day online traffic rise 132 percent, Staples saw a 120 percent increase, PetSmart a 69 percent increase, and Nordstrom and Pier 1 Imports saw a 54 percent jump.
Online-only retailers also got attention on Thanksgiving. Ebay decided to lure in customers on Thursday with its "Wish Bigger Wishbone" promotion, which asked customers to vote for which items in tech, toys, fashion and home categories they wanted to see on sale, which would then unlock a series of deals. The crowdsourcing effort ran from 4 p.m. to 10 p.m. on Thursday, lapping over eBay's 9 p.m. peak in mobile traffic.
As online retail saw jumps in traffic and sales, RetailNext data found that U.S. brick-and-mortar stores saw flat traffic this weekend and a 1.5 percent sales decrease. Unsurprisingly, news was better for Amazon, which doesn't follow the rules and started its Black Friday deals a week early. As a result, the website saw a 12 percent year-over-year traffic increase on Sunday, November 22.
If the shopping stretch between Black Friday and Cyber Monday doesn't call your credit card, Uber is officially throwing its hat into the ring with a 5 Days of Giving promotion. The company has partnered with five brands, like Vince, L'Occitane and Diane Von Furstenburg to deliver free gifts, asking riders for charity donations in return.
Homepage image via Everlane
https://digiday.com/?p=148990