'As you run a larger company, it's harder to say we're all equal': Omnicom's Jonathan Nelson on maintaining an egalitarian management style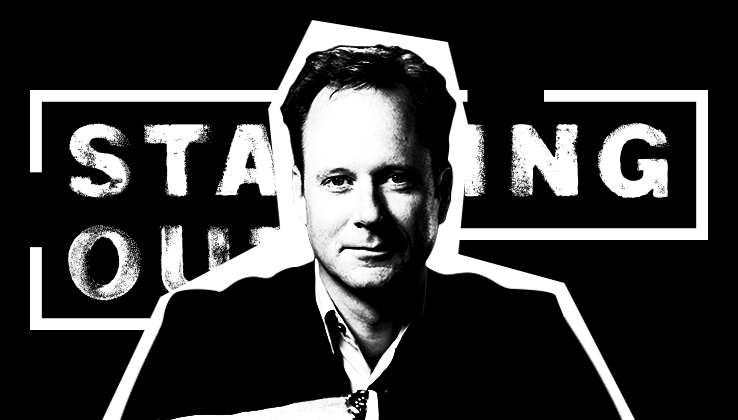 Jonathan Nelson is the CEO at Omnicom Digital, a global marketing and communications holding company that employs about 84,000 people around the world. Nelson is a true veteran of digital. He founded Organic in 1983 and has seen some serious highs and serious lows in the business of advertising — including having his staff quit after delivering on their first big assignment. What happened after, and more, on this episode of Starting Out.
Subscribe: iTunes | Google Play | Stitcher | RSS
I graduated college in 1989. A couple of my friends had started a club called The Knitting Factory. I called them up and said, "Hey, I'm graduating I don't know what to do. Can I come and sleep on your floor and do whatever it takes and experience this thing?" At that time, The Knitting Factory was maybe a year old. It was small, 20 feet wide and 75 feet long. It was the storefront on Houston street. I slept upstairs in the backstage room. I'd have to clear out for the band to use the backstage and then I painted the walls, sanded the floors. I learned to be a sound person, ran the studio, ran the show, and learned how to run music venues.
I had an extremely brief career as a D.J. I was mixing live sound experience with early electronic music. Then I founded Organic in 1993 with the idea that we would build websites. That seemed like a more lucrative, reasonable thing to do. We hadn't figured out advertising because there was literally no advertising. The vision was to get paid. It took a while. We had a small record label and a small book publisher; those were our first clients. We got paid $2,500 to do those websites. My former sister-in-law worked at an ad agency and she said, "Come on in and show my ad agency your stuff."
Keep in in mind that this is in a spare bedroom at the time, set up on two card tables. We're pitching to these huge clients and pretending we're a real company. That resulted in our first big batch of clients — Volvo, Club Med, MCI. Hotwired was starting out and they got us more [clients], like AT&T. We ended up doing six of the first websites and banners for Hotwired. So we fell into advertising backwards.
I'll never forget Oct. 2, 1994, the day that Hotwired launched with the first banner. Then the phone started to ring. Oct. 3, my staff of two quit. We'd been sitting at these card tables coding all night for weeks to get this stuff ready. We were exhausted and we didn't have any money and they said, "Look there's easier ways to live than do this."
Around 1995, things took off. We went from bankruptcy to growing like crazy, and ultimately we went public.
My initial inclination was to keep as flat of a hierarchy as possible. I spent a huge amount of time saying, "Hey, I'll sit in the middle of the floor, have the same desk, I'm just like you." But I kinda got voted off the island. They said, "Look Jonathan, we're sick of listening to your phone calls. You need to be in an office. It's too much information. Go in that room, close that door. We're doing a lot of work and we need to focus."
There are a lot of things you learn about management. People want direction, vision and something they can buy into. As you run a larger company, it's harder to say we're all equal. The vision comes equally from everybody. Being decisive and fair is an important key to management. In the back of my head there is an egalitarian part of it, which is there's really not that much of a difference between everybody.
In 1999, it was going full blast. We were growing offices, hiring people, growing quickly. In 2000, I remember thinking it's going to be a crazy year. My first son was born in April, I'd taken Organic public in February, the market crashed in April. The market came out from under us. It was a very trying time because leading up to that, people are celebrating what you're doing. You're on the cover of magazines, everyone wants to talk to you. Suddenly, within weeks, they're saying, "How could you be so stupid? You're spending too much money." Fortunately, we sold Organic, and it all worked out, but it was pretty touch and go for a year or two there.
https://digiday.com/?p=275204