Nike's new Los Angeles store merges community and membership
July 13, 2018 • 4 min read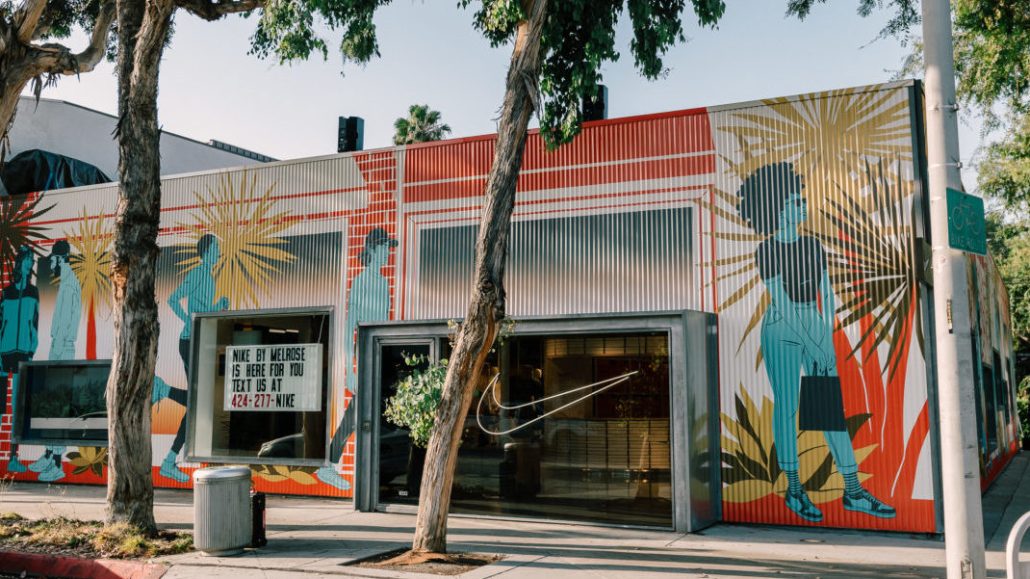 Nike's new store in Los Angeles, which opened this week,  is being painted by the company as its most ambitious attempt to merge the digital and the physical retail experience, with a heavy emphasis on community and mining digital data.
"We describe it as a membership shop that is local and personable and solving for speed and convenience," said Nike chief digital officer Adam Sussman. "This is a first for us. It's truly informed by our membership data, looking at purchase pattern in the neighborhood through our member app and city insights."
Nike by Melrose, located on Melrose Avenue in West Los Angeles, stocks items based on purchase data from nearby members of NikePlus, its free community for shopping benefits and athletic events. So far, one of every 50 shoes purchased by NikePlus members in Los Angeles is the Cortez style, and therefore, the footwear wall for both men and women is stocked with a selection of that shoe. Every two weeks, 25 percent of the sneakers in stock will be changed, Sussman said.
That selection is part of Nike's push to make the retail experience more personalized. In June 2017, Nike announced consumer direct offense, its effort to scale by obsessing about local business. The company named 12 cities as part of the strategy, including Los Angeles, and predicted those areas would represent 80 percent of its growth from then to 2020. Sussman was hired as Nike's first chief digital officer in 2016 to focus on developing unique digital products and transforming its in-store strategy.
Shoppers with the Nike app can view products that are in stock and reserve them. Nike will then put those products in an in-store locker that the shopper can unlock via their Nike app when they arrive. For shoppers who don't need to try products on, Nike by Melrose also offers curbside pickup and dropoff.
"It removes the friction of, 'Is this product in my size?' and enables a much better connection with you and that store athlete," Sussman said. "Sometimes [customers are] there because they know exactly what product they want and sometimes they want to get styled by an expert."
In-store shoppers also can grab some free items after they scan their NikePlus membership pass. At the launch event on July 12, Nike offered a selection of free socks. But prizes may get bigger with exclusive events or bigger items, Sussman said.
Many of these unique experiences require shoppers to be a NikePlus member. While it's free and just requires a signing up via Facebook log-in or by email, Sussman said it isn't a requirement to visit and to enjoy Nike by Melrose.
"Everyone is invited into the store, and you'll have a great experience if you're not a member. But you'll have a better experience if you're a member," Sussman said. "We don't want to force it on people, but we strongly believe people will want it when we can show what it can do for them. With the integration into the store, when you walk in you will want to be a member."
Despite all these app-powered experiences in Nike by Melrose, Nike is still employing plenty of staff members, called "store athletes." Another new feature is texting with a store athlete through the Nike app. Shoppers can ask for tips and reserve items, even though another part of the app also has that same functionality. Store athletes will be able to see purchase history and type of items a shopper is interested in.
"We're a human brand, and we are about community. Absolutely we're not about removing store athletes from our suite. We're about empowering store athletes to have better connectivity to our members who are walking into a store," Sussman said.
Nike is planning to bring some of these experiences to other stores in the future, including launching in Japan later this year and in the flagship store in New York. Yet some of these features could change over the next year.
"One of the things about digital transformation is the ability to test and learn quickly. We have a lot of hypothesis of things that are working, and we're going to improve on them and make them better, Sussman said.
Subscribe to the Digiday Retail Briefing: A weekly email with news, analysis, interviews and more covering the modernization of retail and e-commerce.
https://digiday.com/?p=295082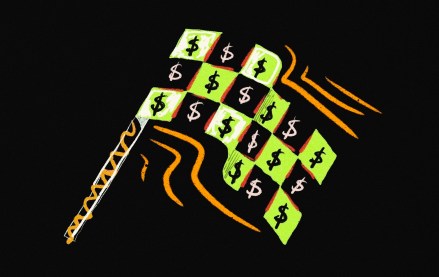 September 26, 2023 • 3 min read
With three Grand Prix races in the U.S. this year – Miami this past May, Austin in October and Las Vegas in November – the interest from U.S. marketers in Formula One has increased this year, according to agency executives, who say they expect that growth to continue next year.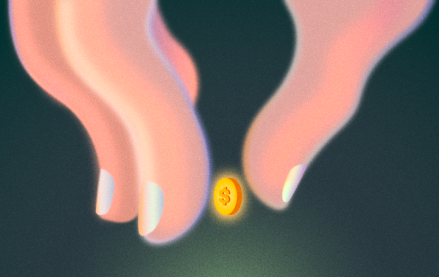 September 26, 2023 • 6 min read
A Digiday+ Research survey found that brands and retailers report using Facebook less over the last few years, all while the platform's value to their revenues and brands has increased.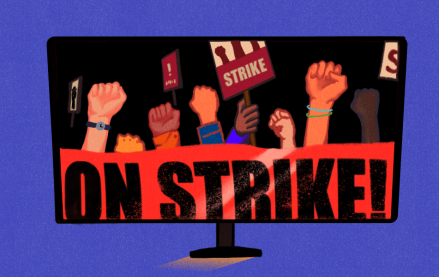 September 26, 2023 • 5 min read
The timeline for a return to business as usual – whatever that may mean now – is yet to be determined.