Aliza Freud is founder and CEO at SheSpeaks.
​As we close out the year, we've seen several news ​stories ​of ad agencies​ and brand marketer​s​ launching content studios to better connect customers to ​their ​brands. What doesn't get discussed enough, however, is how brands can better use content generated by those very customers.
WPP Group's Wunderman in the U.K. hired a team of 25 editors, writers, creatives, analysts and content strategists to, presumably, pump tons of content through the pipes of its social media channels including Twitter, Facebook, Instagram and YouTube.
Continuing this trend, Marriott International recently announced that it was forming a global content and creative marketing studio, with plans to use stars from Instagram and YouTube, as well as some TV producers as the company seeks to own travel-related content in an effort to drive new business.
The need for agencies and brands to start their own studios is understandable considering the proliferation of platforms, devices and channels on which people access and consume content. It was an agency's content studio that produced the now-famous Oreo moment during a 34-minute blackout during the 2013 Super Bowl. But even Mondelez, makers of Oreo, said afterwards that the day-to-day costs associated with having a fully staffed content studio are not only high but cannot fill the digital content "pipes" quickly or fully enough.
There is a plentiful supplement, however, in the form of user-generated content and plenty of tools and apps to enable these creators.
Coca-Cola, which is often ahead of the curve in clever marketing, had major UGC success this past summer with its "Share a Coke" campaign in which loyal customers were urged to find their own names and those of friends and family on Coke cans. Using the humble hashtag, Coke encouraged these customers to use #shareacoke in stories and photos of cans that carried these names.
​Recognizing the value of this type of user content, Coke offered those who participated the opportunity to appear on interactive Coke billboards across the country and/or be featured on Coke's site and social channels.
As social media platforms have grown exponentially in the last decade, content created by consumers has become plentiful, compelling and scalable, and it makes financial sense for marketers to encourage and curate these creative executions.
Here are three reasons brands can and should make greater use of UGC​ in 2015​:
It's plentiful.
Brands already have official accounts on Instagram, Twitter, YouTube and Tumblr, etc., which Mondelez referred to as "pipes." More than ever before, companies need content to fill those pipes constantly. Using influencers — those who have an audience that is the target for your message — is a cost-efficient way to do so.
It's compelling.
Real-people testimonials feel a lot less "tainted" than brand messages because influencers reach everyday consumers who, in their own words, explain how a product helped them. Instead of touting a product's features — "This car has a V6 engine!" — these influential users explain why they like it and how it fits into their lives: "I can get my kids in and out of the back seat easily." Consumer endorsements add authenticity to the message, which is why product reviews on many company sites such as Amazon, are so widely read and given.
It's scalable.
Influencers have built-in audiences. Everyone has heard of the power of YouTube creators, bloggers, and the like, and the dedicated followings they bring. But myriad other topic-specific bloggers and anyone on social media have "audiences." Their collective reach can number in the tens of millions, and their followers, friends and families trust them. It's called content with integrity because it's a way for someone who already uses your brand telling your story for you.
For these types of executions to work properly, brands must be comfortable giving up some control. Coke may have worried about use of its trademark with #shareacoke, but they let their customers co-create with them anyway. Besides, there are plenty of instances in which trying to take back control from passionate consumers has backfired on brands.
As more companies recognize that advertising is interactive by necessity, they'll learn to let go and let loyal customers share their joy in their brand. These customers may or may not produce a singular, buzzworthy moment like Oreo, but they can produce lots of little moments that drive tremendous value over time.
Homepage image courtesy of Coca-Cola
https://digiday.com/?p=98417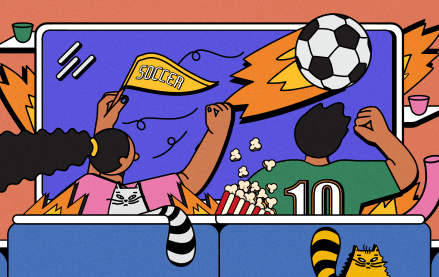 December 1, 2023 • 4 min read
Even if a game isn't make or break, sports leagues and brands want fans to be paying attention — and they're hopeful new strategies will get it.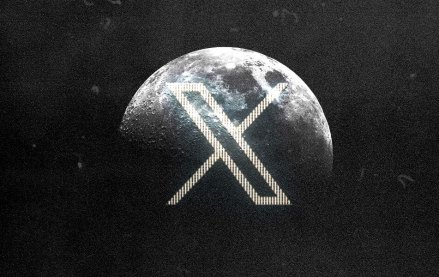 November 30, 2023 • 4 min read
In the packed DealBook conference in New York yesterday, owner Elon Musk bluntly told them to shove it.
November 30, 2023 • 2 min read
WorkTok, or CareerTok, is in full force. Combined, those hashtags on TikTok have over four billion views and it is benefiting Gen Z.