With new ad, Amazon suggests its drone delivery program is real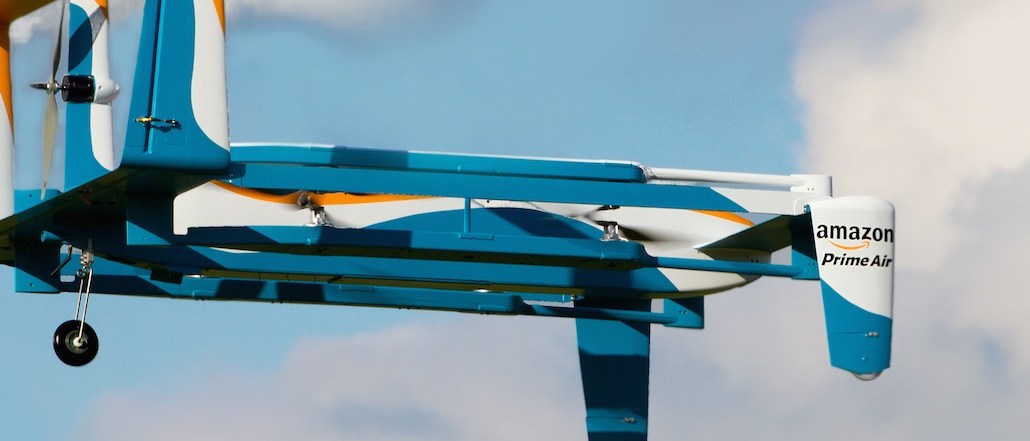 It does exist!
Ever since Amazon announced its ambitious plan to deliver packages via drones two years ago, there's been no shortage of criticism, skepticism and jabs from competitors that the idea was a bit pie in the sky. Not so fast: The e-commerce giant released an ad yesterday suggesting that its Prime Air delivery drones are very real.
Finally putting Jeremy Clarkson to work — the former 'Top Gear' personality is hosting an auto show on Amazon next year — the two-minute-ad underscores Amazon's argument that delivering packages by drones isn't some high-flying idea lacking everyday use.
In this case, a dad needs to replace his daughter's soccer shoe in less than hour because the family dog ate it. So, they order a replacement and the Amazon drone drops it into their yard after scanning it for any hazards. Watch the drone come to rescue:
For the first time, Amazon offered specifics about the drone — just not when the program will start. The custom-built drone is equipped with two propeller systems so it can fly vertically and horizontally, a shift away from the common quadcopter designs commonly flown by hobbyists.
Weighing in at 55 pounds, the drone stays within government regulations of flying no more than 400 feet high and has a "sense and avoid" technology to steer it clear of any crashes. "We will not launch Prime Air until we are able to demonstrate safe operations," it said.
While the video shows that Amazon isn't kidding, the program still has to clear a lot of hurdles with the Federal Aviation Administration. The agency granted Amazon permission to test drones in the U.S. in April and is still working through its own rules on how to govern commercial drones, which is expected to number 30,000 by 2020.
An FAA spokesperson tell us the ad was shot outside of the U.S. (after all, the daughter's name is Millie and Clarkson calls her sport "football" instead of soccer), skirting any legal snags here. One major problem that Amazon needs to figure out according to Urban Drones CEO Alex Rodriguez is what happens if someone shoots it down.
"Sure, it's illegal to shoot a drone, but so is speeding and most people do it and don't get caught. Anti-drone technology is advancing just as fast too, not that shooting down a drone is very hard either," he told Digiday. After seeing Amazon's video, he thinks drone delivery service could hit the skies in just two years.
Images via Amazon.
https://digiday.com/?p=148963