Navigating cash crunches, CFOs become the new agency power players
March 30, 2020 • 5 min read
•
•
Agency CFOs rarely take to the Palais stage at Cannes or appear in "Top 100" lists of Madison Avenue's power players. But as the coronavirus crisis extends into another week, agency CFOs are increasingly stepping into the spotlight as balance sheets take center stage.
"Agencies are famous for being run on creativity and growth, but in these uncertain times, they have to be run on a more mundane, practical basis," said Greg Paull, principal at marketing consultancy R3. "The agency CFO is going to be this year's MVP."
Almost every CFO of every company is currently attempting to reforecast budgets, with very little visibility as to how the pandemic will shake out and for how long. Balance sheets are under scrutiny as companies look to preserve cash. Agencies dependent on clients in badly hit verticals like travel and hospitality will clearly be adversely affected. But many other companies are also cutting anything seen as discretionary spend, or deferring activity — and many agency execs are fearful that client payment terms will increase, further straining cashflow.  Last week, Magna Global said the U.S. ad market would decline 2.8% in 2020, revised down from its December forecast, where it estimated the market would grow 5.7%. Holding companies Publicis Groupe and IPG released statements last week saying they are exploring cost reduction methods. 
People are the biggest cost at an agency — usually followed by building costs and other operating expenditure. Typically, for every $100 paid to an agency by a client, 55-60% goes to staffing costs, 20-25% is spent on other operating costs, leaving $10-15 for profit. An agency's talent is also what clients buy into when they select an agency — so the ideal CFO gameplan to protect its people for when the briefs begin to flow back in.  
Havas U.K., which used to have monthly finance meetings with the CFO, CEO and other executive management  is now doing those weekly. "There is a deliberate policy to over-communicate at that level," said Havas U.K. CFO Alan Adamson.
Adamson is now only forecasting around three to four months out. Client leads have been ordered to sort through which business is retained, which projects are signed off, and which are still being negotiated.
Rather than layoffs, Adamson is looking for opportunities to draw on the flexibility of its network, which employs 2,000 people. Staffers working on travel clients could be shifted to busier accounts, like healthcare giant Reckitt Benckiser or tech brand Huawei, for example. Elsewhere, Havas U.K. is exploring making use of the U.K. government's coronavirus Job Retention Scheme — which lets employers claim 80% of a furloughed employees' usual monthly salary, up to £2,500 ($3,096) — for roles like catering and cleaning, which can return once the office reopens. As for the office itself, Havas is having "a grown up conversation with our landlord and the council" about its rent and rates.
In the U.S., agency CFOs are sizing up the $2 trillion government stimulus package. In an email to members, Alison Pepper, svp of government relations at trade group the 4A's said many agencies will be able to access relief for small businesses — such as loans of up to $10 million and grants — as part of the Keeping American Workers Paid and Employed Act. Larger agencies may be able to see some relief at a corporate level, according to 4A's CEO Marla Kaplowitz. Unilever, for example, is considering providing early payment to agencies and other small- to medium-sized vendors struggling financially during this period, Campaign reported last week.
Chris Lee, CFO at digital agency Jellyfish is also only forecasting for the next three months and has set up a global response team to specifically focus on the business effects of the coronavirus crisis. All recruitment, other than that deemed essential, has been frozen. Lee said his core aim is to evoke the U.K. Prime Minister Boris Johnson's Mar. 19 message to businesses — "Stand by your workers because we will stand by you."
Lee said the company is also assessing its use of third-party vendors. "Anything that's a small, ad hoc tool will all be reduced or cut out " Lee said. 
As the coronavirus crisis escalated, the first priority for Emma Chapman, CFO at independent U.K. agency Quiet Storm, was revenue rather than cutting costs. Client leads were instructed to ensure purchase orders were quickly followed up. 
On the staffing front, the agency spoke to employees with vacation to take that time now rather than save it for later in the year. "What we couldn't have is everyone coming back [to the office] in July and then wanting to have another two weeks' holiday," Chapman said. The agency employs around 30 people, plus regular freelancers.
Agency businesses — like so many other businesses — that come out the other side of this crisis will probably look very different to when they went in. Already in Japan, for example, agency business has shifted to more project work and creative talent has increasingly migrated to freelance, allowing more flexibility in the fixed-cost base, said R3's Paull.  But, ultimately, those with strong cash positions going into this crisis are more likely to emerge even stronger on the way out, which is why the CFO has quickly shifted to the driver's seat at many agencies.
"The CFOs have always played a prominent role, they're just more comfortable taking a back seat," said the 4A's Kaplowitz. The recent elevation of the CFO role to being a more visible member of the team is ultimately good news for an agency, she added.
"It's important for people to recognize there are some realities that need to be addressed and it's good if they have someone in that CFO role that's taking this seriously and leading with confidence," Kaplowitz said.

https://digiday.com/?p=362855
October 3, 2023 • 2 min read
•
•
In episode four of the "Is This The Metaverse?" narrative podcast, Glossy international fashion reporter Zofia Zwiegliska spotlights the brand opportunity when it comes to fashion in the metaverse.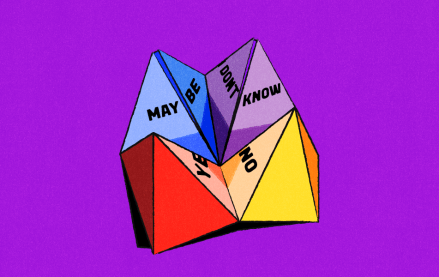 October 3, 2023 • 5 min read
•
•
Overall there's more due diligence from marketers when it comes to influencer marketing efforts now, according to marketers and agency execs, who say that there's been more rigor over the last year, and especially over the last six months.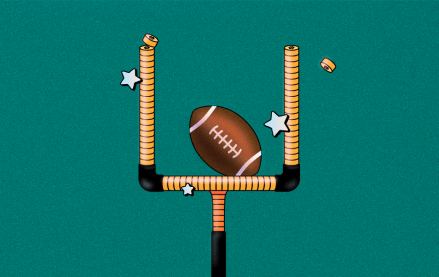 October 3, 2023 • 3 min read
•
•
The collaboration between the Los Angeles Rams and Snapchat goes back to 2020 as the Rams made became the first NFL team to conceive a Snapchat AR experience, affording fans the opportunity to virtually wear the team's recently unveiled uniform.