Do you ever look back at different times in your career and think, "I wish I knew then what I know now?" Digiday reached out to brand executives and asked them what their first job in marketing was, what it was like and what they wish they knew then, that they know now.
Scott Gulbransen, director of social business strategy at H&R Block
My first marketing job was actually in college athletics at my alma mater, UNLV. Being a non-profit institution, budgets were always a concern ,so we had to be creative. We always found a way to do something unique, but being in Las Vegas was challenging. It's hard to get folks to come out to a women's soccer game or tennis match when your campus is a mile from the Strip. But we got creative with promotions and giveaways and kid-focused events. I learned a lot about doing robust programs with very little money. The passion of the staff and everyone I worked with is what made it possible. We worked 80 hour weeks, but we always delivered the best that we could. It really gave me the work ethic I still have today.
Kasey Skala, digital communication manager at Great Clips
My first job in marketing was for a local boxing promoter in Des Moines, Iowa. I know, what kind of boxing promoter is based in the Midwest and not Las Vegas? Let's move past that for now. My role was basically to sell tickets and secure sponsorship deals. Since the fights were mainly based in the Midwest, we weren't exactly working with large budgets and international television contracts, so it forced me to learn how to focus my energy and efforts and really drive a maximum return. It also opened my eyes, at a fairly early stage in my life, to the power of networking and grassroots and cause-marketing. It was long hours and little pay but a very rewarding experience.
Steve Faigen, marketing director at Mercer
My first job in marketing was in journalism. I was an assistant producer for a network TV affiliate in New Orleans. What I learned was you shouldn't be afraid to ask questions, because you can use the answers to tell a story with clarity and succinctness. This provided the touchstone for much of what I do today.
Brian J. Maynard, director of brand marketing for Jenn-Air at Whirlpool
My first role specific to marketing was being the marketing communications manager for KitchenAid Small Appliances in 1996. It was really quite fun. The famous KitchenAid stand mixer had a following, but frankly it was not widely known. To be in a position to drive significant improvements in all of the traditional marketing measure was exhilarating. We developed a great print campaign and of equal, if not greater, importance I led an effort to use events and influencers (chefs, cookbook authors) to really drive a love affair with the stand mixer and the KitchenAid brand. What do I wish I had known? Everything. I was a freshly minted MBA who thought I knew more than I did; I suspect my lack of knowledge gave me a bit of courage.
Steven Cook, former CMO of Samsung
My first job was as a brand assistant on Jif peanut butter at P&G. Looking back, brand marketing was so simple then compared to the omnichannel world we work in today. But, I learned an important brand marketing truth on the first brand I was charged with growing, that I still use today. That is, the importance of understanding the emotional human truth of why people (consumers) buy, use, love and become advocates for your brand. For Jif, the high-ground emotional insight was that for moms, cooking was a very important part of how they expressed their love to their family. Jif was a simple part of that expression.
Adam Kmiec, director of global digital marketing and social media at Campbell Soup
My first real job in marketing was at Fallon, in the pre-Publicis days, when it was Fallon McElligott. I was an interactive producer, in title, but was given the opportunity for so much more. Fallon didn't constrain you by titles; they empowered you based on your interests. I was hired young, at 18, but given every opportunity to succeed. Unfortunately, I didn't take advantage of all those options. Fallon, back then, was a deep pool of rich talent. The type of talent I should have inundated with questions and sought out for advice. But, I was young, foolish and headstrong. Instead of leveraging the knowledge contained in those collective heads, I thought I had all the answers. Looking back on those decisions, it was a clear mistake. After about 10 years in, I really started to take more ownership of my career and sought out a few specific sounding boards who could keep me honest, forward my thinking and make sure I was focused on the right things to further my own career aspirations. We move so fast sometimes, we don't take time out to learn from the experience of others. While it took me a while to learn that lesson, it's something that's stuck with me, since it clicked.
Image via Shutterstock
https://digiday.com/?p=30615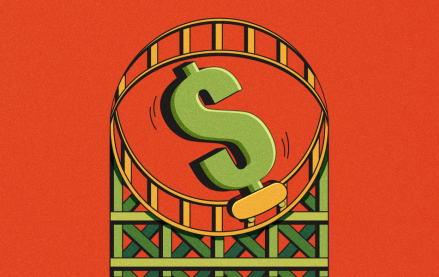 December 7, 2023 • 5 min read
In this week's Digiday+ Research Briefing, we examine the challenges facing programmatic advertising, how publishers, brands and retailers are giving up on X, and how publishers and brands are rapidly increasing their use of AI, as seen in recent data from Digiday+ Research.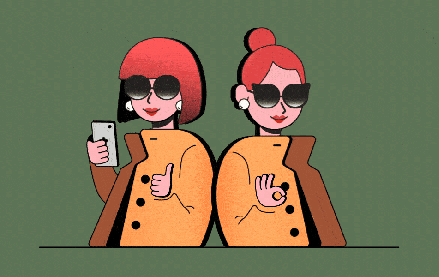 December 7, 2023 • 4 min read
The creator economy is on its way to becoming more like the programmatic market than many advertisers realize.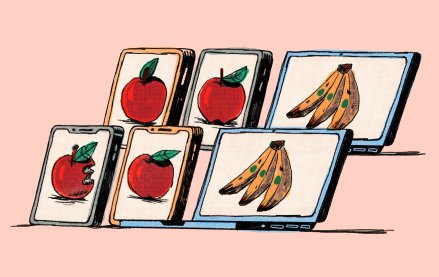 December 7, 2023 • 3 min read
Marketers for major CPG brands in particular have been managing a trickier relationship with those retailers.