As part of a promotional stunt for "Mr. Peabody and Sherman," the new DreamWorks Animation film that premiered over the weekend, the studio allowed itself to be "muttbombed" by the Burbank Animal Shelter. There, in a photo on the DreamWorks Facebook page, wedged between the two titular characters, sits Roscoe, an ugly-cute chihuahua digitally dropped into the frame: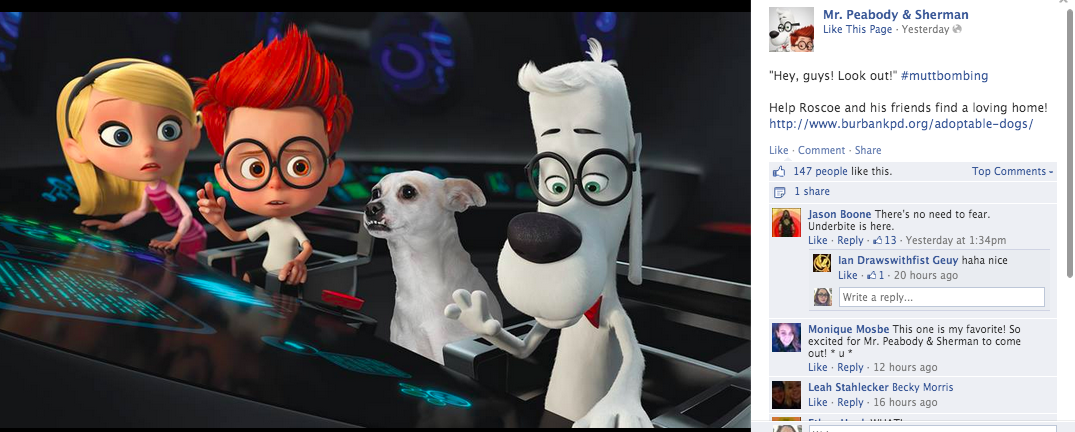 DreamWorks wasn't hacked by Peta. The #muttbombing hashtag is a gimmick gone viral, initially thought up by Dallas-based digital agency Dieste on behalf of a local shelter. Mail Dieste a selfie, and it will Photoshop one of the dogs up for adoption into your picture with the hashtag attached.
It all started last month, when Dallas Pets Alive approached Dieste to come up with a way boost their brand. Dieste came back with the muttbombing, which struck an instant chord.  Within 10 days of launching the campaign, Dallas Pets Alive saw five dogs adopted and five fostered within. In the first 24 hours, the hashtag had been seen by 315,000 Twitter users. It also grew its Instagram followership by a little more than half within the first seven days, up from 1,500 to 3,000.
"Rescues use social media so much," said Leslie Sans, the president of Dallas Pets Alive. "We saw that the selfie was really popular and thought, 'How can we take dog selfies and integrate them into Instagram?' We know sheltered dogs can be very depressing and negative, and we wanted to make it fun and engaging."
Engaging it was. Before long, animal shelters across the country were contacting the agency to put their own mutts next to people's mugs.
The #muttbombing hashtag itself has received more than 1,400 mentions on Twitter in the past month, and it received a nod from tech guru Guy Kawasaki:
Attention dog lovers! This is great marketing #muttbombing https://t.co/CnoLDCnYZf pic.twitter.com/HUj7ubUtfV

— Guy Kawasaki (@GuyKawasaki) February 16, 2014
Indeed, these are a few selfies we don't mind wagging our tails for.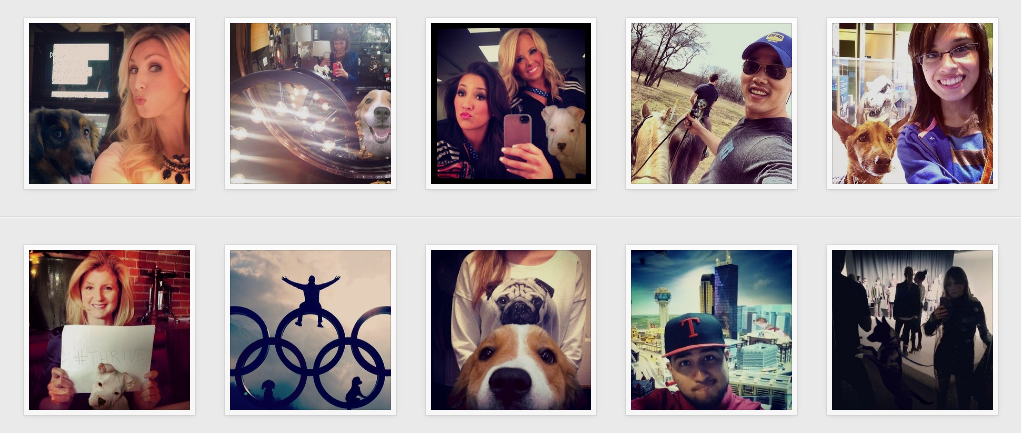 https://digiday.com/?p=67590