Mr. Congeniality: How Verizon CMO Diego Scotti is trying to keep everyone happy
March 27, 2017 • 9 min read
•
•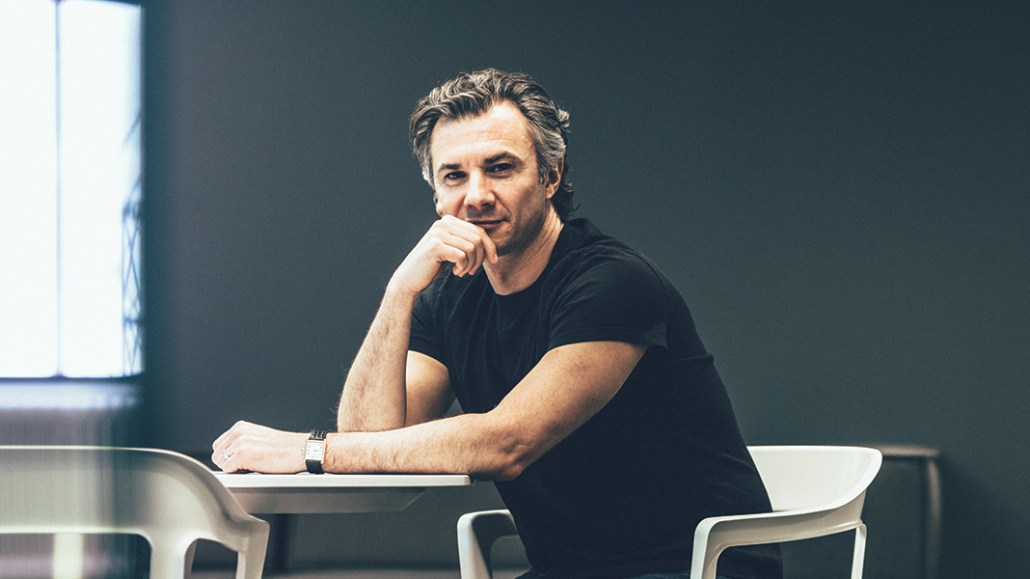 It's nearly 8 a.m., and Diego Scotti is on the move.
He's somewhere inside the cavernous 10th floor marketing headquarters of Verizon's new space in New York's financial district — empty because of the early hour. The 44-year-old chief marketing officer for Verizon Communications finally breezes in, wearing sneakers and jeans. "Did you tour the space? Good."
Scotti was one of the designers of the new Verizon office, which looks sparse but features a lot of technology on the backend, from video conferencing in every room, to clever tricks like being able to raise and lower walls and doors to create more space where needed. "A lot of companies that design for creativity go with the more-is-more," said Scotti. Instead, he wanted to create a space for new Verizon, where the marketing capability makes room for creative talent without being too flashy. No Google-esque playrooms or bicycles here.
It's an unusual thing for a CMO of a Fortune 500 company to be so involved in, but Scotti is anything but usual. An emphasis on a balanced approach drives Scotti's distinctly unique point of view.
Last year, on stage at the annual conference of the Association of National Advertisers, a trade group representing big brands that often tends to put any problems in the industry — from diversity to talent to agility — at the feet of agencies, he said that marketers who do that are thinking about the problem in "a lazy way."
"What is happening in our industry is that it's easy for marketers to say everything is broken: 'The model is broken! The agencies are broken!'"
That marketers in Scotti's position have challenges is not news. A fragmented digital market has created a thousand times more complexity when it comes to knowing if your advertising is working, and trust in agency partners is low. "Everything has become very complex," he says. "There are a lot of things in flux."
But that's precisely why Scotti is more focused on fixing problems with his agencies, rather than making them do it on their own, pretty different who have made it somewhat of an expectation that they'll put agencies on "notice" rather than work with them. "I don't know how anyone can say, 'I can do it alone. I have all the answers, and I know all the questions.'"
Scotti is likable: Andrew McKechnie, the head of Verizon's new internal agency, calls him "gracious." He's also self-aware; his likability is hardly an accident. "This is reflected in culture," he muses. "There is an intellectual arrogance about knowing it all and having all the answers. I don't aspire to that."
It's hard to draw him into politics. For brands, any issue can get politically fraught in the Trump era. For Verizon, which is big on diversity and education — the company recently launched "We Need More," a national effort to get kids interested in science and technology — it's a critical time. But Scotti says the company is not going rule out working with anyone, not even the current administration. "I'm responsible in a way for the 250,000 employees that work at Verizon," he says. It's not worth picking a fight: "We've got to work with everyone."
The theme continues
For agencies, one of Scotti's signature moves in the last year was a letter he sent to all of its agency partners in September that described diversity — long an Achilles heel in the agency world — as an "explicit business objective." He gave his agencies a month to send in details on the number of minorities and women they employed, and action plans describing how they would increase that number going forward.
The result of the audit wasn't surprising: Firms under-indexed on African Americans and Hispanics, as well as women.
But it was Scotti's approach to the solution that is surprising. Instead of implementing diversity quotas like other marketers, he started three programs to drive diversity. He asked for leadership to include more women and also funded community partnerships with agencies with institutions like the One Club.
The third is an "Adfellows" program launching in September that rotates students into Verizon and in its agencies, with a goal of placing 90 percent of them in jobs. "What we found was everyone had their little programs," he says. But instead of putting them on notice, Verizon funded a larger-scale program in an effort to pull everyone up with it — and it didn't pretend to know better. "We are all at fault in a way," he says.
Scotti grew up in a small city outside Buenos Aires, part of a big extended family that he says has shaped entirely who he is. But here, too, everything is about balance: "I'm a good combination of European, Latin and American culture." His mother is a teacher, his father a lawyer — marketing or advertising was never in the family, but there was a strict emphasis on excellence. Scotti went to a school that was heavy on the arts. In fourth grade, a teacher focused entirely on poetry, a turning point for Scotti, who says that until then, "I never thought you could be connected to your feelings."
No walls
Scotti has brought that openness right into the heart of Verizon. In late February, it announced the opening of an internal ad agency, led by McKechnie, a former Apple global group creative director. And the agency will work with Verizon's external agency partners as well. "The more you close down, the more you close down the level of creativity, innovation and culture," says Scotti.
The agency McKechnie will lead will bear all the hallmarks of Scotti's philosophy. On his first day at the office, McKechnie went to a "cabinet meeting," where Scotti brought together various members of the sprawling Verizon marketing organization, including creative agency partners.  "And I couldn't tell, based on what they were saying, where people were from. It was a very fluid and organic discussion," he says. "That is testament to the ways in which [Scotti] is driving that collaboration. No matter who you are, you're part of the company."
Scotti joined Verizon in October 2014. He was previously the chief marketing officer at J. Crew and, prior to that, spent time at American Express and inside Condé Nast, where he oversaw 20 brands. He attributes his attunement to design and aesthetics and how they transform how people work to those experiences: "Everything I do is about how I bring this creativity to blossom."
But at the same time, Scotti rarely wants to look to the past. Verizon's new space has no assigned seating; everyone uses a locker except Scotti. "I don't have one. I carry everything I need. I don't like offices. I don't like paper." And he really doesn't like confinement: He says he's often shocked when he sees peers and their offices with awards and plaques. "I don't like that. You gotta keep moving. When you have too many roots and things that hold you back to the past, it holds you back."
That explains the panoptic approach inside Verizon: The company is trying to do so much that Scotti has to keep everyone involved, and make sure they're happy.
"Collaboration" can often be used as a way to mask inefficiencies. But Scotti is insistent that this is the way forward. Even as brands look at cutting out agency partners and bringing everything in-house, Scotti says he doesn't believe in that. "Our approach to collaboration looks chaotic because it has so many influences." But it's not "anarchy."  That's why he has tapped multiple agencies and outside creators, including documentary filmmaker Rory Kennedy, who is telling the story of unequal access to the internet in American schools, and even actor Jamie Foxx. There's an internal group with the sole purpose of telling Scotti why certain ideas are wrong for Verizon. McKechnie, an agency veteran, says that what thrilled him was an opportunity to come to a company in a state of transition.
There's a lot going on: There is a new millennial generation that Scotti needs to learn to market to in a very different way, whether for phone plans or for its video app, Go90, that Scotti wants to turn into a brand.
Verizon now owns AOL, and may very soon also own Yahoo, meaning that Scotti has to be laser-focused on crafting a new way to make the brand relevant. And all of this while competition in the space intensifies: Wireless revenue is falling at the company, and competitors like AT&T and T-Mobile are pushing aggressive cheap plans to get people to move. It doesn't help that it's a saturated market; people already have mobile phones. In an effort to fight back, Verizon in February finally bit the bullet and introduced an unlimited data plan. But it refuses to go cheap: CFO Matt Ellis told analysts in the fourth quarter that it remains a premium service that demands a premium price.
And Verizon has big dreams beyond the phone. Last year, it teamed with the city of Boston to make the city one of the most connected cities in America, replacing copper-based infrastructure with fiber-optic networks. Done through a $300 million investment from Verizon over six years, the move is part of Verizon's "smarter cities" program.
Verizon has also gotten into healthcare. It offers a service to help pharma companies to address tracking issues with drug shipments to help customers know how their drugs are moving through the supply chain, addressing product damage and counterfeiting issues.
"It's about shifting the perception of the brand," says Scotti. "We have to evolve from connectivity to connectedness. That's a tall order."
But to do that, Scotti is vehemently against taking any cues from competitors in the space (we're looking at you, T-Mobile US CEO John Legere). "We don't believe in the approaches … that divide and insult and go down there," he says. "I'm nobody to judge their approach. But it takes a lot of strength as a brand to say, 'Don't answer back'."
So it's, "When they go low, we go high?"
Not so fast: "Well, I don't want to make it political."
https://digiday.com/?p=229199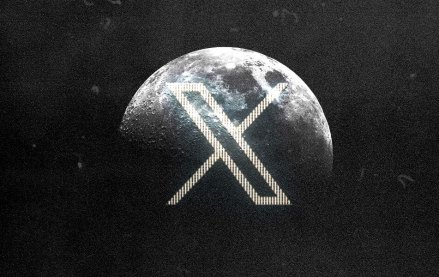 November 30, 2023 • 4 min read
In the packed DealBook conference in New York yesterday, owner Elon Musk bluntly told them to shove it.
November 30, 2023 • 2 min read
WorkTok, or CareerTok, is in full force. Combined, those hashtags on TikTok have over four billion views and it is benefiting Gen Z.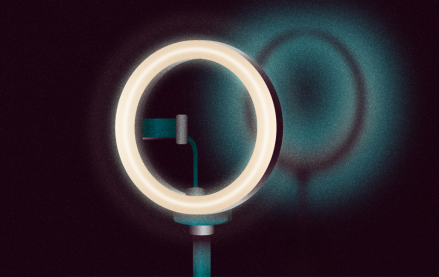 November 30, 2023 • 5 min read
In this week's Digiday+ Research Briefing, we examine how brands have been upping their TikTok investments this holiday season, how Lyft and the MSG Sphere are positioning themselves as ad opportunities beyond OOH, and how publishers are committing to building their events businesses in 2024, as seen in recent data from Digiday+ Research.