Type is hot. Fonts are a booming business, as evidenced by a rise in font studios, independent designers and demand by brands and normals alike. Blue-chip companies like Ford and Citibank as well as storied publications like The Atlantic are commissioning custom fonts in search of a unique look.
The mainstream is starting to care about fonts, too. It's seen in the release of the 2007 documentary, "Helvetica," about typography and visual culture (Rotten Tomatoes rating: 88 percent). It was followed in 2011 by "Just My Type: A Book About Fonts," which got raves from The New York Times. Artist and designer, Seb Lester, has 1 million followers on Instagram; The New Yorker dubbed him "the resident celebrity of Instagram calligraphy." Matteo Bologna, chairman of the Type Directors Club and president of Mucca Design, said he knew something had changed when his 12-year-old daughter started following Lester. "You can talk about type and you don't see people start yawning," he said. "There's some sex appeal about it."
People in the design world trace the growth to a few factors. Technical changes in recent years have made it possible for fonts to be more widely used on the web, letting web designers be more creative. Type is becoming professionalized. Cooper Union introduced a new type program in 2010 and the Royal Academy of Art in The Hague started a post-graduate course in 2002. The University of Reading in the U.K., whose masters in type design program is well known, meanwhile, is known to pay attention to once-marginalized non-Latin scripts like Arabic and Indic.
At least 203 new type foundries were established from 2004 to midway into 2013, compared with 126 the previous decade, according to a census by Typographica, a reviewer of typefaces.
"I'm really, really amazed by the amount of type that gets produced," said Bologna, whose fee can run from $20,000 to $500,000 for a set of custom fonts, depending on the scope. "There's an incredible output of new typefaces — perhaps too much, but in a good way — with a quality that is fucking amazing."
With an increase in editing tools and more ways to sell fonts, type designing has become a popular sideline for graphic designers — and has resulted in a glut of type on the market.
"In the 60s, there might have been 20 well-known designers in the world," said Roger Black, the famed magazine designer and co-founder of Font Bureau, a custom fonts shop, which counts Ford and Citibank as clients. "There's a thousand now. It's a whole business now."
On the demand side, Google unleashed hundreds of fonts when it created Google Docs, making it possible for users to pick from a dizzying array of choices. And new demand is absorbing the growth in talent. Brands want to get noticed amid all the visual saturation and rising design standards in general. As the catchphrase in design goes, the easiest way to set yourself apart is with color — and type.
"Everybody is aware of fonts because everybody has a computer, and it's much easier for the general public to design and author things now," said Stephen Coles, editor of Typographica. "That trickles into all different kinds of commerce. You have people in charge of companies who may not have considered custom type to be important to now think it's an important part of their brand. Which is not something that was considered outside of corporate branding and magazine work."
Brands are improving on the old, too. Helvetica, the workhorse of type, got a makeover when Richard Turley redesigned Bloomberg Businessweek, with rich use of graphics, bold headlines and visual cues.
Importantly, Google and Apple are becoming bigger players in the font world. Google is revamping its fonts, evidence that "they're realizing how important good type faces are and they're putting a big investment in making them work better," said Alexander Tochilovsky, who co-founded the type program at Cooper Union, where Google Design's creative lead Rob Giampietro recently spoke.
For type designers, a groundbreaking moment was at Apple's 2015 World Wide Developer Conference, where designer Antonio Cavedoni took the stage to talk about the company's new San Francisco fonts. To Coles, it signaled that Apple was noticing that it's wise to make type a key aspect of its products. "It was definitely a huge moment for type designers," he said. "There was a lot of pride in that, that those outside of their own ranks are taking more notice."
Publishing has long had a focus on type, but the proliferation of mobile devices has raised demand for fonts that have the flexibility to adapt to different screen sizes and can create a consistent brand across different media platforms.
Take The Atlantic, which just commissioned its first custom font from the prominent design studio Commercial Type with its June issue. Darhil Crooks, creative director at The Atlantic, said the plan is to roll the new font out across the site and other extensions of The Atlantic's brand, such as events.
"It's more important than ever to have a cohesive visual language so the user recognizes an Atlantic article, no matter where it is, because your stuff is all spread out across all these platforms," Crooks said.
The rise of type has brought with it some concerns in the graphic design world. Font designers worry that Google and Adobe's practice of giving away or charging very little for fonts or cutting prices or font giant Monotype's frequent discounting worries smaller font designers who fear that this will drive down prices and the value of type at large, Coles said.
"Making fonts more accessible to a growing audience has its benefits," he said. "The question is whether the market is growing as much as the prices are dropping."
https://digiday.com/?p=187038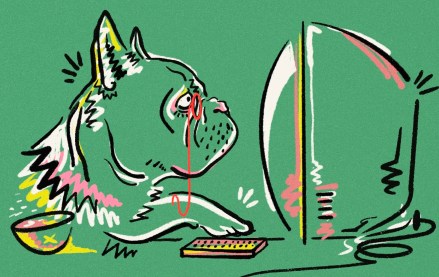 October 2, 2023 • 7 min read
•
•
When it comes to agencies, both of Meta's older sibling social media platforms may be past their primes.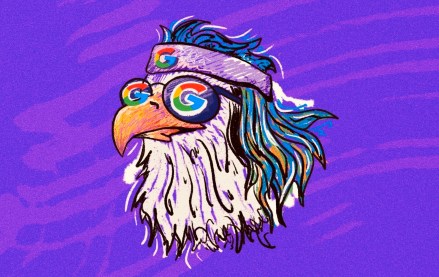 October 2, 2023 • 3 min read
•
•
The legal battle sees Apple and Google et al attempt to conceal their inner workings, developments that mirror the experience of their media customers.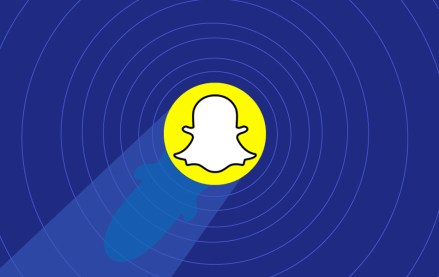 September 29, 2023 • 3 min read
•
•
"We are not diminishing the importance of AR," he said. "In fact, we are strategically reallocating resources to strengthen our endeavors in AR advertising and to elevate the fundamental AR experiences provided to Snapchat users."