How Mondelēz plans to increase its e-commerce sales tenfold by 2020
December 15, 2015 • 4 min read
•
•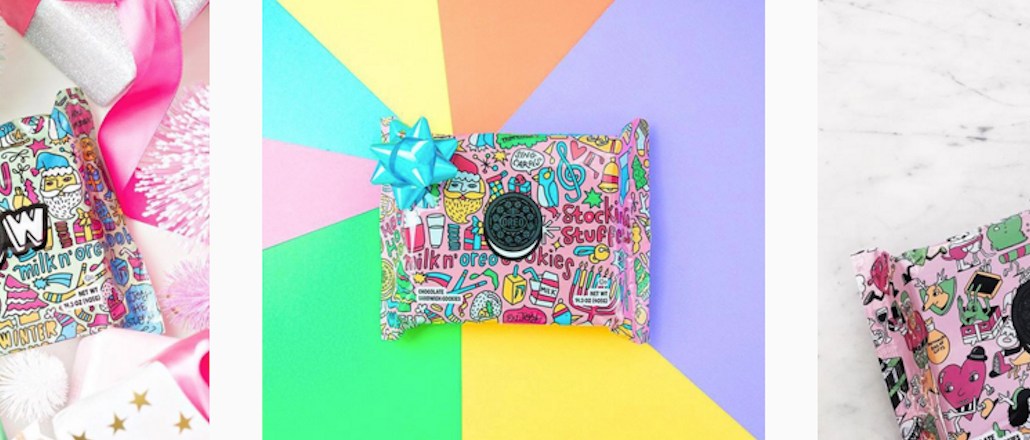 In September, Mondelēz's chief growth officer Mark Clouse announced at a Barclays conference that the company's biggest opportunity to scale was through e-commerce.
Ambitions for e-commerce at Mondelēz are indeed big. By 2020, the company hopes to hit $1 billion in direct e-commerce sales. Right now, it's at about $100 million in annual online sales, meaning it's shooting for a tenfold increase in four years. Even after achieving that growth, e-commerce would represent just a sliver of Mondelēz's sales, with $1 billion accounting for 3 percent of the company's current annual sales.
Niall O'Gorman, head of global innovation and startups at Mondelēz, is part of the company's team that's putting pieces into place in order to drive more e-commerce sales for Mondelēz, which owns CPG brands like Oreo, Trident, Ritz, Cadbury and Triscuit.
"We're trying to recreate the whole idea of the 'hot zone' online, that moment where you're at checkout and you've got a wall of candies and cookies in front of you," said O'Gorman. "Our job, and challenge, is figuring out how to address that online, where there's not one linear path to checkout."
O'Gorman said that the team realizes consumers are very unlikely to pull out a credit card to impulse-buy a $2.99 pack of Oreos online. So, the company is taking a two-part strategy: mastering the basic buying behavior of people shopping for grocery items through e-commerce, and coming up with creative ways to spark incentive through online-only content and offers.
Part of the plan to increase e-commerce is to increase digital ad spend. O'Gorman said that in 2015, Mondelēz spent $1.7 billion on media, and 24 percent of that was on digital. By 2018, the company plans to boost that to 30 percent.
For Mondelēz, it helps that, according to Nielsen, more than half of consumers said in 2015 that they were willing to shop for groceries online. The average cart size of those shopping for grocery items online, through services like PeaPod and Amazon, is between 25 and 50 items, and according to O'Gorman, the goal for Mondelēz is getting the impulse buy. The company will use programmatic ads to suggest a few more of their products to complete a recipe, like Oreos and Philadelphia Cream Cheese to make a cheesecake, on top of the items already in their cart. Recipes, in general, are a major part of Mondelēz's online approach.
"These things are meant to move away from pure advertising," said O'Gorman. "You really have to make great engaging content, not brute-force ads. People are blocking ads and are tired of being bombarded with advertisements."
Beyond recipes, Mondelēz gets creative in luring people to buy online. This holiday season, Mondelēz teamed up with an artist to design custom Oreo packages that could be created online and delivered at home. Aligned with the ongoing Star Wars mania that has enamored brands leading up to the movie's premiere, the brand also released limited edition Trident gum packages featuring Star Wars characters, with certain ones only available for purchase online. At South by Southwest, Mondelēz brought out an Oreo vending machine, which 3D-printed Oreo cookies based on tweeted requests; O'Gorman said people waited in line for two hours to get their custom cookie.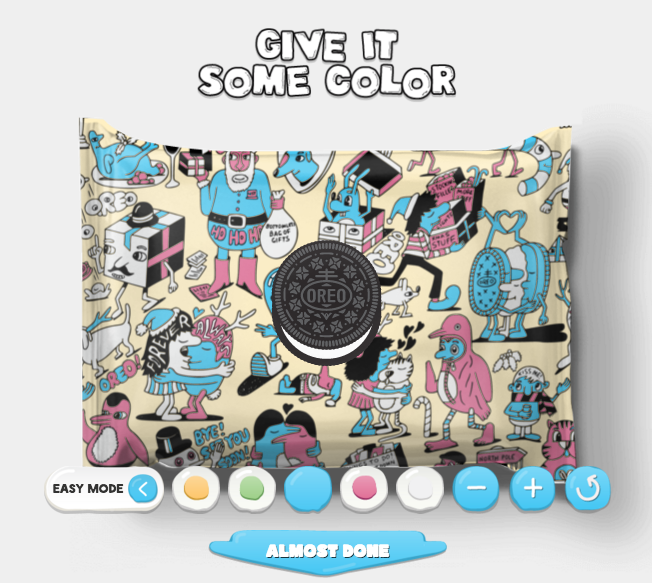 Festival flashiness and customization aside, Mondelēz's e-commerce approach is heavy on mastering the basics — making sure products are available at the major retailers, easy to find through search and in the right category. This in itself, according to O'Gorman, is "a massive piece of work."
Like the majority of retailers, Mondelēz has trouble tracking the ROI of its online investments. To cope, O'Gorman said the company emphasizes "microconversions."
"You have to first accept that you have little control over the customer journey," he said. "People are interacting in so many ways with brand content and brands need to understand they have to let go. We can't stop this, but we can curate it."
That means, on top of creating engaging content, adding value to more steps than the purchase, like watching a video, filling out an email newsletter form, and driving click throughs on Pinterest.
"There's no one final action anymore, but if we're checking off all of these microconversions, we're going to start driving purchases," he said.
https://digiday.com/?p=151808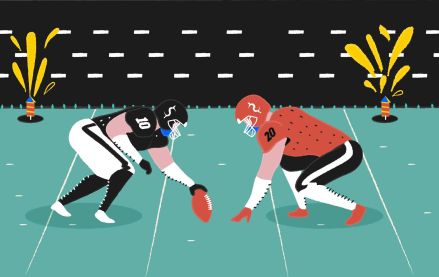 December 6, 2023 • 4 min read
In response to this challenge, the NFL's Detroit Lions have adopted a proactive strategy, introducing an extra channel for their local NFL broadcast. The objective is to broaden advertising opportunities, leverage direct-to-consumer distribution, and establish stronger connections with local fans, with the ultimate goal of increasing preseason viewership.
December 6, 2023 • 4 min read
It's been over a decade since the most recent entry in the wildly popular "Grand Theft Auto" series came out in September 2013, meaning anticipation for "GTA 6" has been building for years. Rockstar titled yesterday's trailer as "Trailer 1," making it clear that the company is poised to launch a massive marketing campaign in the lead-up to the game's 2025 release.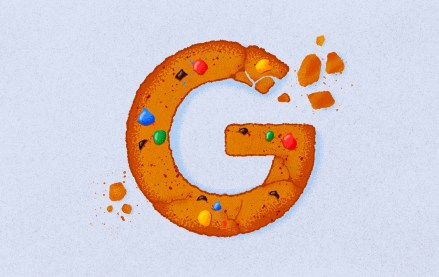 December 6, 2023 • 4 min read
A healthcare client that decided to scrap all conversion tags and cookies within weeks provides a case study for what will likely be a common experience in a year's time.