MM.LaFleur's Sarah LaFleur: To grow, you have to diversify away from Facebook
March 28, 2019 • 3 min read
• By
Digiday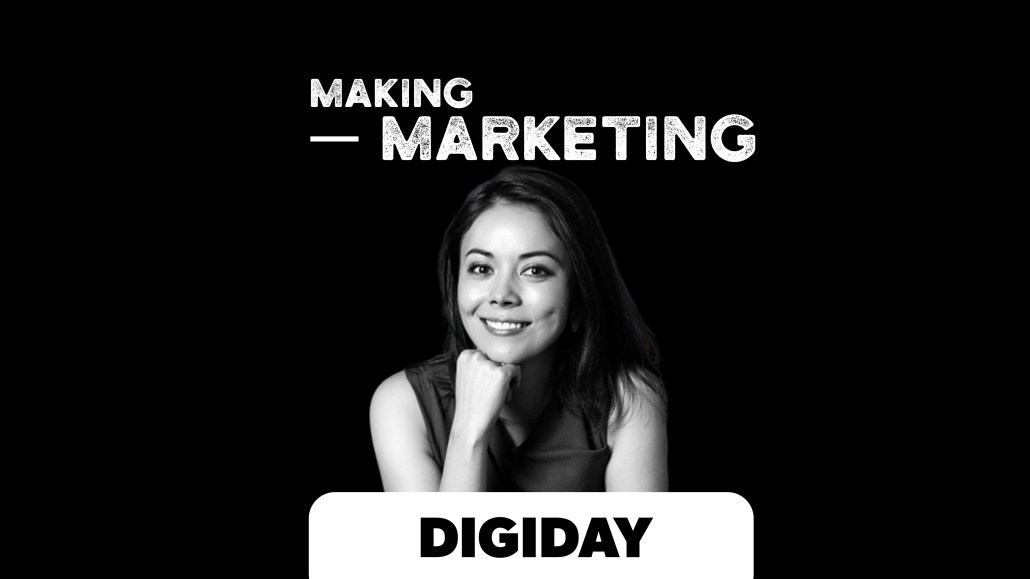 Subscribe: iTunes | Google Play | Stitcher | RSS | Anchor
As DTC brands grow up, they begin to look a lot like traditional brands. The challenge then, is differentiation. The solution: better data management. M.M.LaFleur, the "bento box" pioneer of women's workwear is one of those brands that uses data to differentiate itself.
"We're selling clothes for $250 when they would be in a departmental store for a $1,000. But our products are not cheap," said Sarah LaFleur, co-founder and CEO of M.M.LaFleur. "We seamlessly pass our customers from one channel to another. [This is one how] data differentiates us from modern brands and department stores. We know what our customer has tried on in every channel, what she's kept and what she has returned. A store might collect data on what you purchased but they're probably not collecting data on all the stuff you walked into the dressing room with and ended up not liking that or liking it but hitting the limit so holding off for the next time. Having these three channels allows us to collect the information and serve our customer better."
LaFleur discusses fighting the downward price push in the e-commerce space, how the bento box came about, diversifying customer acquisition channels and more. Edited highlights below.
E-commerce can push retail prices down.
"When you're online shopping, you can make anything look good. You can make a $25 sheath dress made in a factory by small children look like it should be hanging in Barney's. That is e-commerce. It's put a lot of downward pressure on prices because it's hard to be a discerning customer online without seeing it in person. Why would someone pay $250 when they can buy the same thing for $40? The challenge was how to sell not-cheap products online."
The birth of the Bento box.
"Initially, I thought making beautiful, quality clothing at a price point that working women could afford would be enough. A year into launching the company, we were struggling. Talk about being pushed against a wall. We had inventory and we didn't know how to move it. We emailed our 1000 customers at the time and asked them if they would keep a dress out of the many we sent them. They said yes and we made more money in that one week than in any month leading up to that point. We get lumped into the box model a lot because it's called a Bento. We saw it as our first interaction with our customer. It was not a monthly recurring revenue model. It was a risk-free way [for customers] to try it."
Facebook is indispensable for customer acquisition.
"Facebook plays a role but it's gone back and forth. Now, we try to diversify our sources because the marketplace is getting so crowded. One angle that has always worked for us is the word of mouth between working women. They're not going to Vogue or Marie Claire. When working women talk about what to wear to work, it's not a sexy fashion topic that most magazines want to cover."
Own the supply chain.
"We do control the entire supply chain. Even 10 years ago, the idea of being a fashion retailer who controlled the entire supply chain would have been tomfoolery. But we're doing it. It gives us the ability to connect our customers' feedback to the beginning, to the fabric mill. Owning your supply chain is crucial to serving what your customer wants."
https://digiday.com/?p=327600