The midterm elections are in need of a rebrand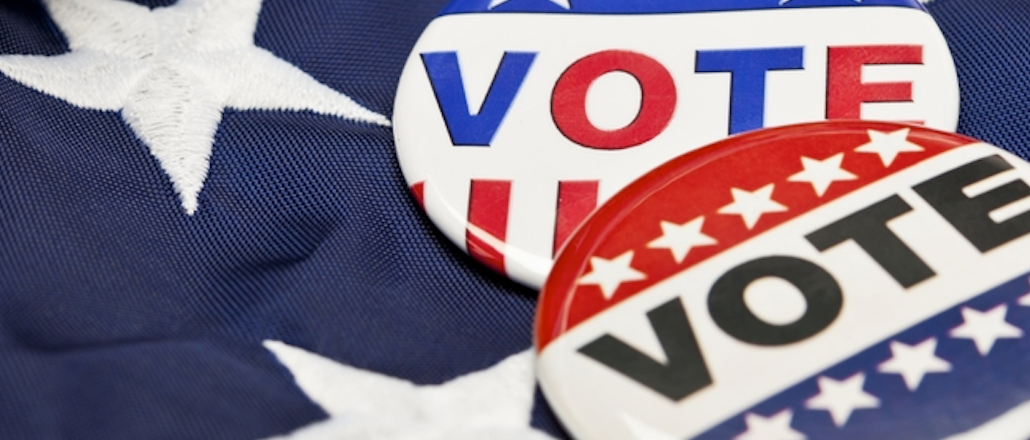 To say Americans will be flocking to the polls today would be an insult to flocks. The Pew Research Center has documented that voter turnout in midterm elections has been lower than in presidential election years as far back as the 1840s. Only 15 percent of Americans have been following the midterms "very closely" this year, according to Pew, down from 2010, when that number was 25 percent.
One of the people following the elections is political pundit David Brooks, who has declared flatly that "the 2014 campaign has been "the most boring and uncreative campaign I can remember." Recent surveys show that almost 50 percent of Americans were completely unaware as of last week that midterm elections were slated for today, according to Ron Seyb, an associate professor of government at Skidmore.
In short: The midterm election is a bad brand.
"It's hard to get people to pay attention, much less get them to turn out," said Seyb. "Presidential elections are about the direction of the country for the next four years. By voting in the election, it's a mandate to the government. There's nothing like that in the midterm elections, and things are so fragmented."
Seyb, who teaches government, doesn't blame people for their apathy. "People are absolutely rational not to listen to that moral suasion to go out and vote just because it's their civic duty," he said. "People are feeling disaffected with and disengaged from the political system. Whatever is pushing them to the polls is not that strong. Even if they do vote, you're going to get the same outcome because Democrats and Republicans can't work together."
Still, it's not as if these local and state contests are meaningless either. A shift of six seats from Democrats to Republicans would make Mitch McConnell, the senior senator from Kentucky, the Senate majority leader. (A recent report said the Senator is "oozing with confidence," conjuring an unfortunate image to readers everywhere.) There are no fewer than 65 competitive House races.
There have been more than a billion dollars spent on advertising in these elections, according to the Wesleyan Media project. Voters in six states have seen more than 10,000 ads in the past two weeks. "Ads have an effect, but they're short term," said Seyb. "People forget very quickly. Where they can have an effect is on the margins — 2 to 3 percent. In a close race, that can be important."
One problem is that there isn't a single issue driving this election. And without an overarching narrative, one is left with few clues as to what is on voters minds. If Gallup is to be believed, Republican and Democratic voters both viewed the economy, jobs and fixing the federal government as important to their congressional vote this year, according to a September poll.
But social media paints a different picture altogether. By looking strictly at social engagement, ShareThis, a company that gathers large-scale social data, found that climate change, healthcare and immigration are the most talked-about issues for this election. The breakdown of those shares is also revealing. People are 30 percent more likely than the general population to share about Republican candidates on Facebook, whereas users of Twitter and reddit were 30 to 40 percent more likely to talk about Democrats.
Millennials are twice as likely to share about the midterms as other generations. And they are nearly two times as likely to "influence" others with those shares.
Of course, interest online does not necessarily translate to intent in the voting booth. "We're just looking at broader sharing activity," said Vivien Pillet, manager of research at ShareThis. "Sharing indicates a likelihood to be engaged in that content, but it doesn't necessarily mean they're going to vote — or tell us how they're going to vote."
The challenge for politicians, then, becomes how to capitalize on social chatter to turn that user activity into votes. The challenge is how to rebrand the midterms.
"At a presidential election, people have more of a civic patriotic belief that they really should vote," said Rob Shepardson, co-founder and partner of SS+K, a creative agency that did work on behalf of President Obama's re-election bid. "But some of these local elections or state elections don't really affect them, when in fact sometimes they affect them more than a national election."
https://digiday.com/?p=94374