Microsoft delivers a 'special message' to Apple in its corny holiday ad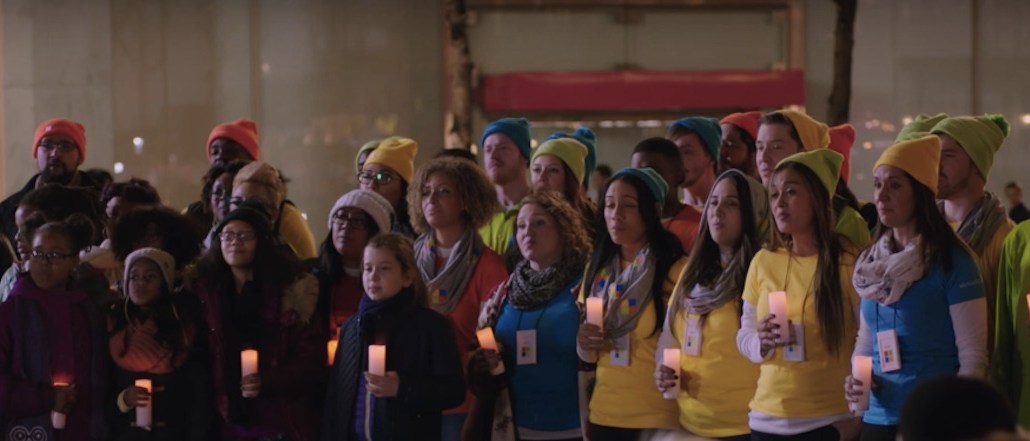 All Microsoft wants for Christmas is Apple's approval.
In a new ad from Microsoft, the company reignited the lame "Mac vs. PC" war and dispatched an army of children from a New York City youth choir to "deliver a special message to some old friends." Those friends are its arch rivals at the 5th Avenue Apple Store, a short walk from Microsoft's shiny new flagship store five blocks south.
Dressed in their most festive Microsoft-branded snow caps and shirts, the kids sing "Let There Be Peace on Earth" on their chilly pilgrimage north that November night. Their dulcet tones were enough to lure some Apple employees outside, who refrained from acting like jerks about the whole publicity ploy (there were cameras on-hand after all).
The one-minute spot, created by McCann, is both cheery and corny with the set-up resembling the Christmas truce in World War I where German and British troops participated in unofficial ceasefires, but this time with somewhat lower stakes.
While Microsoft often find its selves as the target of Internet jeers, comments on the YouTube page are positive, even from Apple fans. "Microsoft: you nailed it. And coming from an Apple Fanboy, that says something," wrote one.
Finally, peace at last.