Luxury brands on Snapchat? Why Michael Kors is taking the plunge
February 19, 2015 • 5 min read
•
•
Luxury brands need to play hard to get — and being too easy is Michael Kors' biggest problem. But even as the retailer faces declining store sales due to possible brand overexposure, it's going all in on social.
Michael Kors is already active — and incredibly popular — on Twitter, Facebook, Instagram, Vine and Pinterest (25 million followers in total, across the platforms) and is generally lauded as one of the few high-fashion brands that gets social. And Wednesday, hours after it wrapped up its New York Fashion Week show, it announced that it was now going to be on Snapchat.
"We are always looking to tell our brand story on the platforms our fans are using and loving," said Lisa Pomerantz, svp of global communications and marketing at Michael Kors, adding that Snapchat is the next step in the brand's goal to be present on "every platform our fans are using." The New York Times reported Tuesday that Snapchat was seeking a new round of funding that would value the app at $19 billion.
The brand worked with Snapchat's "Stories" feature to launch Fashion Week-specific content — runway pictures, backstage shots and front-row pictures.
Michael Kors, popular with the younger set, is convinced that being on the next new platform is important. The retailer has always been on top of social media — it was the first brand to buy an Instagram ad, and analysts have lauded its social chops as some of the best in the industry.
Michael Kors had a super-social Fashion Week show too, streaming the entire Wednesday morning show live on the Internet, and asking people to join a chat alongside the show using the hashtag #AllAccessKors. The hashtag was tweeted almost 4,000 times on Wednesday. According to data crunched by Socialbakers, Michael Kors dominated the social media rankings at New York Fashion Week. It's the No. 1 fastest-growing and most engaging brand on Facebook, where seven out of the top 10 posts by number of interactions were Kors posts. And on Instagram, it occupied eight of the top 10 slots during Fashion Week when it came to likes. On average, Michael Kors sees about 46,000 likes per Instagram picture.
Your invitation has arrived—RSVP today: https://t.co/WS4jcdXLxA #AllAccessKors pic.twitter.com/CfklQVVNyo — Michael Kors (@MichaelKors) February 17, 2015
"The platform is a good fit so long as the existing audience on Snapchat meets Michael Kors' target audience," said Andrew Cunningham, community lead at Huge. "Knowing the immense appeal that Michael Kors has with a younger demographic, and knowing they work with millennial influencers, like Kendall Jenner and Allison Williams, for fashion events, the brand definitely appears to be entering Snapchat for the right reasons audience-wise."
Snapchat, which doesn't allow links or any direct sales, is an interesting choice for a luxury retailer like Michael Kors. Orli LeWinter, who leads strategy and social marketing at 360i, said that fashion brands, especially luxury brands, are usually slower and more reluctant to embrace social because of a fear that it "degrades" the brand.
Today, Michael Kors is facing just such a branding challenge between its luxury roots and its mass-market reality. Its sales missed estimates last quarter, with same-store sales rising 6 percent in North America where analysts had expected 9.3 percent. This was the fourth-straight quarter of declining growth. The issue is "overdistribution," according to a note by Canaccord Genuity analysts, which went out before the company reported results on Feb. 5. The note concluded that Michael Kors will have to solve its "ubiquity" problem to see things improve.
And what's more ubiquitous than social media? 360i's LeWinter said Snapchat is a place for brands that want to reach millennials that splurge after saving on everyday expenses — not exactly the upmarket high-fashion image Michael Kors should be cultivating if it wants to solve its "everywhere" problem.
"Now, it's clear that social media usage is practically universal, even amongst those who are purchasing upmarket brands like Michael Kors," she said. "There's an interesting juxtaposition between the democratization of platform usage and the aspiration of brand engagement."
In the analyst note from Canaccord, Camilo Lyon and Pallav Saini wrote that the oversupply of Michael Kors will lead the retailer to a "heightened promotional strategy," which will force it to cut prices. And if consumers continue to gravitate towards the discounted bins filled with Kors products, margins will continue to slide, they wrote. That's a far cry from 2011, when the company went public and its expensive bags and sunglasses became the accessories everyone wanted to be seen with. But it has grown incredibly fast — it had 703 stores at the end of 2014, compared with 231 in 2011 — and now looks to be going the way other expensive-but-ubiquitous brands, like Coach, have gone.
E-commerce is a growing focus for the retailer. On a post-earnings call last quarter, CEO John Idol said that customers were moving to the company's e-commerce site at a "greater rate" than expected, and same store sales would have been higher if the 73 percent growth in online sales was included.
That's where social comes into play: At the end of last year, Michael Kors debuted "InstaKors," which lets shoppers make purchases through the retailer's Instagram. Users would double-click an Instagram — a shopping link would then be emailed. It's one of the many workarounds against Instagram's "no-working-links-in-pictures" policy.
Homepage image courtesy Michael Kors on Instagram
https://digiday.com/?p=106303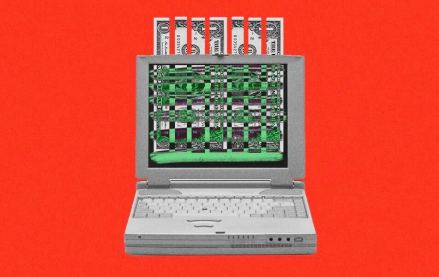 December 5, 2023 • 5 min read
Agency clients still see programmatic as an important part of their marketing budgets. But, overall, the uncertainty around programmatic could be causing them to lose confidence in online display ads as a marketing channel, and, as a result, agency clients are investing less in online display.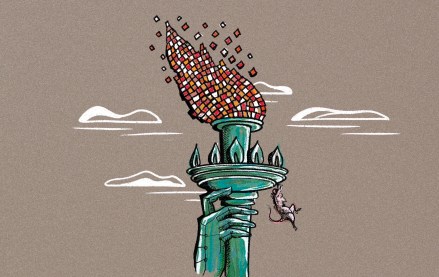 December 5, 2023 • 3 min read
There's a global AI race and different regulations in different countries might be slowing down – or speeding up – innovation. Here is a breakout of how regulations are being shaped on both sides of the Atlantic.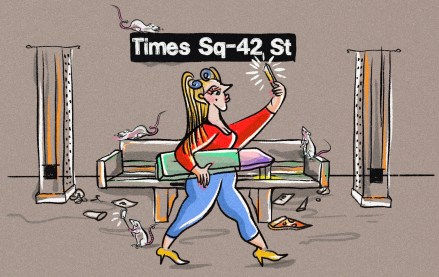 December 5, 2023 • 6 min read
Virality may mean something is simply viral within that niche rather than hitting a level like the Ice Bucket Challenge.