The merging of advertising and entertainment has led to talent shortfall
February 12, 2018 • 4 min read
• By
Digiday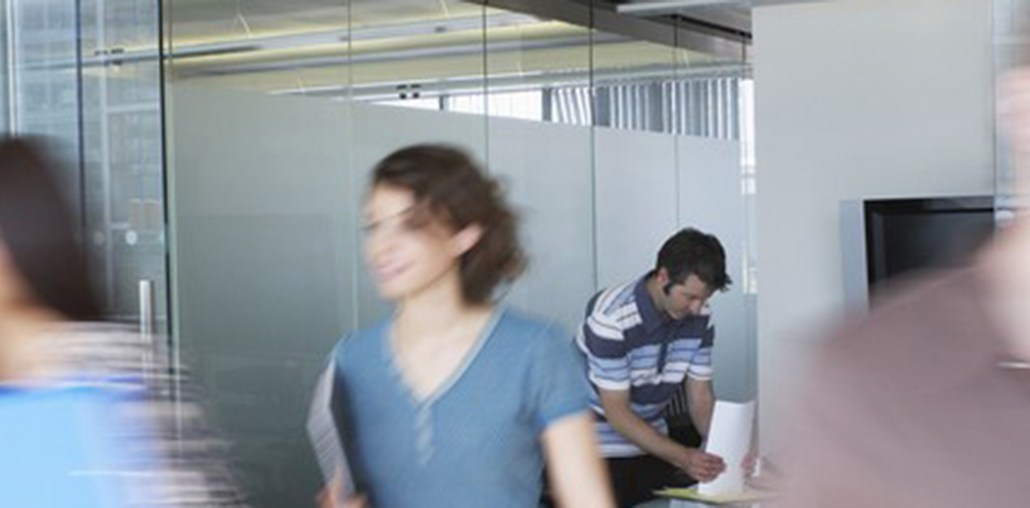 As spending on branded content has grown, agencies, publishers and brands are increasingly searching for people with skills more commonly found in entertainment fields than in advertising. But finding those people has turned out to be easier said than done.
In a November study, tech firm Conductor surveyed 500 marketing execs and found that 76 percent said they would increase their content marketing spend in 2018. Meanwhile, a December survey by The Creative Group of 400 agency and company execs showed 43 percent cannot find the talent they need. According to the second survey, content marketers are the most in demand, followed by interactive and social media roles.
Marketers are looking for people with skills in user experience, experiential, digital design, 3-D motion graphics, virtual effects and artificial intelligence, said Sarah Pak, vp of strategic accounts for staffing firm The Creative Group.
"Traditional advertising usually sits or gets shared only on the site it originated on," Pak said. "But since branded content is content shared across different sites, such as a Facebook video being shared on Instagram, then again on Twitter, creative professionals need to understand how to customize the content and design for the various channels."
Advertisers are seeking these new kinds of talent because they're pressured to make ads more entertaining as people consume more content on mobile phones, video-streaming channels, social media platforms and technologies built for entertainment such as virtual reality and augmented reality. In-house content shops at publishers like The New York Times, BuzzFeed and Vice Media are called on to create articles and videos that rely not only a brand's slogan or product, but the story behind the brand or a brand's stance or positioning or topic.
"Traditional advertising has shape-shifted from traditional display to a kind of entertaining branded content," said Chris McLoughlin, svp of The Foundry, a content studio started by Time Inc. and now owned by Meredith Corp. "Consumers are so bombarded by commercial messaging these days that if a brand can't entertain us, we just won't pay attention."
Writing in The Atlantic, Derek Thompson pointed out that for the first time in history, the number of advertising jobs has fallen, according to the Bureau of Labor Statistics. The article posited that the rising investment in branded content has meant a decline in traditional ad jobs as brands simply market themselves differently.
McLoughlin said The Foundry tends to look for writers, editors and videographers. For instance, John Godfrey, vp and creative director at The Foundry, is a former editor at Glamour and Family PC. Michael Rivera, a creative strategist of branded content and partnerships at The Foundry, worked in music licensing at the Branded Entertainment Network and Warner Bros. Records for years.
Not all creative people are so eager to come over to the business side, though.
"As advertising professionals, we are not the best storytellers in the business," said Fede Garcia, executive creative director at Huge. "We are not even close. Television showrunners are, movie writers are, novelists are, comic book writers are, directors are. Not advertising creatives. We need creatives that can 'see' ideas in terms of 'entertaining value' on top of their uniqueness or originality."
The competition for this kind of talent is evidenced by an increase in counteroffers. In a separate survey by The Creative Group, 14 percent of 200 advertising and marketing execs at companies surveyed said the number of counteroffers extended by their company to people including branded-content strategists has increased in the past six months. Nineteen percent of the 200 ad execs at agencies said counteroffers have been more common in the past six months.
The talent crunch has led to a cottage industry of companies trying to connect brands and agencies with content creators. In October, mobile photo- and video-editing app Vsco launched Vsco Connect, a platform that links brands and agencies with creators. Brands like Nike, Chobani and Timberland are testing the feature. A new app called Hollyfy connects brands and agencies directly with celebrities and social media stars.
Still, some of the best talent may not be available at any price.
"The talent exists, but you won't find them inside the agency anymore, and you might not be able to hire them because they are simply not interested in advertising," Garcia said.
https://digiday.com/?p=275425