Menswear brand John Varvatos boosted a new digital strategy with shoppable video
February 10, 2016 • 3 min read
•
•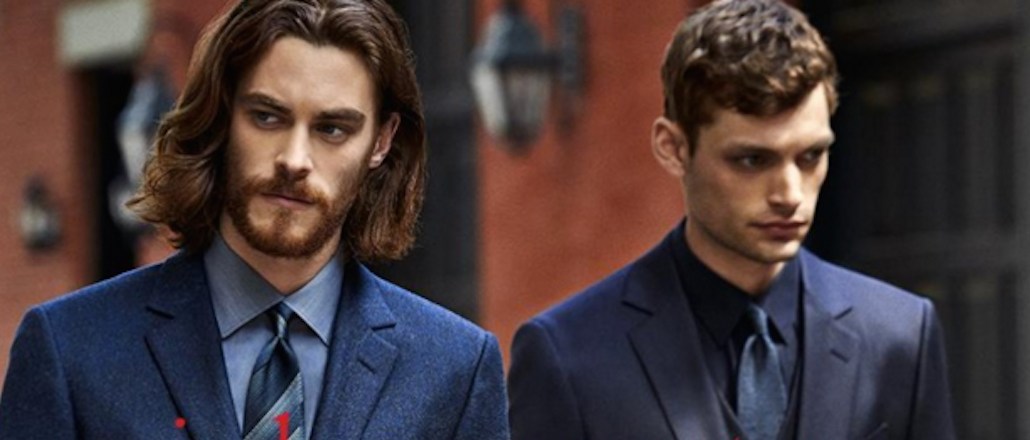 Luxury menswear brand John Varvatos is putting muscle behind its fashion videos in the form of a touchable video platform: if you see something you like in a John Varvatos ad, just reach out and touch it.
"It's not enough to have a flat lookbook — we have channels to fill and we need to produce great content," said Nate Poeschl, director of digital marketing at John Varvatos. "As a fashion brand, we're always hunting creation."
In September, John Varvatos debuted its newest collection with a shoppable video powered by Cinematique, a platform that powers a "touchable" video player. The one-minute ad shows two models in John Varvatos's newest items, and as the video plays, viewers can click (on desktop) or tap (on mobile or tablet) on everything they're interested in from the clip.
At the end of the video, everything tapped during the ad will appear in a tab to the right. From there, customers can view product information for the items featured in the video, and click a buy button to be sent to a product page on the brand's website.
"This type of shoppable video had solved things that had annoyed me in the space — it ties to e-commerce without interrupting. Anytime you can make the commerce connection, that's huge," said Poeschl.
Poeschl said that the John Varvatos brand shifted at the beginning of 2015 to be more digitally focused, and moved away from a print-heavy content approach. That meant investing more in video production, online-only photo spreads and a Snapchat account. The company also hired more people to fill digital roles internally, as well as looked to social media influencers to partner with for outside content.
A few months after putting muscle behind its video strategy, and switching to shoppable video, which the John Varvatos team creates internally, the brand saw eight times more engagement on Facebook than before with standard video.
"It's important to note that brands have been focusing on video for the few years, and note necessarily looking at the actual ROI for retail," said Vince Meyer, vp of business development at adMarketplace. "Video has been seen as a medium for branding and social interaction, but in the end, it's about the buyer."
According to digital thinktank L2's data, 33 percent of fashion video is considered "brand-building" to be the main purpose. Only 16 percent of brands offer shoppable video.
The content that brands can attach to their videos using Cinematique's platform isn't limited to buy buttons and product information. John Varvatos's videos also provide more background — like the recipe for a drink featured in a shot, the restaurant and neighborhood where the ad was filmed, and the models' backgrounds. It is, essentially, the Rap Genius of fashion video.
"We think this immersion and exploration element will help build brand loyalty," said Cinematique's co-founder and CEO Randy Ross. "If it's just a red sweater being sold, you're only going to rope in people who, today, are looking for a red sweater. But if you're also seeing how it was made and who designed it, you'll be more interested in coming back to make a purchase."
Other brands have been testing touchable video as well. In Kate Spade's "Miss Adventure" series starring Anna Kendrick, viewers could tap the screen and be led to style guides, buy buttons, behind-the-scenes interviews and even extra video content.
Ross said that the user behavior for these videos still has to be learned, but once it is, brands will see interactive video as a digital staple, not a "one-off, big shiny project."
"I don't think every one of our customers will spend time going through the video and seeing what's behind, but we built it for the people who will enjoy that experience," said Poeschl. "Snapchat is much more fleeting, Tumblr provides a window to our world. There's a different digital space for all different customers."
https://digiday.com/?p=160845
December 8, 2023 • 3 min read
For Atlas Creative, expanding into Roblox is not solely a play to scale up. The company believes there are concrete benefits that will come with having a hand in multiple metaverse platforms.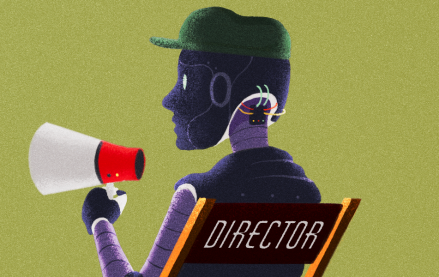 December 8, 2023 • 5 min read
Since ChatGPT became a breakout hit, the names of numerous AI companies and products have entered the cultural vernacular.
December 8, 2023 • 4 min read
Even as linear TV ad spend declines, 23andMe is reinvesting in the channel to boost brand awareness.