On Dec. 17, 1951, Ginny Bahr, fresh out of  Berkeley Business School, began work in the publicity department of JWT. Over the past 61 years, through a dozen presidential administrations, a moon landing and several wars, Bahr has continued to make the two-hour round-trip daily commute from her Westchester home. The 80-year-old has no intention of stopping anytime soon.
"Working here is just a part of my everyday existence," she told Digiday over coffee in the agency's Lexington Avenue office. "I love it!"
Bahr began her career in an administrative role in the agency's publicity department, but went on to hold secretarial positions under some of the company's most high-profile executives across a range of departments. She's touched almost every corner of JWT's traditional business over the years, including media, creative, and accounts, and had around 10 bosses during her time there.
"Back then I would see almost everything that was going on at the agency. It was exciting," she said, fondly recalling some of the renowned work the agency produced for clients like Pan Am, Kodak and Chesterfield cigarettes in the '50s and '60s.
During Bahr's tenure, the agency's New York City operation has grown from under 100 employees to well over 600, and that transformation hasn't necessarily been for the better, she said, at least in terms of culture at the firm. She preferred the days when she knew everyone that worked at the agency and when staffers didn't change companies as frequently. "There was a greater sense of camaraderie back then. It was a friendlier atmosphere, much more like a family," she said. "It's a great place, and I wouldn't have stayed otherwise, but it's just very different now."
And the size of the company isn't the only thing to change at JWT. Staffers no longer smoke at their desks, for example, and a mid-afternoon whiskey is typically frowned upon. Dress codes have also eased up somewhat. "I never wore pants to the office until two or three years ago," she recalls, "and there were certainly no bare legs." The majority of her career was spent in a skirt and high-heels.
Having experienced advertising's heyday in the '50s and '60s first-hand, it's no surprise that Bahr is asked regularly whether TV programs like "Mad Men" accurately represent it. She's only seen a couple of episodes of the show but said if the type of sexual antics it depicts did occur, she was mostly unaware. "I was very naive back then," she said. "I probably worked for some of the people that took part in those things, but I didn't know it was going on." She did, however, recall an instance in which a former boss had an affair with a woman on one of the account teams. Within a year, he divorced his wife and married his coworker. "My bosses were human. They were normal young women and young guys, so I'm sure they had fun. I just wasn't a part of it."
Some of the stereotypes depicted in contemporary popular culture definitely do ring true, though, judging by Bahr's anecdotes. Executives did indeed ensure the agency's staffers only smoked Chesterfield cigarettes when the client was in the office, for example, and female copywriters were expected to wear hats.
These days Bahr works in JWT's expense hub, compiling and processing expense reports on behalf of its executives and staffers. She still loves loves what she does, she said, but misses the days when she was closer to the agency's output. "I don't see that part of it now. I have no knowledge of the campaigns and that's one thing I miss. I used to be familiar with all the back parts of what was going on, but it's so specialized now."
She might not be up to speed with "Mad Men," but Bahr keeps up with technology as much as she can. She uses email "constantly," because her role demands it, and she uses the Internet to check the weather and the news. She doesn't use social networks but she's well aware of what a tweet is. "I'm not completely up to date, and I don't have a fancy phone or anything like that, but that doesn't mean I don't think it's interesting," she said. She chooses not to have a computer at home, though.
Outside of the day-to-day operations of the agency, Bahr has also been heavily involved in various cultural initiatives at the agency over the years. JWT once had a 40-strong choir, for example, of which she was an active member. At Christmas, it would sing at the Lennox Hill Hospital, and even for clients. One year, it performed in the penthouse of the MetLife Building, she recalled, which at the time was named for Pan Am. She also helps spearhead JWT's biannual blood drive.
Bahr rarely takes part in JWT's more recent cultural initiatives, though, that often involve things like karaoke nights in its in-house bar. "I don't have time for bar nights; I have my own stuff to do. But I think it's great for those that do."
Despite her fond memories of her earlier years at the agency, Bahr said it's difficult for her to pinpoint her favorite era at the agency. It's tough to compare, she says, because things were always so different. In fact, she doesn't really think about her time there in "eras" at all. "Once you're involved, it's just day to day; I don't really think about it like that," she said. And although life at JWT has changed drastically over the years, she never really thought about working anywhere else. "I just didn't really think about it. I was never married. If I had a guy, maybe I would have thought differently, but there was just this feeling that if you enjoy what you're doing, then why upset the apple cart?"
But after 61 years, Bahr has no intention of calling it a day any time soon. "I've kept working and will continue to because I've always liked what I'm doing and the people I've worked with," she said. "That's all."
https://digiday.com/?p=35900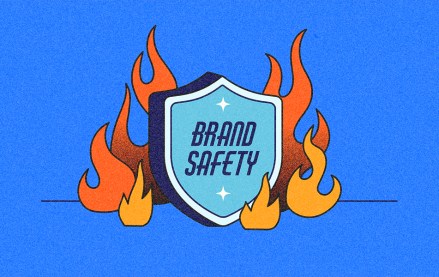 November 28, 2023 • 6 min read
"Major brands' search ads can appear on piracy, pornographic and sanctioned websites," research claims.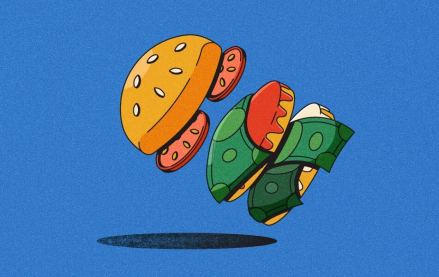 November 28, 2023 • 6 min read
As more influencers look to get into food content creation, brand opportunities are following.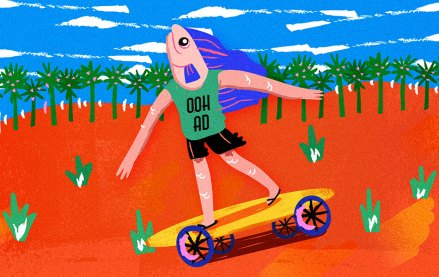 November 28, 2023 • 7 min read
As major marketers like Maybelline experiment with faux OOH, more marketers are open to the idea.