How the Media Rating Council became digital media's seal of approval
June 8, 2017 • 4 min read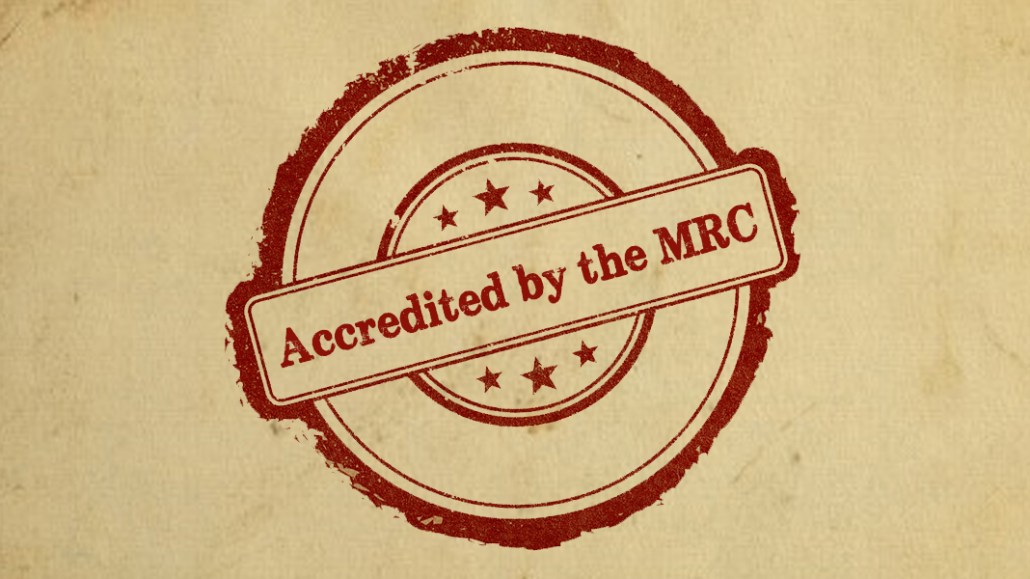 Innovid gets its metrics approved every year by the Media Rating Council. But when the video advertising platform that powers digital ads from major brands like Unilever and Samsung passed its yearly audit in February, it was actually asked about it by clients. Tal Chalozin, Innovid's co-founder and CTO, said the question of MRC approval has been asked more than ever by the brands and agencies that they work with.
"Right now, we actually win deals off of someone else because we are MRC-accredited," said Chalozin, declining to add specific clients. He said that's a byproduct of the white-hot spotlight shining on what used to be an unseen part of the digital ad ecosystem.
With marketers adapting the "If I can't measure it, I can't buy it" mantra, MRC accreditation is among the most important currency in the digital ad space. It's a process that is becoming more complicated as the MRC tries to keep up with fast-changing industry.
"We've reached mainstream adoption," said Dave Hahn, chief product officer, Integral Ad Science. "Almost every brand that we work with, as well as their agencies, are really calling for a lot more stringency and understanding and transparency."
It should be noted that the MRC doesn't actually conduct the audit — for Innovid, that was done by Ernst & Young — they just approve it. For Innovid, which already has allowed third-party measurement vendors like Moat to track their ads in real time, that approval gives Chalozin another selling point to potential clients. 
While the recent controversies at YouTube and Facebook have certainly helped to give more of a voice to a growing problem, the scale of digital advertising is now at $170 billion a year globally. That rapid growth has gotten the industry to a point where issues of measurement would come to the forefront of marketers' minds.
"What we are seeing is a heightened sense of awareness of how critical third-party independent measurement is to this ecosystem," said Jonah Goodhart, co-founder of Moat. "There is a tremendous amount of dollars that need to be accounted for."
Moat, which launched its own viewability metric recently, which grades video ads on a scale of 0 to 100, has seen its business soar. Shortly after being acquired by Oracle, in what Chalozin points to as the biggest example of "the moment" that these companies are having, Fox new ad chief Joe Marchese said during its annual upfront presentation that Fox will use Moat's video score for ad guarantees.
"The MRC has always played a vital role in our industry," he said, adding that as brands push further into digital video, of course they would look for companies that have some kind of accreditation. Unlike in the TV industry, for example, there is no Nielsen.
The measurement issues that are roiling that ecosystem can be traced back to last summer, when Facebook first admitted accounting errors in the ad data it was giving to brands. Since then, the fake news epidemic and YouTube's ad controversy — not to mention Facebook admitting to even more measurement gaffes — have only swelled mistrust from advertisers over just exactly what it is happening with their digital ad dollars.
Hahn said the company now has around 500 people on staff, with 13 offices worldwide and operating in more than 25 countries. "I don't think that the customers that we worked with five years ago have different expectations; we're just working with more of them now."
Facebook's and YouTube's problems may have given advertisers the ammo they need to get those companies to do what they've been so far able to resist: Let them peek under the hood. While the advertiser boycott of YouTube in the wake of ads appearing alongside anti-Semitic and other extremist content led to concern about brand safety, it was also viewed as a way to pressure Google to lower its walls.
Is the public spotlight on these issues forcing a Facebook or a Snapchat, which are trying to prove their punch in a higher weight class, to work with IAS?
Hahn wouldn't say that much, but he agrees the increased attention on this issue likely greased the wheels. After all, why would Facebook have made such a public show that it was undergoing accreditation for the data it gives to IAS to verify for advertisers? The company even held a measurement event last month for media.
It's a byproduct of a recognition from the industry at large that there needs to be a neutral third party that can create a standard currency for media buyers and sellers to transact on. "We've had it in every other form of media," said Hahn.
https://digiday.com/?p=239599
September 25, 2023 • 5 min read
As esports winter sets in, the companies that are best insulated from the cold are the ones that designed their balance sheets for a years-long march to profitability — not the massive and rapid returns promised by some esports companies during the industry's initial wave of growth.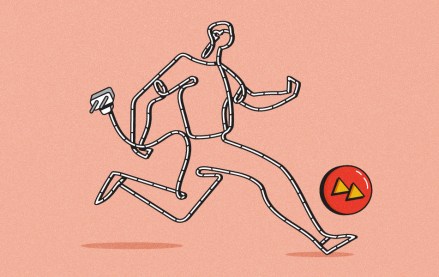 September 22, 2023 • 4 min read
Women's sports are having a moment. Brands, media companies and agencies are looking to get in on the action.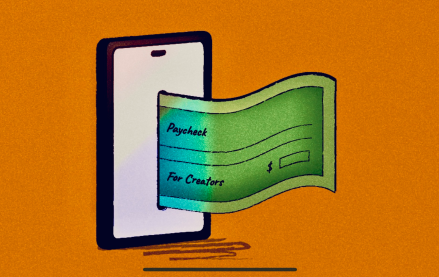 September 22, 2023 • 6 min read
The Hollywood strikes were supposed to be a game changer for many of them, but the situation hasn't quite lived up to the hype.