Get ready for the silly season. Twitter's management might want to have a low-key IPO, but that's not going to happen. Google's was a circus, so too was Facebook's. Twitter will be no different. Here's what we learned this week.
Real-time marketing has lost its luster.
The marketing world is a lot like a children's soccer game: When the ball goes to one part of the field, all the players go along with it in a clump. Real-time marketing's been the ball lately. Brands are trying their hardest to speed up — and that's a good thing — but when it comes to attaching themselves repeatedly to anything happening, the ploy can come off as desperate. This week's excuse for butting into the conversation came in the form of the "Breaking Bad" finale. But in the end, this is a short-term strategy, more reminiscent of the fascination with "viral" videos a few years back.
Publishing has perverse incentives.
The deck is stacked against quality publishers. The digital media world values mass impressions at a low cost. That's not to say top publishing brands are worthless. In some cases, they can use their top-shelf brands and combine them with mass-reach ploys through networks and exchanges. This is fine. Many top publishers do this. The trick is whether these audience extensions are up to snuff, and whether buyers are aware of what they're buying. In the case of Condé Nast's Entertainment network, something went awry. The mere fact that Condé Nast is associated with a low-rent spammy site like TechTickleTV.com is a red flag. The attention to ad fraud and similar games will bring more of these cases to the surface.
Business models remain in flux.
The Dallas Morning News was early to the paywall gambit two years ago. And now it's backtracking. Well, technically it's offering a choice between an ad-heavy free site and a paid ad-light site that comes with some freebies and perks. Publishers have found that paywalls aren't a panacea, but also aren't all bad. The Times has taken a nuanced approach and done well. At the same time, publishers are struggling to figure out everything from where to draw the line on native ads to how to embrace ad automation in a way that keeps sellers happy.
Twitter's TV pitch isn't bulletproof.
Most of the people I talk to are impressed with how well Twitter has executed over the last two years. It's hard to remember that this was a company that was thought to have dysfunctional management and dubious business prospects. Those days are over. CEO Dick Costolo built a solid business team that has seemingly made the right moves, building a good passel of ad products and filling in holes with key buys like Bluefin Labs and MoPub. TV is a cornerstone of its pitch as it files an IPO. Twitter as "social soundtrack" to TV is a seductive argument, yet there are still many questions about whether it can hold water. In the end, Twitter needs to solve the basic dilemma it faces: While its users love it, many normals simply don't get it.
There are still cool jobs in journalism.
With all the doom-and-gloom talk about the future of journalism, it's amazing smart kids ever enter the field. My favorite piece of career advice from top editors came from Edward Felsenthal, managing editor, Time.com: "Treat your career like your 401(k). Don't constantly analyze it. Pick a strategy, stick with it and rebalance periodically." The days of the rollicking metro newsroom might be receding, but there are still new frontiers. A team of 20 at Bloomberg is exploring one, spending their days on the hunt for the world's "hidden billionaires."
…..
Check out the Digiday Gameshow
Digiday ran a gameshow during Advertising Week called "Are You Calling Me a Liar?" We challenged four ad execs — Ogilvy's Lauren Crampsie, R/GA's Chapin Clark, Iris' Esty Gorman and Morpheus Media's Shenan Reed — to tell some true stories and tall tales — and guess who was lying. You can find out which ad exec once made out with Eminem.
….
Three Things We Didn't Write But You Should Read:
Sponsored content that hits home.
Sharethrough has a ranking of the top sponsored content for the month. The big takeaway: It pays to go with a listicle. Thought Catalog's "100 Ways to Make This Summer Epic" ranked No. 1, and another two of the top five were listicles. If it ain't broke, don't fix it.
Twitter's IPO finally arrives.
Digging through IPO filings is always fun. Twitter goes with four pillars to explain its business: public, real-time, conversational and distributed.
WSJ takes on ad fraud.
There's not much new in this Journal story on bots infesting the Internet advertising system. The importance is that the newspaper every CMO reads is writing about the subject. Time to clean it up.
 Image via Shutterstock
https://digiday.com/?p=51501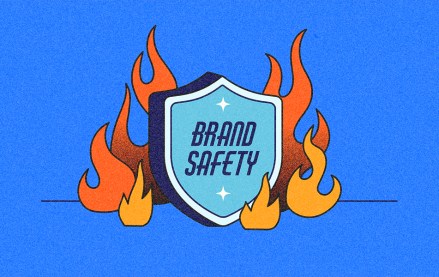 November 28, 2023 • 6 min read
"Major brands' search ads can appear on piracy, pornographic and sanctioned websites," research claims.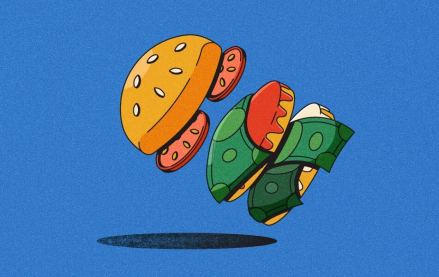 November 28, 2023 • 6 min read
As more influencers look to get into food content creation, brand opportunities are following.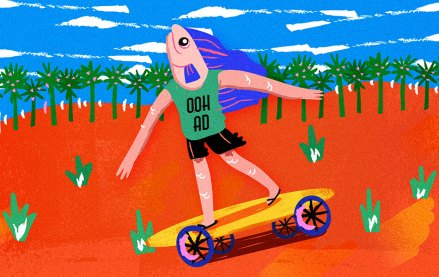 November 28, 2023 • 7 min read
As major marketers like Maybelline experiment with faux OOH, more marketers are open to the idea.