Over the past year, MasterCard has been working hard on shifting its culture and public perception as a financial services company to that of a tech company. A big part of this process means making sure its employees are all digitally savvy.
Two or three yeas ago, MasterCard didn't really have much of a social media strategy. Today the brand has a strong following on its main Twitter account and several other accounts for different topics and services. It has a content site, a blog and a "newsroom" that sits in the center of its headquarters in Purchase, N.Y. While all of this has enabled MasterCard to attract and interact with a larger audience –18 months ago MasterCard was exposed to more than 30 million people per month globally through social media, while today it is exposed to more than 40 million people per week globally, according to MasterCard's data — the next phase is about getting its 7,500 employees company-wide comfortable with social media and, even more than that, turning them into social media brand advocates.
"We work hard to get third parties to advocate on our behalf, but it's important that we don't overlook our own employees and let them know it's OK to tweet and comment and share," explained Marcy Cohen, vp and senior business leader for worldwide communications at MasterCard. "Not only is it OK, it's encouraged — that's a big focus for us in 2014."
MasterCard is one of many companies that have discovered that one of their strongest social media assets is their vast workforce. Like many companies, however, MasterCard has evolved from looking at employees sounding off in social as a risk to a big opportunity. The trick is how to do it right.
Learning the ropes
Before anyone could start tweeting, the first step in getting MasterCard employees more comfortable with social was updating the company guidelines. As Cohen explained, earlier this year, she and the communications team had found from asking around the office that people were intimidated by the company's social media guidelines.
"The guidelines were fairly rigid, and people were scared about doing the wrong thing, so we felt there was a big opportunity to simplify the guidelines," said Cohen.
The old guidelines were longer and needed to be pared down and also updated to include newer social platforms, as Cohen explained.
"The guidelines focus on using common sense, understanding the public nature of social channels and being transparent about your affiliation with the brand," said Cohen. "In addition, we developed social media playbooks on Twitter, Facebook, Instagram, Pinterest, YouTube and LinkedIn for our employees."
Along with modifying the social media guidelines and providing real-world examples of employees doing a good job advocating the brand using social, Cohen and the communications team brought the company together for a meeting in the newsroom to have an open discussion about the guidelines so that people could ask questions and understand what isn't and is allowed when it comes to social. The legal team was involved in the meeting too to help answer questions.
Once people were more aware of company policy on social and that it is encouraged at MasterCard to use social media in their personal lives, social media education became the next focus.
"A lot of agencies have turnkey solutions and these sorts of black-belt programs — and we did talk to some other companies about implementing some of these approaches — but in the end, it was just me and a couple of my colleagues raising our hands and saying, 'We can teach this; we don't really need to bring in somebody for the outside,'" explained Cohen.
Cohen and her team organized the first social media education session, which was held at the Purchase headquarters. It was a very basic introductory program that went over different social platforms — the usual suspects, like Facebook, Twitter and LinkedIn. As Cohen explained, a lot of people across the organization just needed help with the first steps of getting into social media, as simple as how to set up an account. The session was recorded and turned into shorter videos that focus on each platform. MasterCard also created a special section on its intranet site called MC Mashup to house the social media tutorial videos for company-wide use and as a place for people to ask questions and share information.
Cohen and her team also shared this first social media education program with the global communications staff so that they could use it as a template for holding similar sessions at their offices around the world.
"Reverse" mentoring
This first initial social media education session inspired Victor Nordensen, senior analyst at MasterCard, to spearheaded another social media education initiative called YoPros (short for young professions). The program involves younger employees at MasterCard giving reverse-mentoring sessions to older MasterCard employees who may not be as familiar with social media. These sessions are meant to be casual one-on-one meetings where people can reach out and ask about getting some help with different social platforms, even if it is not related directly to work.
"They all come in with a very different level of knowledge. For some, it's as simple as asking what a hashtag is and setting up a Twitter account; for some, it's learning about retweeting MasterCard posts," said Nordensen.
The YoPros program launched just this past October and has so far conducted about 30 one-on-one tutoring sessions with older execs. The YoPros reverse mentoring is now available at six of MaterCard's global offices, and the plan is to continue expanding it globally.
Cohen herself and others on her team also participate in giving tutorial sessions. For example, Cohen was approached by a MasterCard employee who wanted to finally learn how to really use Facebook and Twitter after many promises for lessons from her kids went unfulfilled.
"Now every time I see her, she is bubbling over with excitement about how many followers she has," said Cohen.
Still, there is work to be done.
"Has it happened at mass scale yet? No, but I think we are well on our way," said Cohen. "We have a lot of support from senior management and being able to rely on and empower some of the people who are already doing social media well is like having a big extended team."
MasterCard isn't the only brand trying to make sure its older execs are up to speed on digital and social. Campbell's Soup created a "digital fitness accelerator kit" earlier this year that included  devices like Roku and JawBone, recommended apps and suggested reading, including online news sources and books like "Six Pixels of Separation."
In the coming year, MasterCard plans on continuing its internal social media education with more tutorial sessions that go beyond the basics.
"If our first session was social media 101," said Cohen, "next year we are going to be doing 201 — more classes that go deeper."
https://digiday.com/?p=57789
September 27, 2023 • 10 min read
Digiday+ Research assesses how brands and influencers are using Shorts to reach new audiences and what types of Shorts videos create the most buzz for marketers.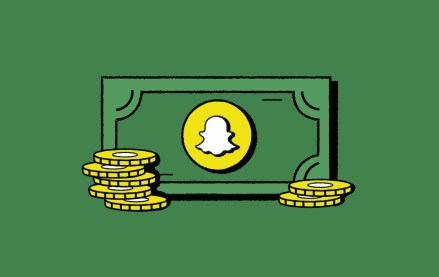 September 27, 2023 • 4 min read
Yesterday, Snapchat marked its return to in-person agency roadshows, sending company representatives to Horizon Media's Manhattan office to showcase a Snap-designed video game intended to capture the essence of what it's like to work at an agency — and how Snapchat can be part of the process.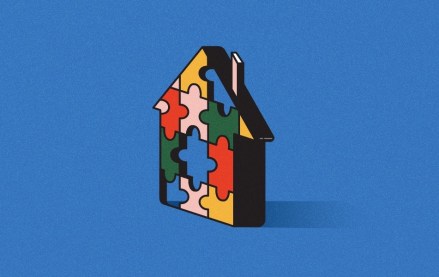 September 27, 2023 • 5 min read
As in-housing settles in as a mainstay, some marketers push for complete control.