Mastercard CMO Raja Rajamannar: 'Marketing has lost a little glory'
April 4, 2019 • 5 min read
•
•
Mastercard CMO Raja Rajamannar, who is also the World Federation of Advertisers' newest president, is on a mission to rethink the internal organization of his teams. Under Rajamannar, the brand has brought communications and marketing under one roof, and created new roles in brand safety and risk management that sit within the marketing function. Digiday talked to Rajamannar about why creative marketers struggle, why platforms need to take action and stop pontification and why it's about societal safety, not brand safety.
What are your priorities — both in your role as chief marketing officer and as WFA president?
Priority number one is marketing for a better society, marketers for a more equal society, and marketers for a better web. That's the mandate for WFA. My second priority is, look, when I graduated from my MBA 35 years ago, at that time, the best students would all go to marketing. Marketing has lost a little glory and glamour. Top marketing companies are eliminating the role of a CMO and instead of hiring a chief growth officer and chief revenue officer. We need to be bringing back the stature and gravitas of marketing. And third would be in terms of talent. Marketing talent today you require today a different one than you require in the past. You required marketeers who specialized in marketing. Today you require general managers. Many CMOs have a tech budget that is more than a counterpart CTO's budget. There is a need to understand technology and PR. The CEO and COOs are under tremendous pressure to deliver results every quarter. We're putting in hundreds of millions of dollars in marketing. What are we getting in return?
Do you think marketing has lost confidence among the CEOs?
Most marketers have come up in a creative way so they're lost. There's a reduced level of confidence in CMOs and marketers who have come from the creative side. Which is why you need general managers. And that's why we need talent. That's the talent that's not easy to find.
Why did this happen?
There are three key reasons. The entire consumer landscape has changed thanks to digital media, data explosion and social media tsunami. That has totally altered the field of marketing. In the past, a large company in packaged goods did things a startup couldn't dream of it. Now, they can, and the large players are caught unawares. So this change requires a rethink of marketing. I don't think many marketing departments in various companies have begun that reinvention journey. They're left behind a little bit. Also, the pace at which technology, data and the digital has been exploding and transforming the landscape. Marketers do not know what the hell is happening. They don't understand what programmatic is.
Is that why all these issues of ads showing up where they shouldn't have been caught them unawares?
Exactly. It was evident that they took the black box as a given and whatever happens inside black box as a given. When you put something in a faulty machine, what comes out of the other end is not what you're hoping for. Marketers have to learn. Today, everyone drops the name blockchain, or artificial intelligence, 5G. These are good words. But unless you understand what it is, every tiny company coming out of the woodwork says they work based on AI. If you don't understand what you're buying but you're buying to avoid FOMO, you'll get into trouble. The problem is classical marketers are not good at contemporary marketing. Contemporary marketers are not strong in classic marketing. Where you have two breeds of marketers that's sub optimal. When the head of marketing has through the creative route and isn't number savvy or finance savvy they struggle to justify the investment in marketing.
OK, but a lot of this is because there is waste in marketing spend.
There's always a certain level of wastage. What is an acceptable level of wastage? Elimination is a lofty aspiration, but for example, there is waste due to fraud, bots, sites you don't want, viewability issues, verification issues. There are a lot of breakdown points.
Like what?
There are different studies that say that abuse and fraud ranges from as little as 10% to as high as 40%. To me, I think the fraud kind of thing should be zero. There's also inefficiency, where a significant chunk of the money is going to intermediaries. It is an inefficient way to organize the whole system. That's where the association role comes in. From Mastercard's perspective, from a fraud point of view we have direct relationships with reputed publishers. We have whitelists, blacklists, verification by third parties. We do as much as possible that we're taking care of even when an ad is going to be served through programmatically. In terms of contracts with media companies, we exhaustively document what our rights are and expectations from the point of transparency. We control that portion.
You also have brand safety and risk management roles within your teams.
Advertisers need to rethink their playbook. We invest so much time and effort in building a brand that we'd like to be proud of and wins the consumers trust. We don't want to put that safety in jeopardy. We have to not accept compromises. If we find media where safety is at risk we won't go there. Or we'll pay a premium in order to do that. Also, what about societal safety? As marketers, and as people who are channels and channel owners – collectively we all owe to society to make digital a safe place. When marketing comes together and has conversations, everyone says we're doing on the best effort. Social media channels own the accountability and responsibility for this and they have to deliver it and we have to move beyond philosophical agreements.
https://digiday.com/?p=328800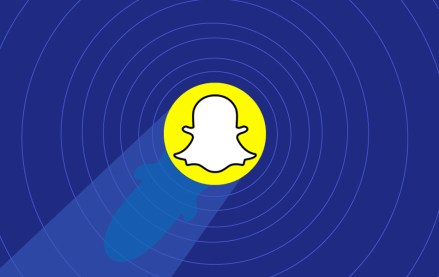 September 29, 2023 • 3 min read
•
•
"We are not diminishing the importance of AR," he said. "In fact, we are strategically reallocating resources to strengthen our endeavors in AR advertising and to elevate the fundamental AR experiences provided to Snapchat users."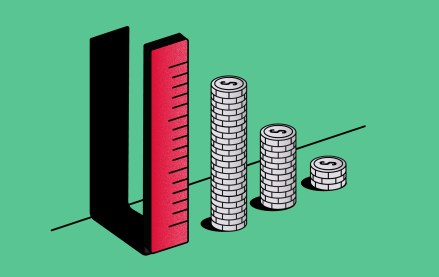 September 29, 2023 • 4 min read
•
•
In Q4 of this year, Activision Blizzard Media is launching in beta a new measurement tool dubbed the Attention Measurement Scorecard. The goal: to raise brands' and marketers' confidence in in-game advertising.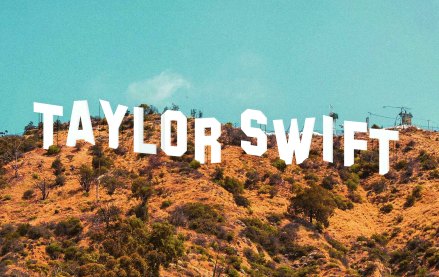 September 29, 2023 • 4 min read
•
•
The concert film will likely help build on cinema advertising's momentum after Barbenheimer.