Marketing Briefing: What will be the top marketing and advertising trends in 2023?
January 3, 2023 • 7 min read
•
•
Ivy Liu
This Marketing Briefing covers the latest in marketing for Digiday+ members and is distributed over email every Tuesday at 10 a.m. ET. More from the series →
We ended 2022 with a round-up of top marketing and advertising trends for the year. To kick off 2023, we're doing something similar, albeit a slightly different: We've asked folks what they expect the trends will be for 2023.
The results are a mix of some things that were popular last year and some new trends. Read on to see marketers' and agency executives' predictions for the top trends in the new year.
Authenticity over perfection – whatever that means
The way that brands create content for social channels has shifted with the rise of TikTok and the push to focus on Gen Z. That means brands — and influencers — are moving away from a perfectly curated Instagram post to a seemingly more authentic TikTok video.
"There has been a rise in backlash against 'perfection' on social media over the last few years," said Katy Tenerovich, director of social strategy at Carmichael Lynch. "People are demanding authenticity, but even so that word lacks authority. Brands and agencies need to start tapping into this and stop spending absorbent resources on producing perfection that consumers don't relate to."
The kind of competition marketers are up against when it comes to consumer attention has also changed the game, and will continue to do so in 2023. "Today's audiences are tuning out Hollywood-quality content because they are content creators themselves," said Tenerovich. "They want to see and engage with things that look like they made it themselves. Marketers used to have to compete with other brands and the entertainment industry for space and attention. Now they have to compete with every single person with a social media account."
TikTok as a search engine
Marketers and agency execs expect TikTok to continue to rise in 2023. That's certainly a carry-over trend from 2022, but marketers say the approach to TikTok may change in the new year as they seek to find ways to master search on the platform.
"It finally clicked to me how well search works on TikTok and how valuable that is," said Victoria Vaynberg, CMO of Zola, when asked about her marketing New Year's resolutions for the brand.
Douglas Brundage, founder and CEO of creative consultancy Kingsland added on, saying, "Gen Z routinely cites TikTok as their favorite app, and it's usurping Google as the go-to search engine for the world's youth." This makes marketers' desire to master search on the platform logical. However, the increased scrutiny of TikTok by the government may make achieving this tricky, especially if the app is outright banned.
"Spending will continue to increase on TikTok because the product is incredible," said Brundage. "It simply seems to work better every day at generating leads, increasing revenue and building community for brands. However, the U.S. and Western European governments continue to increase their scrutiny of the platform, and it could all come to a head in 2023. Legislation in the U.S. is already heating up again from some states banning the app on government employees' phones to the 'ANTI-SOCIAL CCP Act,' a bipartisan bill to outright ban TikTok."
Should the legislative threat prove moot, marketers and agency execs expect that an "always-on" approach to content for TikTok will become common.
"We're also going to see brands digging deeper into their brand presence here and moving from campaigns to launching their own channels with always-on programming," said Gabe Gordon, CEO of Reach Agency. "This shift is a sign of the platform's effective algorithm — grounded in user interest versus creator/influencer follower base — being able to deliver the right content to niche, targeted and passionate audiences."
Ripple effects of economic uncertainty
Marketers and agency execs have spent the last few months (and years) navigating economic uncertainty and a looming recession. Many believe a recession will actually hit in 2023. The ripple effects of that will be continued flexibility built into ad planning as well as marketers looking to cut costs and prove out effectiveness to CFOs. That will mean lots of tried and true spending.
"With the looming recession, there will be more emphasis on tried and true like search, Instagram and Facebook," said Grace Teng, Chief Media Officer at Scale by Zambezi, the agency's media arm. "Advertisers are asking to tie media to ROI so anything that can show movement towards results will be emphasized."
Teng continued: "Online video will continue to grow as the SVODs become AVODs. Also, people are back out so OOH and cinema will continue to increase compared to 2021 and 2022."
Aside from spending shifts, some expect the ripple effects of the economy to impact CMO positions, possibly making the fractional CMO — a role that's gained traction in recent months — more popular.
"The biggest thing on brands marketers' minds for 2023 is recession planning, there's no way around it," said Joseph Saroufim, head of creative at Wheelhouse Labs. "With more brands exploring cost-cutting measures and the constantly revolving door of CMOs, I think that more brands will explore fractional CMOs to help guide their marketing efforts. Fractional CMOs offer objectivity, fresh thinking and a willingness to shake things up without an exorbitant price tag."
Whatever happens, the unusual state of the economy will prove difficult for marketers to manage, as the previous trend forecasts haven't been as reliable through this downturn.
"The unusual economic environment will continue to require a watchful eye as it relates to investment, pricing and consumer sentiment in general," said Lachlan Badenoch, Chief Strategy Officer and senior partner at Carmichael Lynch. "Regardless of whether we technically just avoid or enter a recession, it will be atypical."
"Employment is high and consumer cash flow (spending power) is likely to rise through the year," Badenoch added. "The nuances will vary, but more than even with past recessions the brand winners will be those spending cleverly but ultimately spending more relative to their market share than the competition."
3 Questions with Christena Garduno, CEO of Media Culture, a multichannel brand response media agency
What have you heard from your end about the topic of the recession and how are you talking to clients about it?
The economic and global situation is fragile. From global instability to the economic downturn to climate catastrophe, advertising must engage customers in a manner relevant to their daily lives. Smart marketers recognize that to succeed, campaigns must naturally resonate with viewers to get results.
Why do you think out-of-home has become more popular while we've been dealing with economic uncertainty?
OOH allows companies to maintain a consistent presence in the real world and gives unique options to engage target consumers. The greatest approach to spending money in a recessionary market is to invest in activities that cost-effectively engage customers and foster long-term loyalty and trust. Investing in OOH strategies may increase ad spending even during a recession since OOH advertising is much less expensive while still generating valuable consumer data and conversion rates.
Thoughts on direct-to-consumer brands using TikTok for holiday campaigns this year?
DTC brands communicate directly with customers through social media, create and enhance their goods based on ongoing customer input, and depend on exceptional customer service to advertise their value. TikTok is advantageous for direct-to-consumer marketers since it is currently one of the most popular social media platforms. The platform is rapidly expanding. To stand out in a sea of promotional material, direct-to-consumer [brands] need a distinctive marketing approach that speaks to their customers' ambitions. Influencers on TikTok might be a hidden weapon for boosting Christmas ads and skyrocketing sales. — Julian Cannon
By the numbers
Since the advent of Apple's iOS 14 and Google's threat to crumble the third-party cookie, marketers have been kept on their toes as data privacy regulations have gotten more assertive. Next year will be more of the same: Going into 2023, app marketers cite privacy as their top concern, according to a new report from growth acceleration platform Liftoff. More key details from the report below:
43% cite the industry shift toward being more privacy-first as their top challenge of the past year and clearly the biggest hurdle to overcome in 2023.
58% of marketers said they felt positive or neutral about the industry, versus 42% who said they had a negative outlook.
52% of respondents said they plan to increase their overall ad budget, and only 12% expect to reduce it in the coming year. — Kimeko McCoy
Quote of the week
"When I talk to our clients they're certainly preparing to pull money. The questions we get asked revolve around things like 'what would be the triggers for money back,' 'where would I redirect it,' and 'what are the best practices for advertising in a recession.' That said, my sense is that Q4 has been pretty solid so far, and depending on how the year wraps up will determine (to a degree) how ad spending shapes up for next year."
— Eric Schmitt, senior director analyst at Gartner, when asked about the decoupling of advertising from the economy and the ad recession's biggest misconceptions
What we've covered
https://digiday.com/?p=481372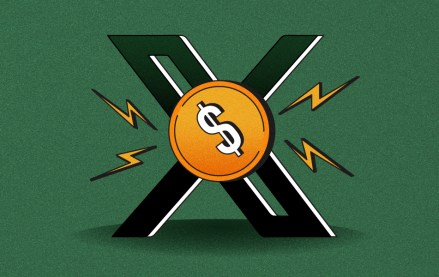 December 4, 2023 • 4 min read
Less competition for ad inventory means lower prices, but at the cost of associating with a platform facing ethical challenges.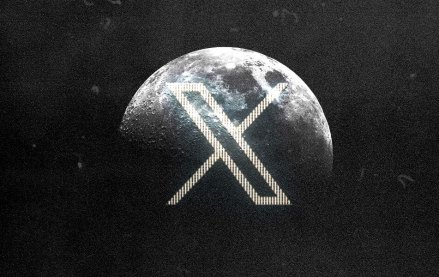 November 30, 2023 • 4 min read
In the packed DealBook conference in New York yesterday, owner Elon Musk bluntly told them to shove it.
November 30, 2023 • 2 min read
WorkTok, or CareerTok, is in full force. Combined, those hashtags on TikTok have over four billion views and it is benefiting Gen Z.