Pumpkin carvings, candy, scary stories and sexy Ebola hazmat suits. Halloween is here. And brands have, for better or worse, taken note. From Oreo to Disney and from Arby's to Pinterest, big companies have offered up their tricks and treats.
Here's a list of 13 cool Halloween campaigns:
Oreo
While last year Oreo celebrated popular Halloween horror movies by recreating them on Vine, this year, the cookie brand is partnering with agency 360i on the "Laboratorium," short movies from a Tim Burton-esque laboratory. Oreo is employing stop-motion animation and using fun set designs to perform experiments on Oreo cookies and create "nomsters," inspired by popular Halloween monsters, that are being unleashed on its social channels.
The creative kicked off on Monday, and the "nomsters" can be found on Oreo's Facebook, Twitter and Instagram accounts. What's more, fans can also name the "nomsters," and the best names will be made into custom digital content by Oreo.
Sour Patch Kids
The Mondelez brand is launching a multi-media Instagram activation with fun, narrative Halloween videos today. There are nine at 15 seconds each, featuring nine different haunted house stories and starring the sour patch candy animals. The campaign is centered on Instagram, but the brand is cross-promoting and using paid media support on other platforms such as Facebook and Twitter as well. 

The videos are designed to captivate the its largely teenaged audience with relevant content and the brand is also making sure it engages with this base by leveraging the now-forgotten "Instagram Direct" tool to deliver #SPKsour tricks and #SPKsweet treats in the form of content to users who request it.
Disney  
Who is more creepy than Disney's villains? The media giant has come out with its own rendition of One Republic's hit song "Chasing Stars," featuring some of its most celebrated villains including Scar, Cruella De Vil, Maleficent and Jafar. Watch the video, which has been view nearly a million times in three days, as they battle it out in song and dance to see who's the most evil among them after all.

Arby's
The restaurant chain isn't running a special campaign, but seems to have mastered the delicate balance of participating in a social conversation.      
If you're not getting bacon, you're doing Halloween wrong. #TrickOrMeathttps://t.co/iI7n4qQQw7 — Arby's (@Arbys) October 28, 2014
The brand is running the hashtag #trickormeat in the run-up to Halloween, offering free bacon to anyone that uses it. It has also come out with a video which shows bacon being the necessary addition to every dish, as well as one which shows a skeleton gobble some up.
Dos Equis
For Halloween, the beer-maker has invited its fans to a virtual reality Masquerade in the company of The Most Interesting Man in the World. The company has released two new interactive digital experiences with Oculus Rift and will be taking them to bars across the U.S. 

The brand has also created a parallel experience online, with an interactive digital video that lets them help The Most Interesting Man find his "little black book," in a choose-your-own-adventure style narrative. Fans are also being encouraged to share their Halloween photos on Instagram using the hashtag #XXMasquerade or upload them to XXMasquerade.com, for a chance to go to a real-life "Grand Masquerade" in New Orleans next month.
Metro Trains, Melbourne, Australia
The rail safety public service announcement campaign "Dumb Ways to Die" went viral for Metro Trains in Melbourne, Australia, in 2012. This Halloween, Metro Trains has doubled down the form of three interactive videos. The first one asks users to pick "trick" or "treat" and depending upon the selection, launches another video showing the user his or her fate.

Universal Studios
Universal Studios became the first brand to use sponsored advertising on Snapchat to unveil this 20-second trailer for its upcoming horror movie Ouija recently. It took several users by surprise — or rather fright — but accomplished what the studio was going for: Buzz among the target demographic.

Target
Target too is celebrating Halloween on Instagram with a virtual trick-or-treat experience. Using Instagram's picture-tagging feature to create a fictional neighborhood called "Halloween Hills," it's giving users a choice. Each image has two tags – a trick and a treat – which take users to different profiles upon tapping. The "treats" link to Halloween-themed recipes, while the "tricks" lead users to fun, do-it-yourself projects. The campaign is being extended to Pinterest and its own blog as well.
Capital One
Capital One has created a servicey Vine video with a Halloween-themed tip on how to preserve pumpkins. It shared the clip on Twitter and other platforms as part of its "Halloween Hacks" campaign.

Slim Jim
When you think of Halloween, chances are rendered meat jerky isn't the first thing that comes to mind. But Slim Jim has snapped into Halloween with three videos promoting its snacks. The clips are inspired by three famous Hollywood horror films including Paranormal Activity, Saw and Scream and feature elements from the films and all put forth the message that Slim Jim is "the most killer snack" for Halloween.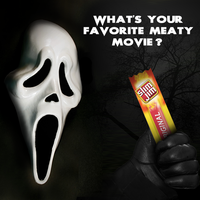 Pinterest
For those of you still looking for last-minute costume ideas, Pinterest has you covered. The photo-sharing platform has partnered with several  brands including Marvel Entertainment, BuzzFeed, College Humor, Funny or Die and Michelle Phan to launch its new editorial product, "Pin Picks," with a Halloween do-it-yourself costume theme.  
In addition to sharing ideas, the platform is also encouraging its users to engage with it, asking them to share their ideas on Instagram or Twitter with the hashtag #costumepinspiration.
Jose Cuervo Cinge
The tequila-maker has published an original horror-themed graphic novel in partnership with McCann just in time for Halloween. "The Drifter: Red Moon Over Baja" is the hilariously terrifying tale of an unnamed loner who wanders into a sleepy desert town with a sinister secret. 


The brand has been unfolding the story exclusively on Instagram one frame each day. The 9th frame is timed for Halloween, and reveals a spooky secret. Fans can also engage and be randomly integrated into the story, by sharing a selfie with the hashtag #CingeMyFace.
R.L. Stine
..Yes, he ate the sandwich. If only I could have stopped him. Now the creatures are biting holes in his stomach…

— R.L. Stine (@RL_Stine) October 29, 2014
Every 90s kid's favorite horror genre author and R.L. Stine took to Twitter and decided to live-tweet an entire short horror story yesterday, giving everyone goosebumps one more time. Through a series of tweets of 140 characters or less, the writer narrated the story of "What's in My Sandwich," pleasantly surprising all and going viral on social media.
https://digiday.com/?p=93459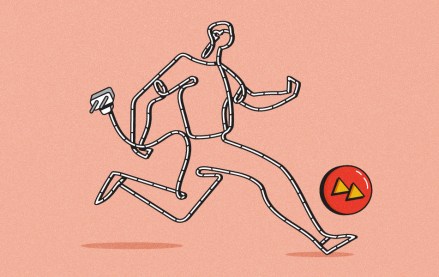 September 22, 2023 • 4 min read
Women's sports are having a moment. Brands, media companies and agencies are looking to get in on the action.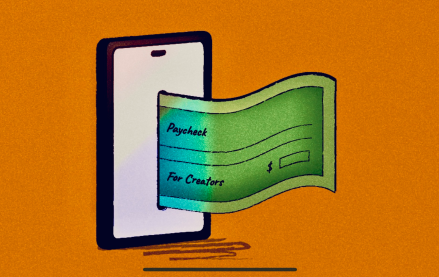 September 22, 2023 • 6 min read
The Hollywood strikes were supposed to be a game changer for many of them, but the situation hasn't quite lived up to the hype.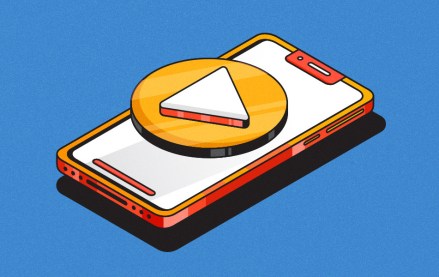 September 22, 2023 • 5 min read
Given the rise of short-form video, agencies that focus on the format, rather than specific platform expertise, will reap the rewards.