Magic Leap's marketing strategy focuses on developers, but brands are advocating through experiential
September 4, 2018 • 4 min read
•
•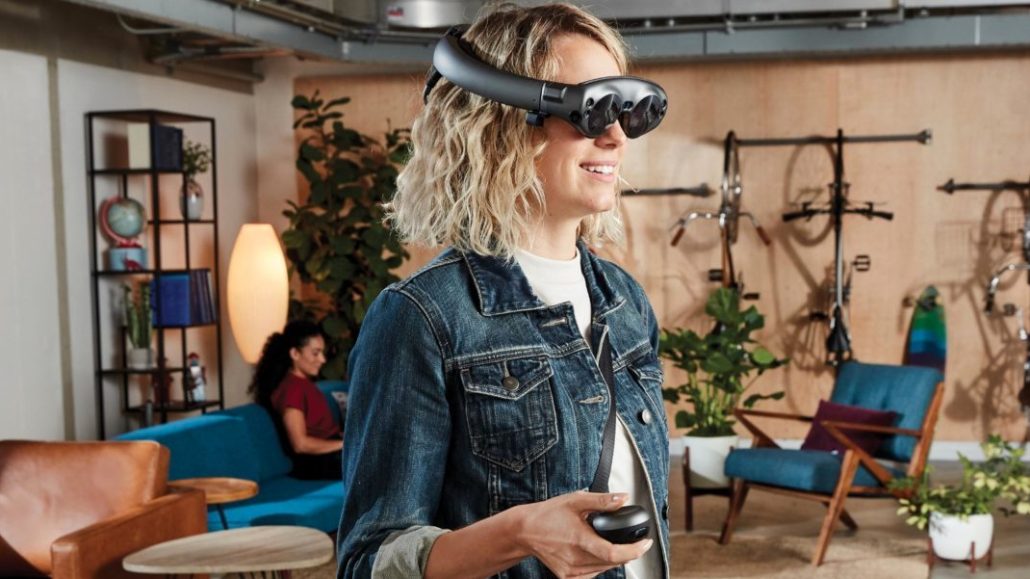 Magic Leap, the mixed reality startup hyped and incessantly joked about by Silicon Valley types, released its first product on Aug. 8 after years of secrecy. Cue the brand activations.
On Labor Day weekend, BET's "Theatre of Bobby Brown" art installation in Atlanta incorporated Magic Leap into the experience. While standing in line, guests were invited to put on the headset and see a virtual Bobby Brown. A golden record then appeared and users could "put their finger on it" to spin it and play a Bobby Brown song.
"We reimagined the line and what people could do while waiting to enter the experience. Technology is redefining how brands find and use their voice so we decided to use Magic Leap to add a dimension to captivate audiences via mixed reality even before entering the installation," said Tricia Clarke-Stone, CEO of WP Narrative.
Magic Leap, the company, wasn't involved. WP Narrative, the branding and content agency behind the installation, had put themselves on the waitlist for the product, and for $2,295, the agency secured its own this month. The team said they haven't seen any other brands using the technology yet, and certainly not beside a 30-foot Bobby Brown head.
For Magic Leap, any brand activation is free publicity for its product. Though, that may not be great for a product that's still in its early days. Unlike Snap's Spectacles which are intended for any Snapchat user or recent VR headsets that come with a bunch of different games, Magic Leap doesn't have much to offer so it's been keeping its marketing strategy small and focused, with an emphasis on developers.
"Over the last two years I've been here, the focus has been orienting around a mission that our creator community would want to be a part of. Now that we've launched, our whole focus is on engaging and empowering developers, builders and other creators," said Brenda Freeman, Magic Leap's chief marketing officer. "Our mission is tied to a broader and more optimistic view of where technology can take us. We're not focused on the next quarter, but the next quarter century, opening up a whole new world of how the digital world can seamlessly interact with our physical reality."
Meanwhile, Magic Leap gave a handful of reporters early access to its first device. In their reviews, the journalists were unimpressed, for the most part. The Verge's Adi Robertson wrote, "It's not the kind of revolutionary (or downright magical) advance that Magic Leap has teased for years." Washington Post's Geoffrey Fowler wrote in his unauthorized review, "Right now, Magic Leap isn't even a very good parlor trick."
Outside of the tech reporter bubble, others in the developer community have praised the device. Cathy Hackl, futurist at You Are Here Labs and co-author of "Marketing New Realities: An Introduction to VR & AR Marketing Branding and Communications," said it's the best augmented reality, mixed reality device on the market. Hackl said she found it to be more comfortable than Microsoft's HoloLens and has a wider field of view.
But Magic Leap is not for every consumer with $2,295 to spare. That doesn't prevent brands from experimenting. Wayfair lets Magic Leap users place virtual furniture in front of them. The National Basketball Association created an app for Magic Leap featuring Lebron James dunking in front of the user.
"If there's one uniting theme around the folks we're working with, like Wayfair, the NBA and many other brands, it's a desire and a focus on disrupting their respective categories," Freeman said.
The NBA has bigger plans for the headset beyond its current app.
"Eventually, the game could be available streaming on your coffee table as though you were a giant looking into the arena from above," Jeff Marsilio, the NBA's senior vice president of global media distribution, told Recode earlier this year.
Still, some users are just happy with seeing flying whales.
WOW ML1! You never cease to amaze me! Beautiful!!! Thank you! #MagicLeap #FlyingWhales #FreeYourMind pic.twitter.com/XkX1w1WJcM

— DarcioB (@darciob) August 31, 2018
For now, Magic Leap has been catering its marketing to its early users. That focus on customer service included working with Enjoy, a startup founded by Apple's former retail head Ron Johnson that provides specialists to visit purchasers' homes and help with setup.
"The way they deliver the headset is some of the best marketing I've seen. Instead of someone purchasing a box and trying to figure out on their own, this really impressed me and has created very positive word of mouth in the industry," Hackl said.
More consumers will have a chance to experience Magic Leap once they appear in AT&T stores in the future. The startup signed a deal with AT&T to be the exclusive wireless distributor of the device.
"We want to build brand love by empowering people to experiment right now, even as we also build relationships oriented toward higher-level objectives and longer-term opportunities. We need amazing creators with vision and ambition to take this journey with us, and AT&T is a perfect example of a partner who will help us build," Freeman said.
To continue its work with this community, Magic Leap will host a conference in Los Angeles in October.
https://digiday.com/?p=301428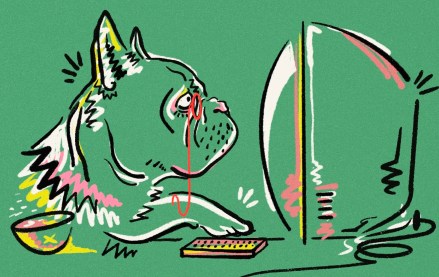 October 2, 2023 • 7 min read
•
•
When it comes to agencies, both of Meta's older sibling social media platforms may be past their primes.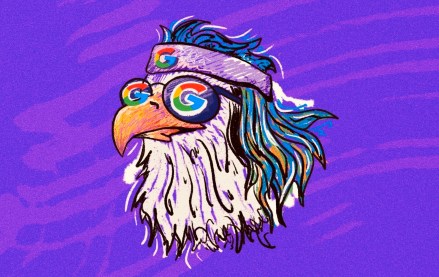 October 2, 2023 • 3 min read
•
•
The legal battle sees Apple and Google et al attempt to conceal their inner workings, developments that mirror the experience of their media customers.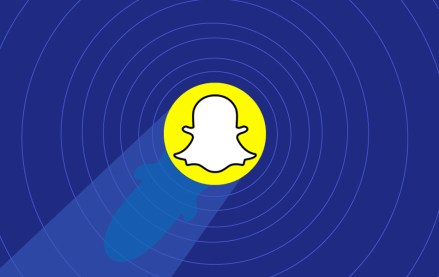 September 29, 2023 • 3 min read
•
•
"We are not diminishing the importance of AR," he said. "In fact, we are strategically reallocating resources to strengthen our endeavors in AR advertising and to elevate the fundamental AR experiences provided to Snapchat users."