You know when your Instagram feed lights up with a million photos of an event that all your friends are simultaneously attending and photographing and posting? Well, that's the type of flash mob experience clothing retailer Madewell wanted to recreate in its recent "Flashtagram" campaign — a photo takeover of Instagram featuring Madewell jeans.
"Since denim is at the core of our brand identity and we have such great relationship with our favorite Instagrammers, it seemed like a no brainer to marry the two," said Somsack Sikhounmuong, the head of design for Madewell. "From there, the Flashtagram was born."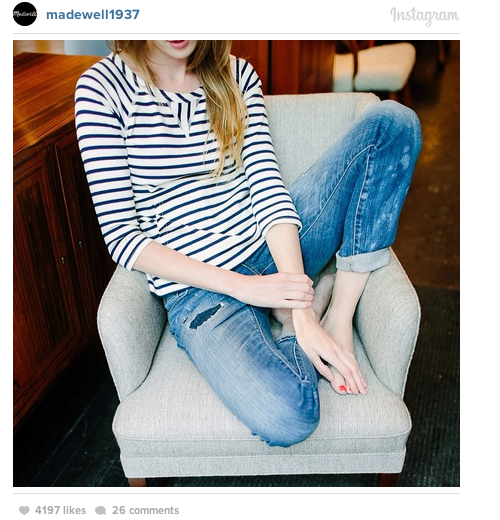 At noon on last  Friday, a group of 500 Madewell employees, bloggers, and editors from Allure, NYLON, Elle, Marie Claire, among others, posted their best denim shots with the hashtags #denimmadewell and #flashtagram.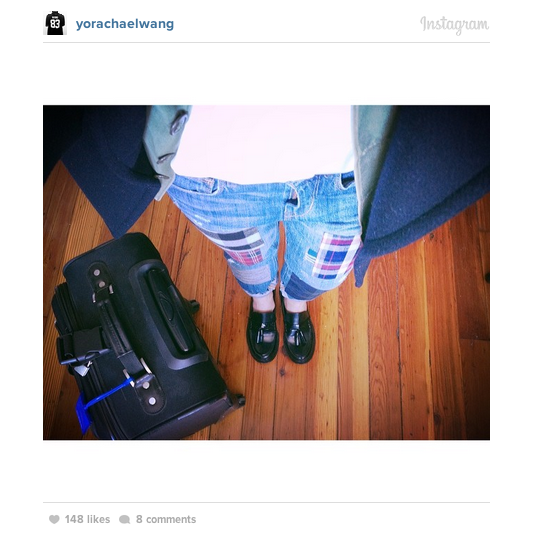 The result was more than 1,600 posts to the #denimmadewell hashtag, more than 160,000 likes from the posts on Friday, and 8.50 million impressions in total. Madewell's Instagram account has 151,000 followers.
This is the first campaign effort by the retailer on Instagram. Other than gifting a few pairs of denim, none of the campaign was paid. The effort is reminiscent of a similar takeover by Uniqlo on Pinterest two years ago, though the Uniqlo campaign was internal-only.
It must be noted, however, that not everyone was thrilled by being inundated with denim:
Oh boy. Let's never do that again. #denimmadewell #flashtagram

— Kate Smith (@katewordsmith) February 14, 2014