Within Mickey Drexler's affordable-prep empire, Madewell has become the diamond within the J.Crew rough. The denim-driven division that attracts a younger, more casual demographic outperformed its parent retailer in 2014, which CEO Drexler announced during Wednesday's earnings call.
J.Crew is struggling with decreasing sales (the company's annual revenue dropped by 2 percent last year), but Madewell is forging ahead – Drexler said he plans to open 15 more stores in 2015, bringing the total number of outlets to 100.
But it hasn't been overnight success for the denim-and-plaid retailer: Madewell was launched under the J.Crew umbrella in 2006. Now, as the brand gears up for a big year, here's how Madewell is utilizing social strategy, its namesake heritage and smart partnerships to become a powerful brand in its own right. 
Zero in on a specific social target.
On the top social platforms, Madewell's follower counts pale in comparison to J.Crew's, but numbers don't tell the entire story. Madewell's sharp demographic focus makes it one of the strongest brands on social.
"They've got a lovely and appropriate feeling of being authentic and extremely modern at the same time – it's simple and aspirational," said Ruth Bernstein, co-founder of YARD. "They're leveraging Instagram especially well, and it's thanks to their focus."
According to Bernstein, the brand appeals to the "modern city girl who has that easy tomboy chic about her," and that girl is recognized not just on Instagram, but across all of Madewell's social platforms, as well as its website.
"Madewell has done a really good job of clearly defining their lifestyle," said Jodi Sweetbaum, president and managing director of LLOYD&CO.
"The minute you get to the website, not only are you seeing the products, but you're getting a sense of the girl."
J.Crew, meanwhile, must appeal to a much broader demo in both age and gender, and Sweetbaum notes that while a Madewell girl likely shops at J.Crew, the J.Crew woman (or man) doesn't likely shop at Madewell.
Hit the sweet spot of brand heritage.
Madewell's brand today has been forged over the past decade out of pseudo-authenticity. A BuzzFeed essay, "How Madewell Bought and Sold My Family History," tells the story of the original Madewell, a homegrown New England company that made industrial apparel. That Madewell hasn't existed for decades – it was founded in 1937 and shut down in the 1980s – but today's trendy apparel store capitalizes off its name, which Drexler purchased in 2004.
Today, just such a brand – one with a story that wasn't cooked up in a marketing meeting – is at an advantage. Krista Garcia, an analyst at eMarketer, said room was made in the millennial market for Madewell after the top brands of the late 2000s peaked.
"Urban Outfitters became a mall store, and American Apparel feels sleazy," Garcia said. "They have a false feeling now, whereas Madewell feels authentic."
Drexler knows the feeling. In February, he told the New York Times that he "loved the vintage-ness" of Madewell, and that he feels "like it's been around forever."
Bernstein pointed out that despite its authentic roots, Madewell doesn't come with the baggage that some heritage brands have: millennials who (negatively) associate a heritage brand with their parents or grandparents.
"[Madewell] was almost frozen in time, acquired then reintroduced," said Bernstein.
That trajectory hits a sweet spot for an apparel company appealing to a younger demographic. Madewell certainly hasn't been around forever – not in its current iteration – but does it matter? Not when overall sales have jumped 35 percent in 2014 for a total annual revenue of $245.3 million.
Build slowly and intentionally.
A topic of discussion during Drexler's earnings call was the seemingly endless sales that the J.Crew brand pushes out. ("She's loyal as hell until we go wrong, then she wants it on sale," he said of his customer on Wednesday.)
No smart shopper actively dislikes a good sale, but there comes a tipping point where it stops making sense to buy anything at full price from a retailer. "J.Crew – and it's not just J.Crew – is training their customer to wait for the sale," said Bernstein. "Madewell's product is less available, and therefore more special. Through its collections and partnerships, it's not as broad. It's building momentum."
Already this year, Madewell joined a slew of other brands, like TopShop, when Nordstrom released an in-store line of its offerings, and in February, Net-a-Porter announced it would be peddling Madewell products across seas to the U.K., its first foray into the global market. 
Madewell's recent success in the mainstream can be attributed to a slow, intentional build (and a 2011 collaboration with fashion It-girl Alexa Chung). Drexler saw a long-term investment in Madewell, and that pays off, according to Bernstein.
"It means they didn't grow too fast, too soon," she said. "Not all retail concepts have given that slow burn investment to build, but it's smart."
https://digiday.com/?p=111517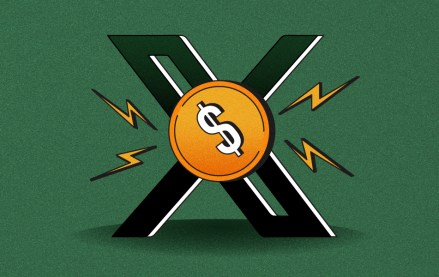 December 4, 2023 • 4 min read
Less competition for ad inventory means lower prices, but at the cost of associating with a platform facing ethical challenges.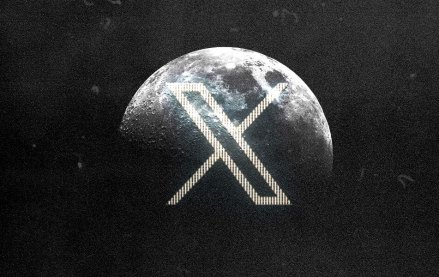 November 30, 2023 • 4 min read
In the packed DealBook conference in New York yesterday, owner Elon Musk bluntly told them to shove it.
November 30, 2023 • 2 min read
WorkTok, or CareerTok, is in full force. Combined, those hashtags on TikTok have over four billion views and it is benefiting Gen Z.