Luxury fashion's slowly coming around to plus sizes
September 14, 2016 • 7 min read
•
•
This article is from Pulse, Digiday's quarterly print magazine about the modernization of media. This is a peek at the third issue, which focuses on the current state and future potential of video. To receive the full 80-page issue and subscribe to a year of Pulse, visit pulse.digiday.com.
Fashion designer Prabal Gurung was sitting in a taxi on his way to a Victoria's Secret show last November when a bus roared past. The advertising on the bus — Lane Bryant's "I'm No Angel Campaign," — turned out to be the answer to a question he'd had for two years.
"I wanted plus size to be a big part of my brand's DNA. I was thinking, 'How the hell am I going to do this on my own? Do I launch it?' and when I saw the bus it really hit me: that's my answer."
It took less than a year for the two brands to announce a plus size partnership. Gurung, who regularly cuts up to a size 22 but struggles to sell them to stores, was Lane Bryant's fifth partnership with a luxury designer.
Gurung is unique in that he's one of the few luxury designers devoted to luxury plus size fashion, a market that is growing year on year. Increasingly, many women are complaining mass-market retailers lack variety and don't sell clothes they want to wear. Yet calls for high-end designers to step into the space appear to be falling on deaf ears. The reasons why there's reluctance is also unclear, with many luxury labels refusing to talk about about the topic.
The plus size market for women's clothing is estimated to be worth $20.4 billion this year, up from $17.4 billion in 2013, according to market research company NPD. And that figure is likely to continue to grow, with the percentage of 13 to 17 year old girls buying plus size clothing almost doubling in the past four years, from 19 percent in 2012 to 34 percent this year, according to NPD. The term "plus size," is widely thought to be above a size 12 or 14.
There are a number of contemporary brands that specialize in larger sizes, like online retailer Eloquii and Lane Bryant, but when it comes to luxury brands, the selection and range of larger items is much smaller, and many designers don't go past a size 12 or 14.
There are a few exceptions, of course. Designer Michael Kors has three lines which cater to the plus size market, two that go up to a size 16, or XL, and the third up to a size 24. Luxury Italian knitwear brand Missoni also cuts up to a size 16, while Marc Jacobs and Valentino stop at size 14. Burberry confirmed it does not offer plus sizes and it also declined to comment on past rumours of a plus size collaboration with British singer Adele.
Social media paves the way for change.
Typically, high fashion is centered around sample sizes of zero to two, with the majority of models in campaigns, runway shows and ads, chosen for their height and slender builds.
But social media is giving power and a voice to people who want to see change, and to some extent, it's working.
In February, Sports Illustrated featured model Ashley Graham, who's a size 16, on the cover of its 2016 Swimsuit edition. Four months later, Ghostbusters actress Leslie Jones tweeted that no designers wanted to dress her for movie premier. Luxury designer Christian Siriano tweeted back saying he would. The result of both situations put the conversation around plus size front and center. Siriano, widely praised for dressing Jones, was quick to respond it shouldn't be exceptional to work with people who aren't sample size. "Congrats aren't in order, a change is," his Facebook comment read.
Data shows the conversation on the issue is growing. Over the past six months, the term "plus size" was mentioned 2.9 million times across Twitter, Facebook and Instagram, among other platforms, according to social analytics firm NetBase.
Toni Box, senior director of social and content at PMX Agency, said of the Facebook posts, Tweets and Instagram comments that included "fashion" and "plus size," 63 percent were negative and in response to how a plus size women was defined. The comments that mentioned "luxury" and "plus size" together, which only accounted for one percent of the total comments, were all negative, and focused on calling out luxury brands who are not making larger sizes.
"Judging by the data, it seems that the luxury space, to some extent, still excludes plus size," she said.
"The issue is that most designers design because they love fashion and creativity, and not necessarily to solve a problem or answer a market need," said Shira Sue Carmi, founder of the business management firm, the Launch Collective. It's this thinking and design process that's holding luxury designers from entering this space, as well as their experiences with fashion magazines and runway photos which are centered around an idea of a "fictionalized" woman, not one whose body needs to be addressed and flattered, she said. "You only need to look at designer sketches to see how most of them think about clothing and bodies."
Steps to solving the problem.
Two thirds of America's female population wears a size 12 or larger, but luxury designers are largely ignoring those figures, says Lane Bryant's CEO Brian Beitler. "The high end market is gaining curiosity, but I wouldn't tell you high end is running into a curvy customer space."
The brand's collaborations with luxury designers including Isabel Toledo, who designed Michelle Obama's 2009 inauguration outfit, and Christian Siriano, is just one example of retailers and designers trying to increase the options of high end fashion for the plus size market. The collaboration with Gurung, which is due to hit shelves next March, will also be priced lower than his typical collections, ranging from $48 for a t-shirt and $398 for a leather jacket.
Gurung is outspoken and critical of how slow the luxury fashion industry is to change. He said when he offers up to a size 22, retail and department store buyers rarely take the size. But he doesn't lay all the blame with them. "Retailers are all trying to figure it out, they have logistics and it's unfair to tell them they're not changing fast enough."
What's next.
Social media has been a catalyst for conversation, but Gurung believes the biggest driver of change will happen through small boutiques, and he thinks that's where conversations need to start happening. He said his brand is launching e-commerce later in the year, but declined to give any details as to whether plus size pieces would be readily available.
Smaller retailers have the advantage of being on the shop floor with customers and knowing what they want and need, said Dawn Klohs, one of the owners of A'maree's, a duo of small California-based clothing boutiques. "Department store buyers are not on the floor with their customers. There's a disconnect," Klohs said. She stocks high end designers including Peter Cohen, Valentina Kova and Arts and Science, up to sizes XXL, or size 16. "A lot of people create larger sizes, but it's not what a larger size wants to wear."
Brand reps need to shift their thinking too, Klohs added. Many reps will tell her size 12 and 14 will be too large when she requests them and her buyers have to reinforce their customers want them. "We're like, 'No, you don't understand we need that size.' A lot of people don't think that way," she said.
The fashion trends forecaster, WGSN, said acceptance towards plus size models and fashion has seen some major turning points this year, noting the increasing number of Lane Bryant partnerships, Ashley Graham's appearance in Sports Illustrated, and plus-size model Candice Huffine's appearance in designer Sophie Theallet's Spring 2016 show. "The plus size market is definitely on the verge of another revolution," said Lourdes Linares, WGSN's West Coast editor.
From Gurung's perspective the conversation has started, but it still has a long way to go.
"The conversation should no longer be, 'X, Y, Z is doing it','" he said. "It should be, 'Why isn't everyone doing it?'" Still, he's optimistic that winning over the small boutiques is the first step. "Big changes happen in small places."
If you enjoyed this sneak peek at the video issue of Pulse Magazine, get your yearly subscription here.
https://digiday.com/?p=198103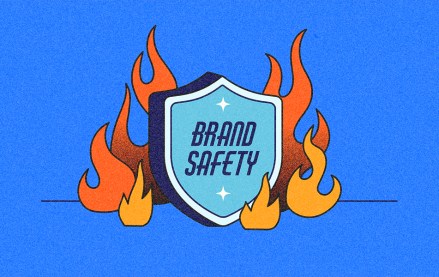 November 28, 2023 • 6 min read
"Major brands' search ads can appear on piracy, pornographic and sanctioned websites," research claims.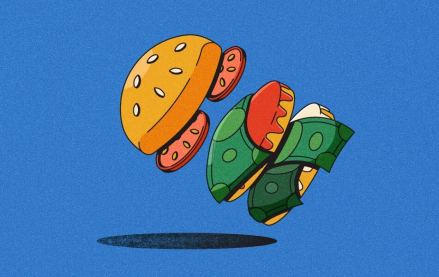 November 28, 2023 • 6 min read
As more influencers look to get into food content creation, brand opportunities are following.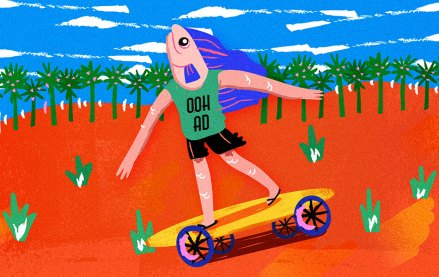 November 28, 2023 • 7 min read
As major marketers like Maybelline experiment with faux OOH, more marketers are open to the idea.