'Lucky doesn't happen by accident': Brandless' Tina Sharkey on finding opportunities
December 21, 2017 • 3 min read
•
•
Tina Sharkey, co-founder and CEO of Brandless, thought she would follow in her mother's footsteps and run a fashion company. But after graduation, her plans changed — thanks to her mother. On this week's Starting Out, Sharkey talks about growing up in a business setting around her mother and an informational interview that changed her career path.
Subscribe: iTunes | Google Play | Stitcher | RSS
I grew up in New York. Both of my parents worked. When I went to high school in Manhattan, I would go take the subway up from Stuyvesant High School to my mom's showroom. At the time, she was the president of Anne Klein and then Perry Ellis America. My mom used to say that you can sit in on any meeting as long as you speak only when spoken to. Sometimes I got to sit in with presidents, general merchandise managers or buyers from stores all over the country. Or I got to sit in on design and planning meetings. So, I definitely grew up where business, entrepreneurship and company running, building and creativity were regular conversations at every table — breakfast, lunch and dinner.
I graduated college assuming that I would run a fashion company. There was not even a question in my mind until a really interesting turn happened.
My mom set up a bunch of informational interviews for me. They were presidents and CEOs of different companies. One of them was with Tomio Taki, who owned a bunch of fashion companies like Anne Klein and Donna Karan. His assistant showed me into his office, and he had not come in yet. I sat there, and I was just staring at the things behind his desk. He had a stack of business plans. The name of the companies were written on the spine like a script. One of those business plans, by total coincidence, was a company that I had worked on with two entrepreneurs from Philadelphia [for a class in college]. I had written that business plan, which was a videotaped vending machine company.
So when he walked in and we started the conversation, he said that was a company that he's thinking of investing in with one of his investment partners. I said, if you're considering an investment in the company, I would think twice because there are patent issues. The next day, I met with his partner and went through the plan and explained the strengths, weaknesses and opportunities from my perspective. So he said, "Maybe we should re-evaluate." They hired me.
I always say I'd rather be lucky than smart, but I don't think lucky happens by accident. You have to be aware of your surroundings, be a great listener and tune into opportunities, and be willing to make the advance to start the conversation. There's no question that was luck, but you could replay that scene where I'm sitting there and don't say anything or don't have the courage to challenge the assumption. You have to have a little bit of crazy. Because my mom had cultured it in me to be around successful grown-ups in the course of their business dealings, I became very comfortable with that.
https://digiday.com/?p=268782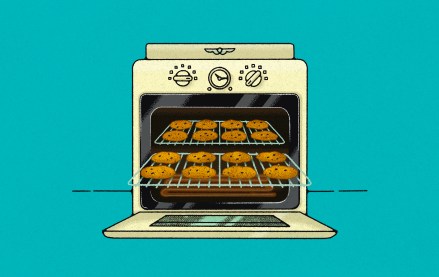 December 11, 2023 • 1 min read
Digiday Programmatic Marketing Summit attendees speak out on why they rate the overall industry's post-cookie readiness so low and what it'll take to raise it.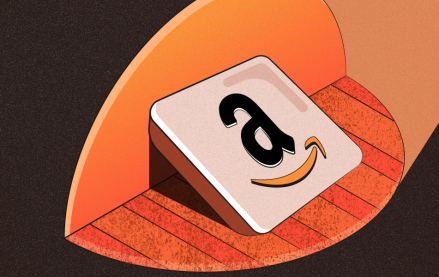 December 11, 2023 • 4 min read
Retail advertising is poised to have its moment, and brands and retailers are upping their marketing spend on Amazon and making the channel a more important part of their holiday plans this year.
December 8, 2023 • 3 min read
For Atlas Creative, expanding into Roblox is not solely a play to scale up. The company believes there are concrete benefits that will come with having a hand in multiple metaverse platforms.