L'Oréal is the latest brand to to bring content-creation in-house, with an in-house studio set to launch at its Canadian headquarters.
The content arm, housed in Montreal, will consist of three people to start, with the mandate to produce real-time, local and shareable content for all of the 35 brands in L'Oréal's Canadian portfolio — including brands like Maybelline and Kiehl's. The "content factory" will pump out everything from how-to videos to make-up tutorials with influencers to social media photos. The effort is a pilot that could spread across the global company to other regions.
"How we're consuming media today is changing," said Ekaterina Dobrokhotova, head of consumer engagement at L'Oréal Canada, who is also at the helm of the project. "There are planned trends and there are unplanned trends — and the way we were set up, we could just not do those unplanned trends."
There is also the question of volume and costs. Brands these days need more content assets produced than ever before, particularly with various versions needed for Facebook, Twitter, Instagram, Snapchat, Pinterest and more platforms. Outsourcing that can become expensive — and result in a slow pace. Dobrokhotova realized the time was right to create an in-house arm, something she'd already tried out in her own basement for her side business of being a magician.
L'Oréal wants to enable its brands to quickly jump in on rising trends that fit with their brands and produce quick content around those trends — apart from working with agencies on their regular planned content.
"Content-creation expertise and know-how needs to be internalized, and being able to have governance over your content helps," she said. "We can add the right context and relevance locally — if a contouring trend is trending in the U.S., the same may not be the trending in Canada."
While some brands continue to outsource their social media presences, L'Oréal's move is emblematic of a broader trend in content marketing where several brands have started doing more and more with content in-house. Marriott, for instance, has invested heavily in its content studio since last year, producing digital publications and videos. Others, such as Chobani and Benefit, also do a significant amount of content production in-house.
"When we drive content-creation internally, we find that our brand voice and positioning are stronger," said Claudia Allwood, director of U.S. digital marketing at Benefit Cosmetics. "We are always listening to our consumers, and we are able to adapt our content based on the real-time trending conversations happening in social media."
L'Oréal is hardly building an in-house agency. In addition to Dobrokhotova, there are two freelancers and each brand's integrated communications teams, consisting of community managers, social media and marketing as well as PR managers on the production. When a brand sees a trending topic, a brief is sent to Dobrokhotova. Photos for social feeds take at most a day, videos a maximum of two days.
In the testing phase, the content factory team created eight how-to videos in one day for L'Oréal's skincare brand Shu Uemura. One of them did especially well, as the brand was able to capitalize on and quickly produce content pegged to the trending search query "How to shape your eyebrows." It amassed over 9,000 views without any paid distribution.
"Video is a big focus for us next year, including YouTube for search-related activities," she said, speaking about the platforms that the studio will focus on. "But Instagram is also one of our biggest platforms, and we need to post on it a lot."
Influencer partnerships will also play a role in pushing the studio forward, helping the different brands in building and maintaining engaged communities. And this is what Dobrokhotova believes will help it scale.
"Local content and influencers vary by country — but if we can show that this model works for us and drives both engagement and sales, it can work in other countries as well," she said.
L'Oréal Canada will also be sharing the key insights it gathers on a corporate level with all brands and other countries so that they can help develop strategies for other markets.
"We know it is a lot of risk, but that's the way to go," she said. "Having a culture where it's OK to fail is the way to innovate; it is what is going to eventually make us competitive."
Homepage Image via Metaphore Design/L'Oréal Canada.
https://digiday.com/?p=144719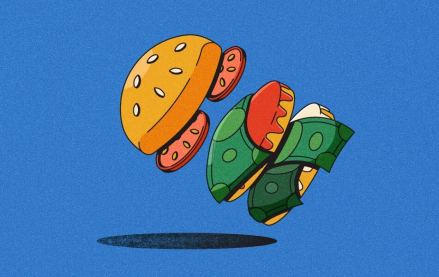 November 28, 2023 • 6 min read
As more influencers look to get into food content creation, brand opportunities are following.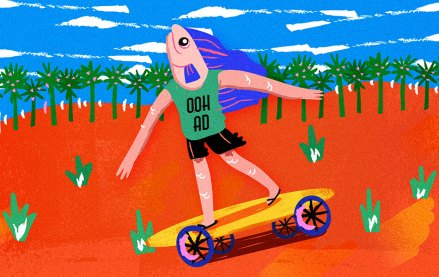 November 28, 2023 • 7 min read
As major marketers like Maybelline experiment with faux OOH, more marketers are open to the idea.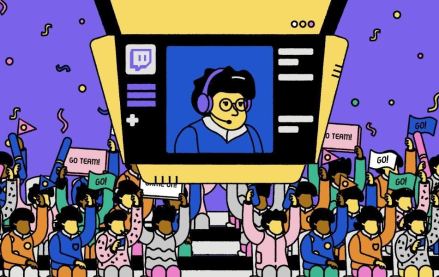 November 28, 2023 • 4 min read
The love affair between Alienware and Team Liquid does not mean that every esports organization is suddenly going to be all-in on wooing the endemic brands they once spurned in 2024. These days, esports organizations' varying level of interest in endemics is a matter of their broader brand identities — which are rapidly diverging.