Lexus tests Foursquare's location data with latest car campaign
May 15, 2018 • 3 min read
•
•
Lexus has been working with Foursquare to drive more people into its dealerships. The luxury car maker has integrated with Foursquare's location-based ad platform Pinpoint to target potential buyers for the 2018 Lexus RXL across mobile phones.
Foursquare launched Pinpoint in 2015 as a way for advertisers to target Foursquare users and nonusers — 150 million devices in the U.S. — with the company's location data as part of its reinvention from just offering consumer apps to being a data business. To make Pinpoint more attractive to advertisers, Foursquare recently integrated with IHS Markit, which includes Polk vehicle ownership insights. Lexus is the first advertiser to work with both data sets.
"We've been familiar with Foursquare as a location technology company for a long time and have been evaluating opportunities to use their unique data in media. When they approached us about their new partnership, it was a clear opportunity for us to take advantage of and test," said MaryJane Kroll, media manager at Lexus.
Location data isn't a brand-new play for Lexus, but the automaker has traditionally relied on regional data to direct people to visit local dealerships. This RXL campaign has looked more broadly at the U.S. market. Lexus launched its Pinpoint campaign, which is still ongoing, in the first quarter of this year.
Lexus is catering its campaign for the RXL to two demographics: the "corporate mom" and the travel enthusiast. Based on anonymized and aggregated location insights, Foursquare can share the shopping habits and other activities of a company's desired customers.
"If someone is spending their time hiking trails and going to lakes, [one creative] may be more interesting for someone with that lifestyle versus someone at going to school or kid stores," said Kimberly Smith, Foursquare's regional director of brand partnerships.
Foursquare launched Pinpoint with Olive Garden, FedEx, Coors Light, AT&T, Jaguar Land Rover and Samsung Galaxy, according to AdExchanger, and has since worked with Wild Turkey and Patrón Spirits. 
With IHS Markit, Pinpoint is offering more specific targeting. IHS Markit matched Foursquare device IDs to households in the U.S. in an "aggregated format, enabling them to enhance their targeting offering. They could easily and quickly define location patterns that indexed higher," said Julie Mynster, director of automotive audiences for IHS Markit.
Mynster said she's seen a "migration toward hypertargeting" for auto clients with automakers frequently asking how they can make sure their campaigns actually reach a "high-quality audience."
Foursquare's insights aren't just about understanding an audience. The location data also can identify if people are traveling to dealerships.
"One of our biggest differentiations is to identify venues in dense locations. A Subaru dealership could be next to a Lexus dealership. We can pinpoint the actual one," Smith said.
That uniqueness allows Foursquare to position itself as having closed-loop attribution, at least with having someone see a Lexus ad online and go to a Lexus dealership. But whether or not the corporate mom or the travel enthusiast buys a Lexus remains unclear.
https://digiday.com/?p=287680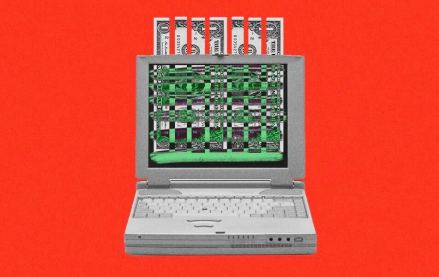 December 5, 2023 • 5 min read
Agency clients still see programmatic as an important part of their marketing budgets. But, overall, the uncertainty around programmatic could be causing them to lose confidence in online display ads as a marketing channel, and, as a result, agency clients are investing less in online display.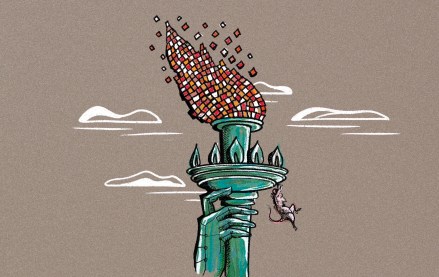 December 5, 2023 • 3 min read
There's a global AI race and different regulations in different countries might be slowing down – or speeding up – innovation. Here is a breakout of how regulations are being shaped on both sides of the Atlantic.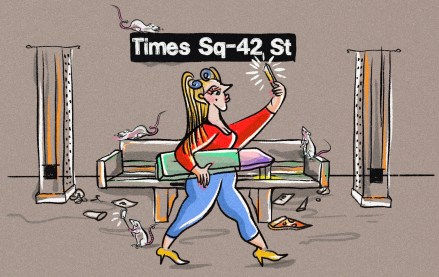 December 5, 2023 • 6 min read
Virality may mean something is simply viral within that niche rather than hitting a level like the Ice Bucket Challenge.