Lenovo's Gary Milner: Beware of DSP overload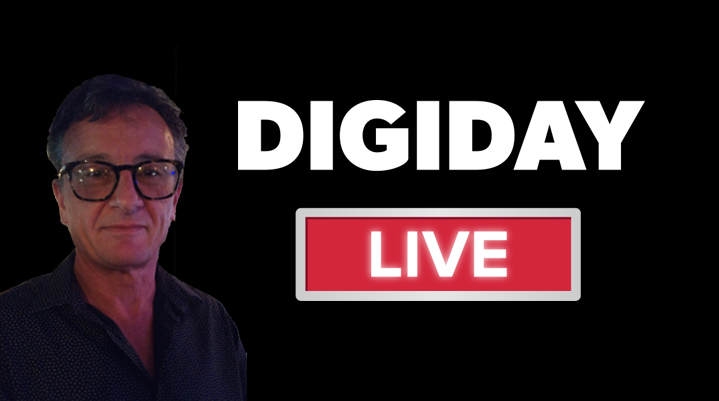 Subscribe: iTunes | Stitcher | RSS
As the industry catches up to the evolution of technology and marketers adapt to programmatic, they have some things to keep in mind. Gary Milner, Lenovo's director of global digital marketing, shared some insights on what marketers should consider, especially warning against using too many DSPs, at the Digiday Programmatic Marketing Summit in Scottsdale, Arizona.
"You get a lower reach, an audience overlap," he said. "That money would be better appropriated to one DSP to drive more reach."
Edited highlights appear below.
Put more money into fewer DSPs.
"The mindset with so many agencies and some partners is: we want to get more reach, and for that we need more DSPs. The reality is, you keep adding these DSPs. You find you're bidding on the same inventory. You'll end up with higher costs because you've been bidding against yourself. Your DSP costs are going to be higher because you're not putting more money on fewer DSPs to bring your costs down. The fewer DSPs I have, the more volume I run through one or two suppliers, and my rates are down."
Brands find overlapping audience with more DSPs.
"We have had a DMP for four years. The guys looked at the audiences we were developing in all of these DSPs, and all of them were the same. There wasn't any extra reach; we were reaching the same people. So we incur all these extra costs for the same outcome."
Work with agencies on premium marketplaces.
"Essentially, more money is moving to private marketplaces. There are a number of reasons for that. Brands want more transparency and safety in transactions, so they go for private markets versus open markets. Technology is allowing this to happen. Suppliers are saying they'd rather be in premium marketplaces and put things on an open exchange. All this is driving more supply. As a brand marketer you need to think about how to work with an agency on a strategy. And that's what we're starting to do."
Supply goals should not change.
"Your marketing team should be looking at: Who do we team up with to plug supply on video, display or native? And if it's not on the open exchange and if it's not available through the created market they provide, you go and supply yourself. It will give you full transparency into transaction costs and performance impacts on the inventory that's in there."
It's best to keep up with technology.
"It's very hard when you're still in the moment to project how the next 10 years will turn out. GDP and salaries have been low. What you're starting to see is business models catching up to the technology. Things that really matter to people's lives are starting to get embedded in technology. We're going beyond AI for Facebook feed, a Netflix movie recommendation. It's not beyond the realms of possibility where you can start to see ads from voice activation. The compression of TV and spend will continue to increase because you can have more and more inventory out there to reach your consumer."
https://digiday.com/?p=240820