Leesa's David Wolfe: We have to find more efficient channels than Facebook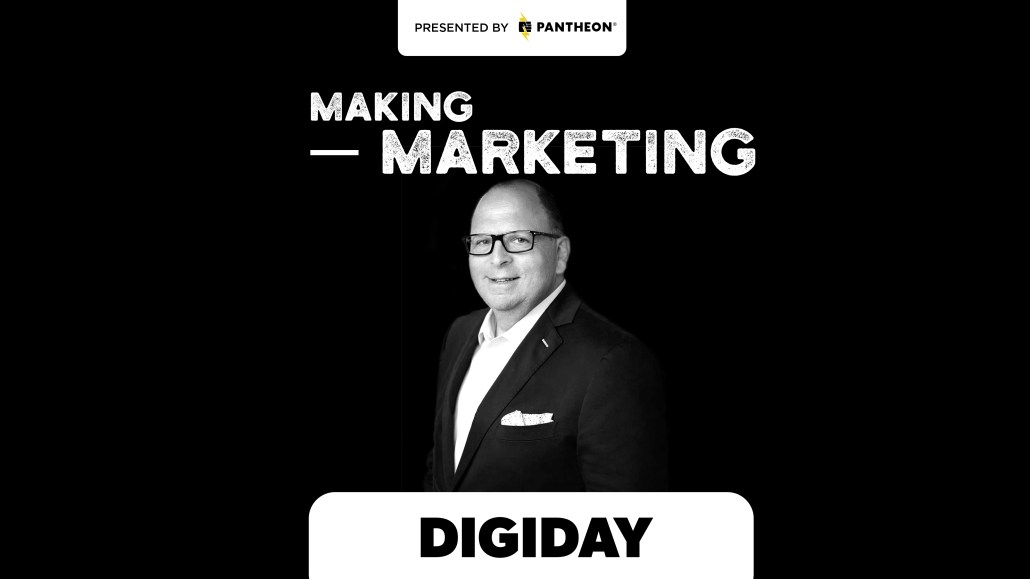 Subscribe: iTunes | Google Play | Stitcher | RSS | Anchor
When David Wolfe co-founded premium mattress brand, Leesa in 2014, he already had almost two decades of experience in the DTC world. Throughout that time, he says, he's learned to keep an eye firmly planted on technology.
"I've been in what's called direct-to-consumer marketing today, for more than 25 years, and over time I built up a team of people around me who had grown and changed as technology changed," said Wolfe. "Technology has driven a lot of the change that we will speak about because as it becomes easier and easier for people to access the channels, competition comes pouring in."
In the years since its launch, Leesa has expanded beyond DTC — it now sells in West Elm, on Amazon and on its own site. Now, Wolfe is focused on finding new, more efficient ways to market the company, going beyond what he calls "traditional" digital marketing channels.
"When I first learned about marketing, I was told that there were 2,000 people that we would touch in our lives that would influence us, and that we would influence. Now, you can get 2,000 followers in a morning, but those aren't real followers who are going to listen to your ideas. We're looking for real people to tell real stories about their experiences with our products. We have to find more efficient channels because it's no secret that it's becoming more and more difficult to use — it's funny to call them this — the traditional digital channels. "
On this week's episode of Making Marketing, Shareen Pathak sits down with Wolfe to discuss how a brand purpose can be built authentically, why he's a big believer in video advertising and how he defines the word "omnichannel." Edited highlights below.
Building brand purpose into the company's story
"Today 33,000 people sleep on a mattress that we've donated. That wasn't an accident, but it wasn't a marketing ploy either. It was starting a company at a point in my life when I had no interest in just building a company to make money, I wanted to make a difference too… A lot of people talk about authenticity in terms of the brand message. I hate the word 'authentic,' because it implies that you have to prove that something is real. The difficulty is that you don't want to go out and tell your customers what you'll do if they buy your product. You really want to have your customers and the community that you're serving, talk about what you've already done. That's the hardest part. By the time you become a large company — and we became a large startup very quickly — you realize that you haven't told that story very strongly or efficiently, because you just wanted to go out and help. The challenge is, how do you take the good that you've done, that you feel good about, and tell it in a way that seems real? That's the difficulty."
Finding alternatives to the major digital platforms
"We're basically lifting every stone right now. We're looking at the ways we currently market, and how to make them more efficient, and we're constantly testing new platforms. There's connected television, and there's actually multiple platforms using video formats that make a lot of sense to us. We've been on TV almost from the beginning, because it's an efficient channel. Video is an efficient medium. If you're going to communicate a message that asks people to spend $1,000 or more, than I've always found that the video format, be it on TV or otherwise, is a critical element to that."
What it means to be omnichannel
"The one word that I do believe has any sense is omnichannel. Everybody understands that if you want to be successful, both as a product manufacturer and a retailer, you have to carry brands that people want, and you have to put your products everywhere that people want to shop. Our strategy is not to be everywhere. Not to be omnipresent, but to be omnichannel, which means a sort of limited exclusivity in each channel. That includes everything, from department stores to mass retailers, to furniture stores, to sleep stores. You're not going to see us in every one of those, but you're likely to see us in most of the channels, and that includes having our own stores too."
https://digiday.com/?p=339208