Jordan Sherman is no longer CEO of Immortals Gaming Club. The news comes just over a year after Sherman stepped up as chief executive of the prominent esports organization following a corporate restructure in September 2021.
Sherman has been out since Dec. 22, according to three former Immortals staffers with knowledge of the situation. At the time of this article's publication, neither Sherman nor Immortals has responded to Digiday's requests for details or an explanation regarding the circumstances behind the former CEO's exit; the company did not confirm Sherman's exit officially, but messages to his official Immortals email address received an auto-response stating that he was no longer with the company. As of Jan. 9, an image of Sherman still featured prominently on the homepage of Immortals' website.
To learn more about the behind-the-scenes events leading up to Sherman's exit, Digiday spoke to 10 current and former employees of the company, all of whom requested anonymity to avoid jeopardizing future employment opportunities in the relatively insular esports industry. Many complained that they felt micromanaged in their roles at Immortals, with some expressing confusion or disapproval over the company's strategic moves in 2022, including Immortals' significant pivot from its Los Angeles origins to become a localized Great Lakes regional organization in late 2021.
Prior to taking on the CEO role, Sherman served as Immortals' president and chief commercial officer since May 2021, and before then as an executive at esports organization Gen.G between June 2018 and May 2021. At the moment, Immortals does not appear to have named Sherman's successor, and the organization currently has no active CEO. Ari Segal, who was Immortals' CEO before Sherman took the reins, currently serves as the company's executive chairman and co-managing director, a role he held before Sherman's ouster.
During Sherman's tenure at Immortals, he oversaw several significant strategic shifts for the company, including a zero-profit merchandise strategy designed to bring in new fans and the aforementioned Great Lakes pivot. The Great Lakes move was a gamble, as the long-term viability of localized esports businesses remains a matter of debate among industry leaders. That said, Immortals appeared to receive a warm welcome from gamers in the region at local activations such as its June "Immortals Invasion" event in Detroit.
Despite Sherman's exit, the organization does not appear to be diverting course from its Great Lakes focus at the moment, according to a current Immortals employee who requested anonymity. However, two former staffers with knowledge of Immortals' workings were more skeptical about the org's commitment to the Great Lakes rebrand.
"It was a little bit one-foot-in, one-foot-out the whole time I was there," one anonymous former staffer told Digiday. "It looked a little bit less one-foot-out over the past year, but still not enough to actually increase the engagement."
Sherman's plans for Immortals were ambitious, and a second former employee told Digiday that the shortcomings of his administration were more a result of unchecked esports idealism than malice or incompetence. Regardless of his motivation, however, his tenure at Immortals was marked by occasional controversies and unrest among company staff. "I found him to be a very difficult person to work for," the first former staffer told Digiday. "I don't think he did a very good job at admitting what he didn't know."
Issues with management at Immortals led at least eight Immortals staffers to look for jobs elsewhere, according to the first former staffer. "Turnover is common in esports, but I think eight to 10 people voluntarily leaving over the course of 8 to 10 months is absolutely notable, and that's what happened in 2022," they said.
The feelings of disgruntlement spread to Immortals' competitive players, too. In April 2022, Sherman sparked controversy by posting a critical statement about the team's League of Legends players on the Immortals subreddit. The post was massively downvoted, with many fans accusing Sherman of using his players as scapegoats.
On Dec. 22, the day of Sherman's exit from Immortals, the team's former League of Legends general manager Jake Pedro tweeted that he had "received some wonderful news that karma is indeed still real." Mo "Revenge" Kaddoura, a current member of Immortals' League of Legends roster, liked the tweet. Neither Pedro nor Kaddoura responded to Digiday's requests to comment on the matter.
Sherman is not the first high-ranking esports executive to step down in recent memory — and if trends continue, he won't be the last. Kal Hourd stepped down as CEO of Guild Esports in November 2022; Bill McCullough left his role as evp of content at FaZe Clan in October; and Carlos Rodriguez was dismissed as CEO of G2 Esports amid a wave of controversy in September, among numerous other examples.
"We're exactly where many maturing industries are in their life cycle, in terms of leadership. We saw the same thing with tech CEOs as well; in the late 90s and early 2000s, there were a lot of people that were promoted beyond their capability," said Jason Chung, a professor and director of the esports and gaming initiative at New York University. "So it's basically the Peter Principle, where you keep on getting promoted because things are going well, but eventually you reach a limit of your training, competence and networks."
As the esports industry starts to lose its luster in 2023's bear market, more heads are likely to roll. "It's a bloodbath out there," Chung said. "Honestly, I think it's a little bit of a free-for-all."
https://digiday.com/?p=483580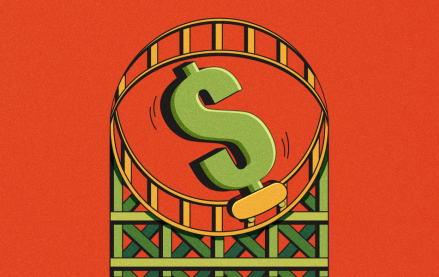 December 7, 2023 • 5 min read
In this week's Digiday+ Research Briefing, we examine the challenges facing programmatic advertising, how publishers, brands and retailers are giving up on X, and how publishers and brands are rapidly increasing their use of AI, as seen in recent data from Digiday+ Research.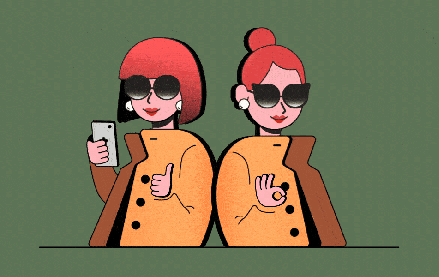 December 7, 2023 • 4 min read
The creator economy is on its way to becoming more like the programmatic market than many advertisers realize.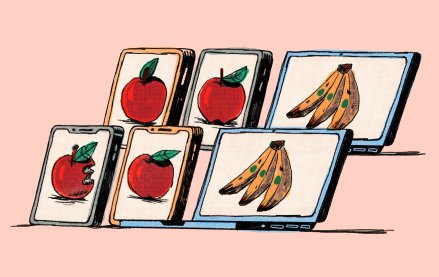 December 7, 2023 • 3 min read
Marketers for major CPG brands in particular have been managing a trickier relationship with those retailers.