Jolly Rancher joins Snapchat, wants to help millennials who can't even
December 4, 2015 • 2 min read
•
•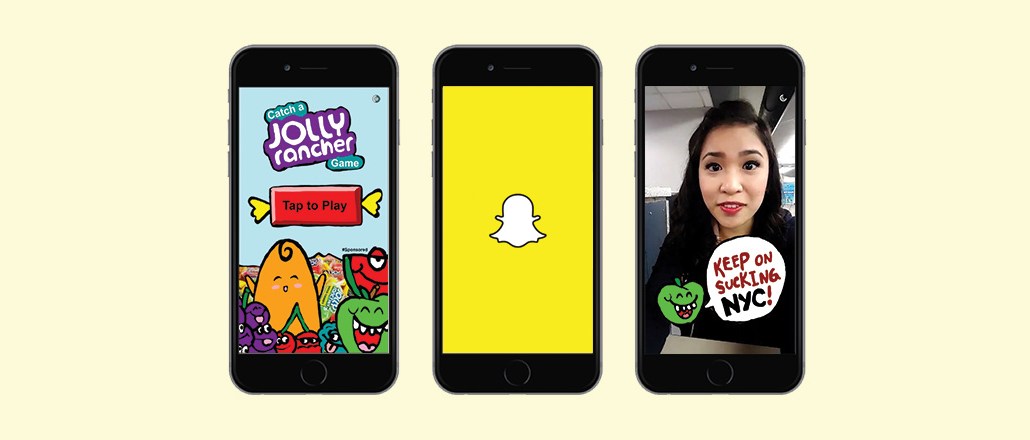 Jolly Rancher has come up with a wacky tagline — and the perfect place to test it out — in its bid to bring some comic respite to frustrated millennials.
The candymaker is the first Hershey brand to get on Snapchat, launching its own channel on the platform to take its recent "Keep on Sucking" campaign a step further. The idea behind the campaign, created by Anomaly, is that sucking on a Jolly Rancher hard candy can make sucky moments in life — like being on a crowded subway cars or in a boring class — a little less sucky.
"'Keep on Sucking' is a social-first campaign, so it made sense for us to launch and learn on Snapchat with Jolly Rancher," said Bill Blubaugh, senior director of sweets & refreshments, The Hershey Company. He added that Snapchat was vital for the brand, given the app's heavy use by millennials.
Through the platform Delmondo, Jolly Rancher got influencers on Snapchat including Mike Platco, CyreneQ and Christine Mi to stage weekly 24-hour takeovers on its channel.
"These influencers are natives to the social universe, the first adopters of the new channels and the experts and have found truly unique ways to tell stories that matter to their followers," said Blubaugh. "As a brand who is just entering this space, what better way to launch than with the true experts?"
So far, Jolly Rancher's content across social platforms — including Facebook, Twitter and Instagram — has consisted of a mix of character animations and hand-drawn illustrations. But since these bits of content aren't native to Snapchat, the brand is still evolving its content approach there, testing different creative devices and posting content twice a week.
Snapchat generates 6 billion video views a day, which makes it the hottest platform for brands looking to target the coveted millennial age group. But the platform has its drawbacks. Snapchat doesn't post viewer numbers or subscriber figures publicly.
Delmondo, however, is trying to address this problem of lack of data with a software product called Mercato, which will help brands measure their influencer partnerships on Snapchat with data including the size of influencers' followings, their average engagement rates and projected performance rates of their videos. The Jolly Rancher campaign drove more than 2.5 million impressions in just under one week after going live.
Jolly Rancher has also joined the ranks of brand advertisers that have sponsored ads on Snapchat, with geo-targeted ads promoting things about New York City that suck. It's assessing their impact for 2016 and will continue to experiment with content on the app.
"When you look at the social platform growth and usership trends amongst millennials, you can't ignore Snapchat," Blubaugh said. "It's increasingly where our fans are spending their mobile time. The intimate, in-the-moment nature of the platform is a great fit for our campaign, which is all about contextual relevance and making life's little sucky moments a little bit better."
https://digiday.com/?p=149866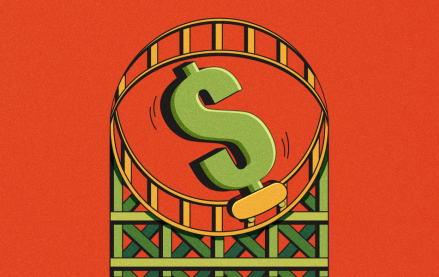 December 7, 2023 • 5 min read
In this week's Digiday+ Research Briefing, we examine the challenges facing programmatic advertising, how publishers, brands and retailers are giving up on X, and how publishers and brands are rapidly increasing their use of AI, as seen in recent data from Digiday+ Research.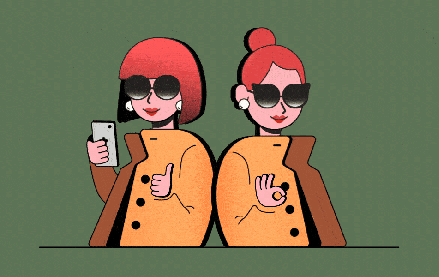 December 7, 2023 • 4 min read
The creator economy is on its way to becoming more like the programmatic market than many advertisers realize.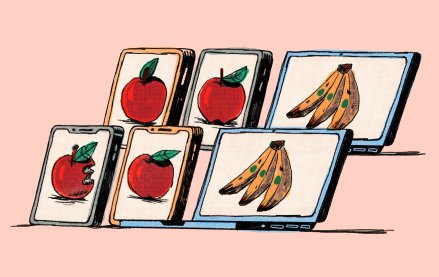 December 7, 2023 • 3 min read
Marketers for major CPG brands in particular have been managing a trickier relationship with those retailers.