Children, animals, emotional narrative, a soft remake of a pop classic: John Lewis' 2014 Christmas ad sticks to the tried and tested formula. Funny enough, the coverage around it hasn't moved on much either.
This year's ad focuses on a penguin called Monty who longs for love. Once again, it doesn't fail to deliver a tear-jerker of a happy ending. In a nutshell, Monty's best friend, a little boy named Sam, ends his heartache by presenting him with a penguin companion on Christmas Day.
The Internet ate it up. There have been 60,000 tweets about John Lewis in the last 24 hours. With 1.3 million YouTube views less than a day after launch, this latest ad is already set to beat the view count for the 2010 John Lewis Christmas spot.
The British retailer's yearly Christmas ad release has become an event in itself, and it looks set to stay that way. After all, if it ain't broke, why fix it? Reaction to the ad treads a familiar path too.
For the sake of forward-planning journalists, marketers and out-of-work comedy writers, here's a handy guide to the John Lewis ad fallout we can expect for years to come:
The soundtrack debate
Each year, John Lewis takes a old pop classic and gives it a softer edge. A debate about the track, and the state of the music industry, then follows. This year, Tom Odell was brought in to cover the John Lennon's "Real Love." Previous years have seen Lily Allen and Ellie Golding do the same. Some call it an annual gift to the music industry: Once upon a time, contemporary artists jostled for the Christmas No. 1 spot, and they now do so for the top Christmas ads. It's an issue that gets people talking year after year.
Psychoanalysis
In 2011, the Guardian's Charlie Brooker called the annual Christmas ad spectacle "the retail industry's end-of-term disco". In 2013, The Telegraph described John Lewis' latest ad as a "comfort blanket of seasonal sentiment." In 2013, the BBC aggregated the lot of them with John Lewis' Christmas ad: 10 interpretations. Whether you sit on the left or right of the political spectrum, each year there's analysis to suit all tastes.
"The making of" documentary
This year's has yet to be released, but history suggests there'll no doubt be an opportunity to see what goes on behind the camera. Industry body the IPA created a documentary in 2012 which interviewed each of the key players behind John Lewis' annual release. Its 2013 ad "Hare & The Bear" came with a video showing how animators put the whole thing together.
"The evolution of" stories
The battle to gather as much Google traffic as possible means newsrooms are eager to offer as much context to the ads as necessary. Last year, Yahoo covered how the ads have evolved over time. This year Marketing Magazine and others added their spins.
John Lewis Christmas ads: how they evolved from 2007 to 2013 https://t.co/SCc8pqurQZ

— Media Guardian (@mediaguardian) November 12, 2013
"Poor old @JohnLewis"
Each year @JohnLewis, a computer science educator from Virginia, watches as thousands of enthusiastic tweeters rush to mention him in the latest Christmas masterpiece. The Independent and The Huffington Post covered the story this time, and the Metro and The Daily Mail did so last year.
Imagine sharing your name with a famous retail store & then receiving all their tweets. @JohnLewis does daily: https://t.co/VQoZUXrjeM #hero

— BORN SOCIAL (@bebornsocial) November 12, 2013
Mashups, parodies and hijacking
It's early days yet, but so far we've had a impressive but sinister remix of the ad that includes audio from horror flick "The Babadook" (see below). In past years, Poke magazine has weighed in with a comedic attempt to rework "The Hare & The Bear." A campaign group fighting against Badger culling also made its own somewhat gruesome remake to promote its cause. This year is no exception: 
It's easy to think Penguins are cute, but what are the real facts? pic.twitter.com/Y4PfcnNJ8I — TechnicallyRon (@TechnicallyRon) November 6, 2014
HEY @MontyThePenguin! You could join our crew if you're lonely this Christmas? We like your style! #MontyThePenguin pic.twitter.com/xqEqMGR1Dq — 20th Century Fox UK (@20CenturyFoxUK) November 6, 2014
Don't mean to brag #MontyThePenguin, but I've just found my real love… https://t.co/wrcsqxSGJI

— Penguin Books UK (@PenguinUKBooks) November 6, 2014
https://digiday.com/?p=94820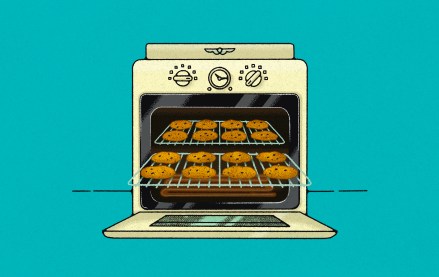 December 11, 2023 • 1 min read
Digiday Programmatic Marketing Summit attendees speak out on why they rate the overall industry's post-cookie readiness so low and what it'll take to raise it.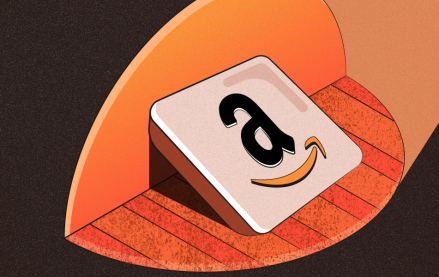 December 11, 2023 • 4 min read
Retail advertising is poised to have its moment, and brands and retailers are upping their marketing spend on Amazon and making the channel a more important part of their holiday plans this year.
December 8, 2023 • 3 min read
For Atlas Creative, expanding into Roblox is not solely a play to scale up. The company believes there are concrete benefits that will come with having a hand in multiple metaverse platforms.